Well is just busy currently all over the country as the 2021 school calendar is to kick start its operations, although it won't be all grades the will resurme classes, but each and every institutions will have their own time tables which will surely be given to all pupils of to how are they going to attend their classes.
Monday, 15 February 2021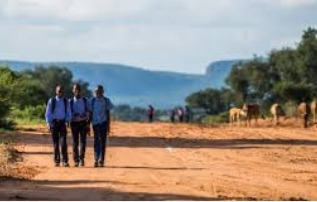 Image: pupils on their way to school
Surely by now the national department of Basic Education has in any way done by all its level best to provide PPEs for everyone in the schools systems in general, of which it refers to the all criteria's in schools from the principal, teachers, general workers, pupils and each and every one who will be attending the school premises in a day to day basis.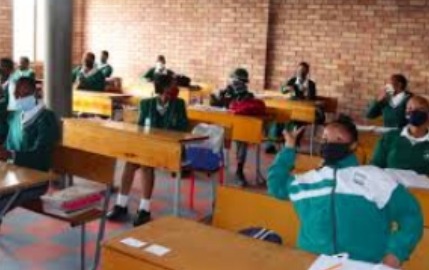 Image: pupils in class
Surely even the SABC might in any way work in hand with the department of Basic Education to ensure that lessons are always broadcasted, so that if others are still at home and awaiting for the days of their actual classes, they could in any way get a chance to catchup on their studies.
People have in any way started dropping their opinions towards the issue on the whole internet and various social media platforms concerning this back to school under the level3 national lockdown.
Content created and supplied by: Ntrsa1-0228 (via Opera News )