Meet the black young lady who passed her matric with flying colours.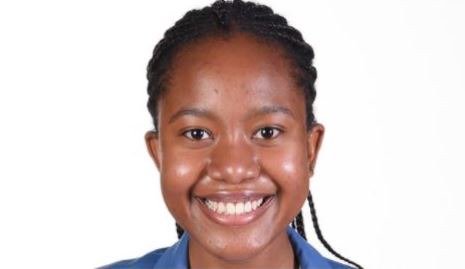 She made it out with a whooping 8 distinction pass. The results were released at midnight by the Independent Examination Board (IEB). Many people have taken to all media platforms to celebrate the achievement of the class of 2020. Mostly twitter and Facebook.
Saheti School tweeted a picture of their best learner with the following caption "Congratulations Sinazo Mthethwa achieved an average of 90,1% and a full house of eight distinctions! She has been named a Commendable Achiever by the IEB. Full details appear on school's website"This is indeed some remarkable news. This truly shows that the future of our country will be in the good hands.
We all know that the class of 2020 faced a lot of challenges due to the Virus which changed everything. But regardless of the challenges they prevailed. The Corona Virus paved a very difficult road for the class of 2020.. All school pupils were affected by the pandemic since last year early march. People who were affected the most were grade 12 learners. A difficult year it was.. Future historians will have no choice but to record the year of 2020, as the mpst dramatic year in recent history. We lived to tell the tale.
Fortunately enough, social media platforms have made it easy for people to share important info which sometimes people who work don't have time to watch on tv. But on social media it's there and those people are able to see it. Frankly, if it wasn't for social media, most things would happen and many people would not know about them.
Though some learners have decided to take a gab year, most of the grade 12 learners have been anxiously waiting for their results so that they can have the opportunity to finally decide which course are they going to study at those higher institutions. And next week, the nation will be anxiously waiting for to hear how did the public school perform. South African learners are more than capable of leading this nation someday.
Content created and supplied by: Sir_Desiire (via Opera News )