Now that the Date of the release of the grade 12 results is just around the corner.like usual there is a person who's trying tovtake advantage of the poor learners who are very concerned and worried about thier futures.
See what the person is doing online.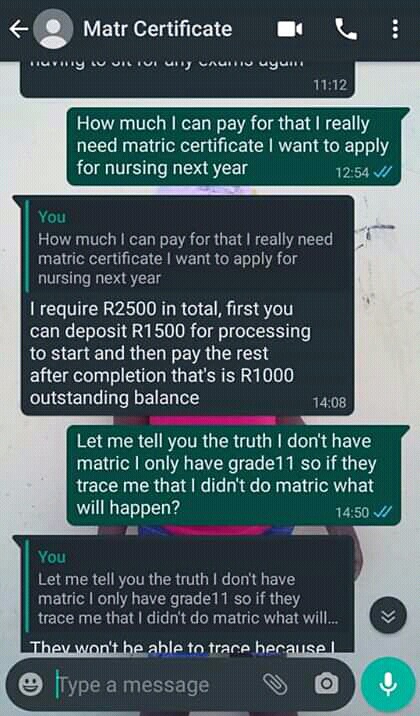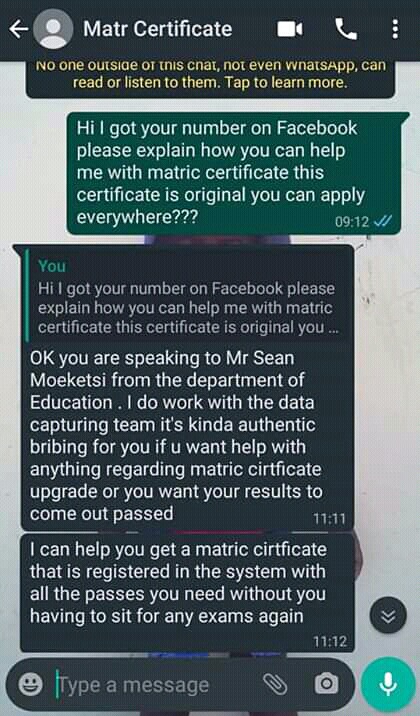 If you happen to see someone on social media claiming that they fake matric certificates please don't even think of approaching them they know you are desparate they just want to scam you.Truth is matric certificates goes through a lot of processing before getting approved and considered valid and all those process includes a lot of people which you can't bribe them with as little as 1500 for deposit as stated in that screenshot.
As much as each an every learner is hoping for the best results truth is its not everyone who will get what they are hoping for. everyone will just reap what they sow.nomatter how bad what you sow might turn out Do Not Attempt To Buy You An Illegal Matric Certificate.not only does doing so puts you in the risk of being scammed but it is illegal and can get you a criminal record which will ruin your life before it even starts.
SHARE The ARTICLE TO SPREAD THE AWARENESS
Content created and supplied by: RastaWrites (via Opera News )