Basic Education Minister:Angie Motsheka assured that, "Those who leaked matric maths paper will be severely dealt with".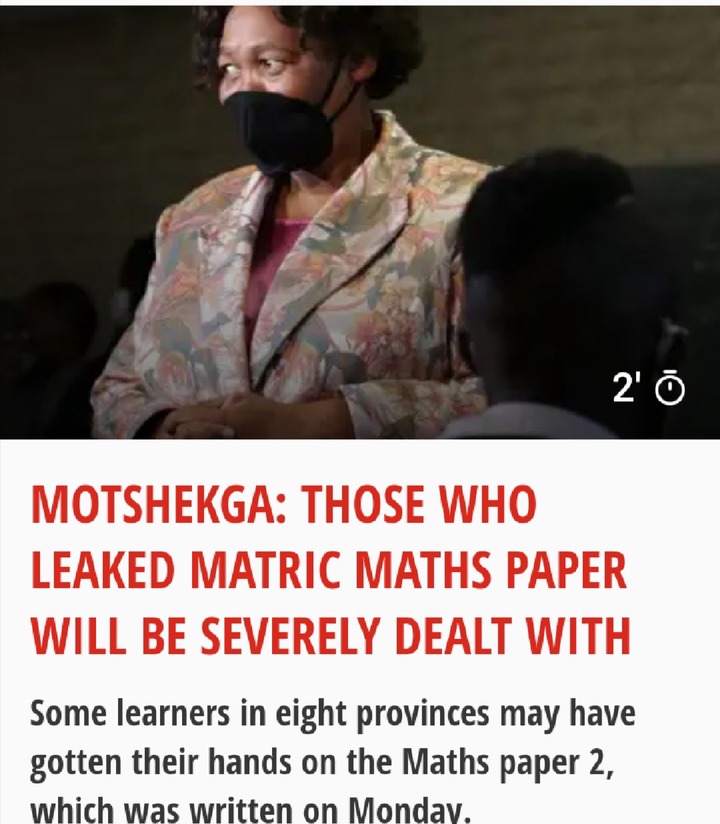 Johannesburg - The Department of Basic Education is on the hunt for the source of the matric maths paper 2 leak that has affected eight provinces.
The Department said officials became aware of the leak when a Gauteng university student who helps matric candidates prepare for exams sent the paper to spokesperson Elijah Mhlanga at 1.37am on Monday(16/11 /2020) - a few hours before the assessment commenced. The student had received the paper from the pupils he mentors and they wanted assistance on how to answer some questions.
Cape Town- An ongoing investigation by the Department of Basic Education (DBE) that has revealed eight provinces have been affected by the maths paper 2 leak, will determine whether the rewrite would be national or local.
Initially it appeared only to be Grade 12s from Limpompo and Gauteng who encountered the leaked paper.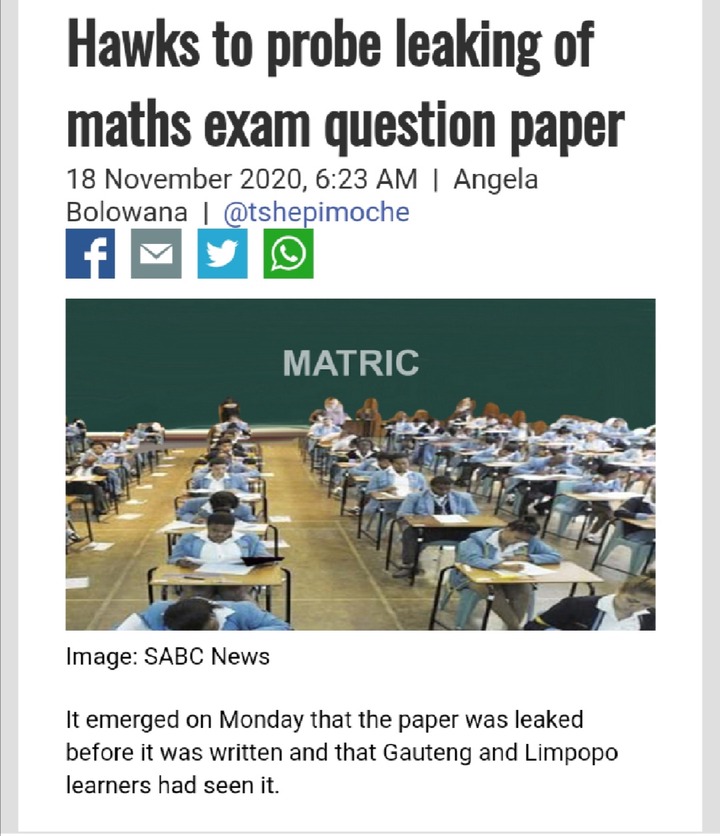 The Department of Basic Education has been meeting with the Hawks regarding the priority Crime Unit's investigation into the leaking of the matric Maths Paper 2.
Content created and supplied by: Zonke_sithole (via Opera News )