School policies cover every aspect ofschool life. They are concerned with key processes within school and are about interactions between school, pupils, parents and community. They are about ensuring highly effective teaching and learning about safety and about basic human rights.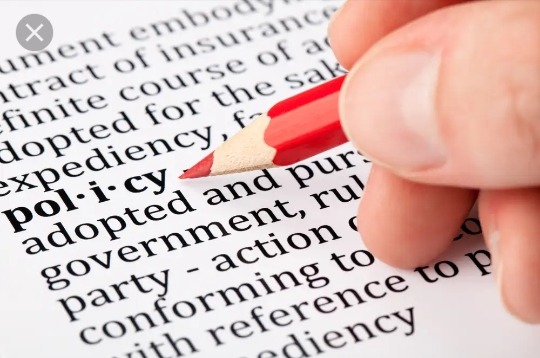 Educational policies are rules that are intended to help schools teach students efficiently, fairly and safely as per the regulatory norms and the board to which the Institution is affiliated. These terms determine how students are taught, what they are taught, and how schools manage students and its personnel.
As mentioned regulations are put in place to provide order and standards in the school and any breach can create an imbalance. Discipline teaches accountability and responsibility in students as well as on teachers who may not be behaving in ways that adhere to the school policies.
Policies define the goals of an organization and provide guidance about how to achieve objectives. Policies identify key activities such as the collection of rental arrears and capital replacement planning.
Content created and supplied by: Kgokane (via Opera News )