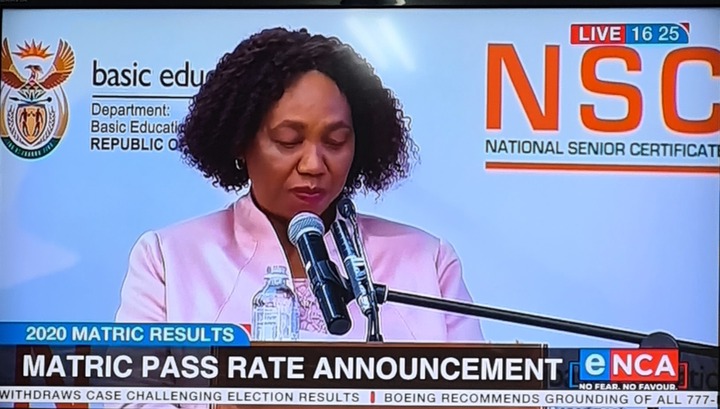 The minister of education Angie Motshekga just announced the 2020 grade 12 results. The 2020 matric learners are the first cohort who have written the examination under the coronavirus pandemic. The schools experienced a lot of stoppages
Here are the highlights :
- More than 500000 learners were progressed
- 65000 of the learners wrote the examination.
- More than 3000 obtained bachelors
- 10000 of the progressed learners received diplomas
- More 2000 learners with special needs set for the examination.
- 563 distinctions came from special needs schools.
- 133 inmates set for the examination, 71 bachelors 23 got diplomas 13 got higher certificates.
- 76% of boys got passes
- More boys got bachelor passes than girls
- Overall 76.2%
The minister expressed appreciation to all the teachers who worked tirelessly to ensure that learners pass well.
Learners will receive their individual results tomorrow at schools. Those who did not make it, they can choose to repeat or write supplementary examinations.
Content created and supplied by: TheeMentalist (via Opera News )