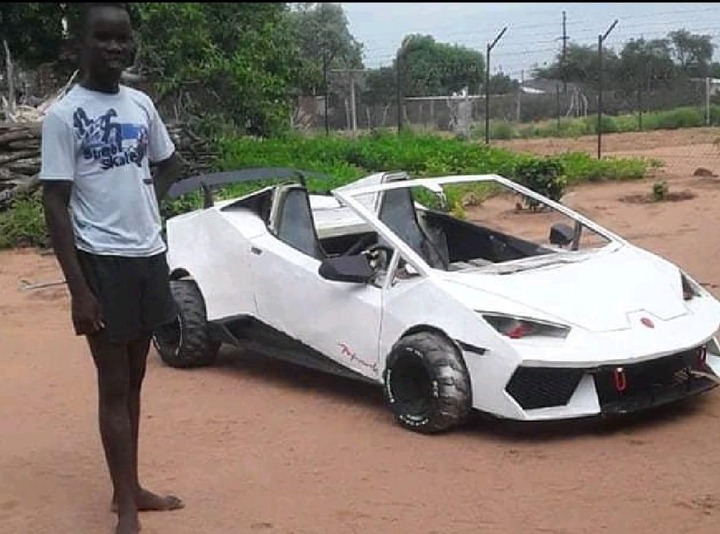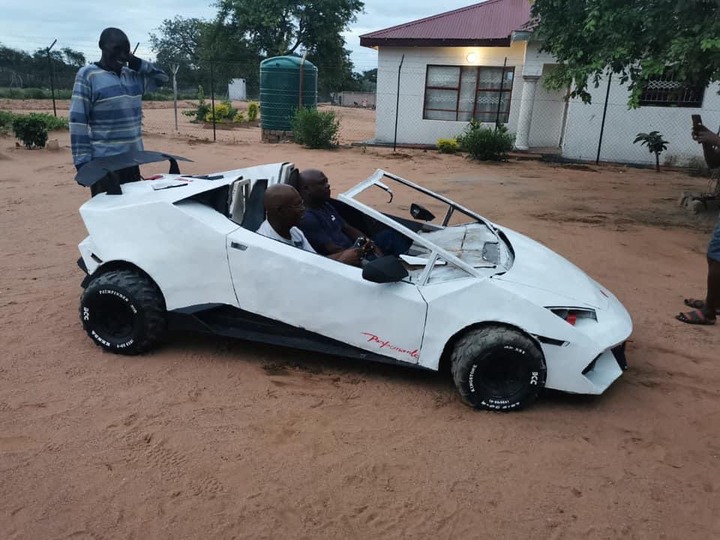 Failing mathematics and physical sciences never took away the love for engineering for a 21 years old Mukundi Malovhele. "I was never good in maths and science, and I failed drastically", he said. The love for engineering he has made him build a luxury brand car Lamborghini using scrap materials and old cars parts.
"I've always loved Lamborghini when I saw it on TV, so I decided to make one for myself since I can't afford to buy it", he said. Mukundi, who resides at Tshipise Tshasagole- Niani village, vhembe in Limpopo said he started collecting scrap materials from old cars to to build his own car from 2017.
"I used to make wire cars when I was younger. This is a passion that has been within me for long time", he said. Mukundi said lack of money has hindered him from completing the car since his parents are farm workers and can't afford materials for his car. "Sometimes my father spares me some money to buy some parts, but what I really want is a small engine", he said.
"I want to become a mechanic and fix cars, but I also want to make my own car model because this is what I understand. My dream is to go to a technical college that will help me work on my skills".
However neighbours did not take him serious when he started out. "At first we never took him serious as the neighbours but now is amassing because people want to come to his house all the time to see the car", said Justice Mbedzi, one of the neighbours.
Content created and supplied by: MJAYLEE (via Opera News )