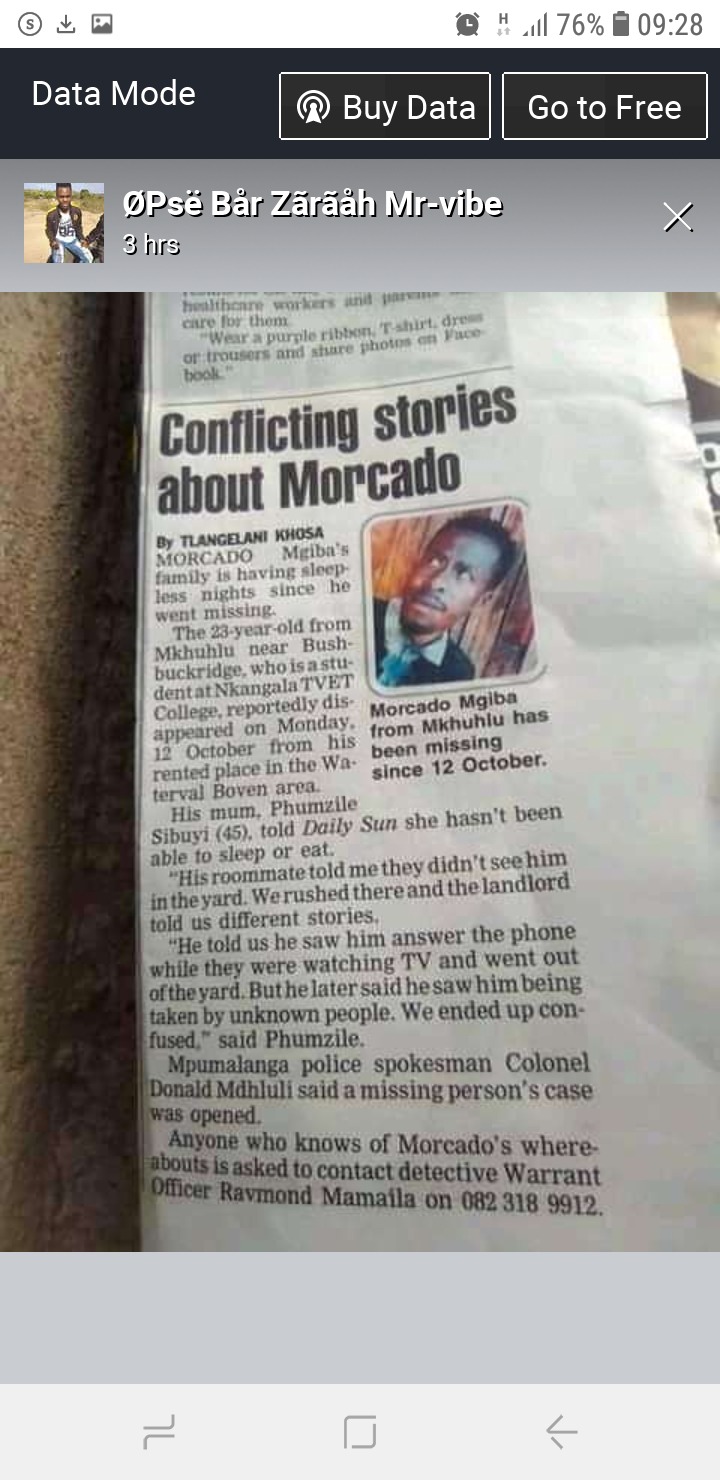 Morcado Mgiba 23 years old guy from Mkhuhlu and he is a student in Nkangala TVET college,who went missing on 21 October, last month. His family are having sleepless night as for his mother she hardly don't eat since this incident occurred.
His roomate told the Mgiba's family that they didn't see him in the yard and the family rushed to the landlord to hear his side of the story but it was different from the story they heard from his roomate.
The landlord told them when he last saw him he was in the phone while they were watching Tv and he then later told them that he saw him being taken by strangers and this left the family with confusion and A missing person's case was opened.
If anyone gets to meet or see him please contact detective Warrent officer Ravmond Mamaila on 082 318 9912. Your help Will highly appreciated
His photo :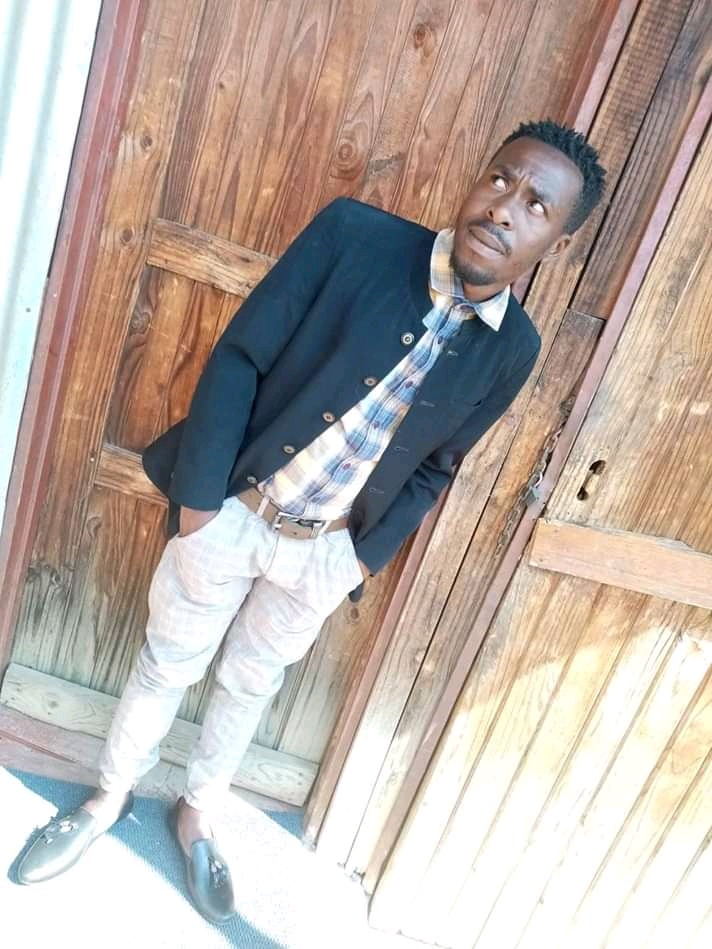 Content created and supplied by: Nkooner (via Opera News )