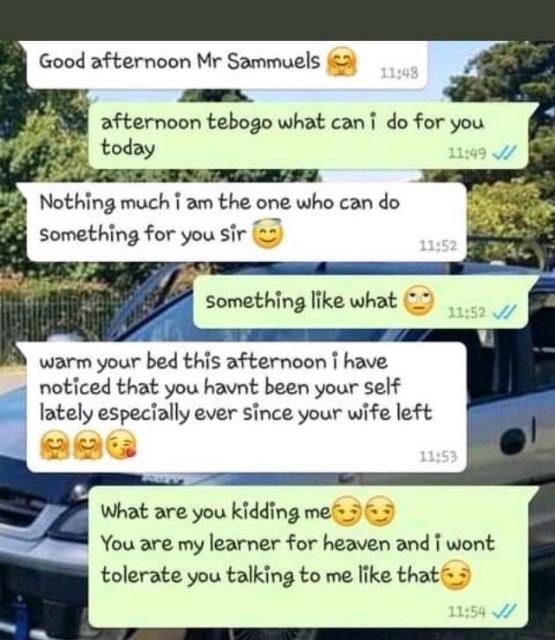 Screenshots of an alleged conversation between a female high school learner and her male teacher are currently trending on social media site Twitter, the screenshots show the female learner trying to seduce her teacher and she even went as far as sending an inappropriate picture of herself.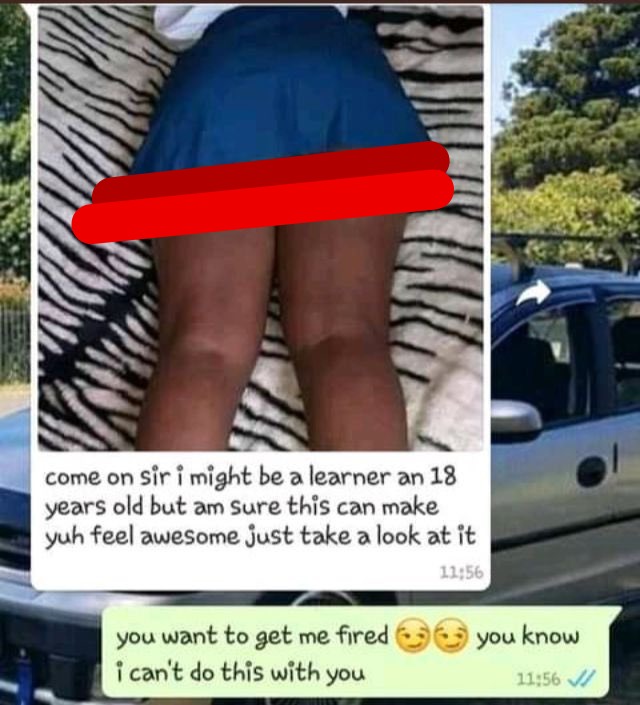 The controversial screenshots caused a stir on social media as people were left shook by what this learner is doing, this is how some people are responding...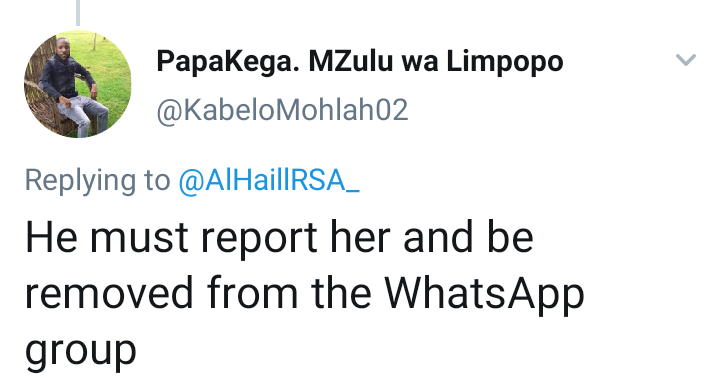 "He must report her and be removed from the WhatsApp group"
"How did she get the numbers of a teachers"
"And he was still replying back after "warm your bed"? It's not what's wrong the kids it's what's wrong with him now. And why do she have his cell number? Oh because he was hoping she would text him. Notice the emojis he keeps sending 😏😏😏😏😏 disgusting"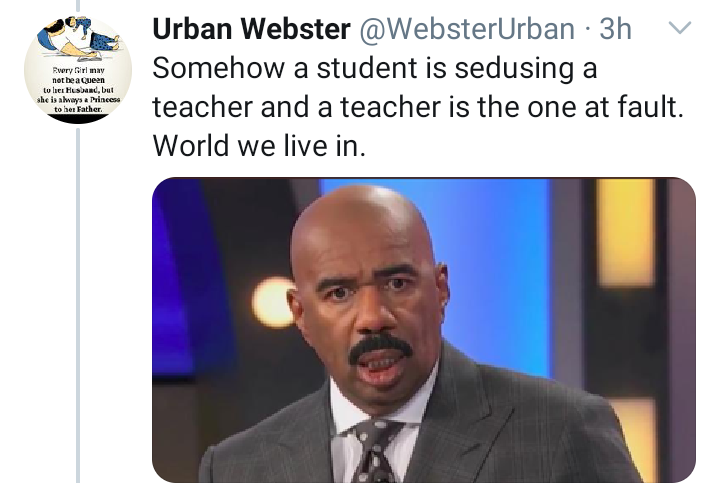 "Somehow a student is sedusing a teacher and a teacher is the one at fault. World we live in."
"Why can't he just block this kid...? I feel he still deciding...worse, the kid even know that the wife left."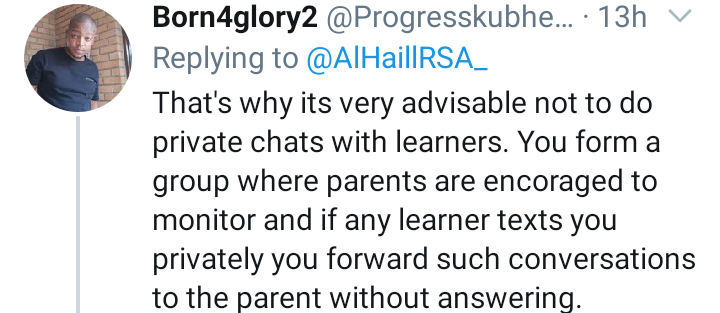 "That's why its very advisable not to do private chats with learners. You form a group where parents are encoraged to monitor and if any learner texts you privately you forward such conversations to the parent without answering."
"The teacher doesn't sound firm enough with the learn, deep down he wants to hit it"
Sources References | https://twitter.com/AlHaillRSA_/status/1379866039949856769?s=19
Content created and supplied by: Premier-News (via Opera News )