Ukhozi FM Sports Presenter Nolwazi Machi is stranded after waiting a whole full year for her results at Mancosa.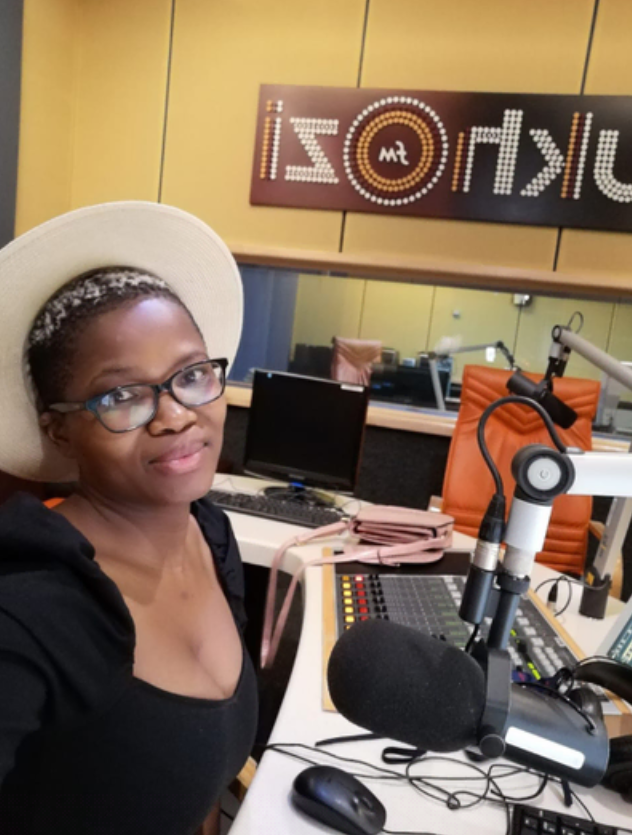 Nolwazi has even reported the matter to her lawyers and Minister of higher education Dr Blade Nzimande. Explaining her matter , Nolwazi stated that she started her studies at this institution in 2019 where she was doing a post graduate diploma in Business management. She was going to continue studying for a master in Business administration the following year.
She mentioned that during the year 2019 she received an opportunity to represent South Africa in USA at the Women Empowerment through Sports Journalism event. Nolwazi saw this opportunity as a once in a life time , so she used it.
The dates of her trip to USA clashed with her exam dates, she wrote to the institution asking if they can let her write exams in USA. The institution did not agree for her to do so as they told her they don't have a system that allows students to write over seas, but they agreed for her to go and promised to let her write when she comes back.
She returned and wrote her exams in January last year but up until now she hasn't received her results. The institution told her that there's a form she was supposed to fill before writing, now she has to rewrite her exams because she never signed that form. She refused to do this as she don't see any reason for it.
'I won't lie, I'm stranded and stressed as I've spoken to them many times. I don't know what the form is for and why they are blaming me for not signing it as I was also not told about it before writing. This is painful to me because I'm watching my dream of becoming MBA fading.' explains Nolwazi
She said she has reported this matter to the lawyers and Minister Blade Nzimande who promised to look into this matter and assist. Nolwazi's lawyer Lungelo Ngobese from Azania Ngobese Attorneys stated that they are preparing to send papers to the court if the university continues playing unfair.
Sources : www.isolezwe.co.za
https://www.facebook.com/208155592545442/posts/4283534681674159/
Content created and supplied by: Jikelele (via Opera News )