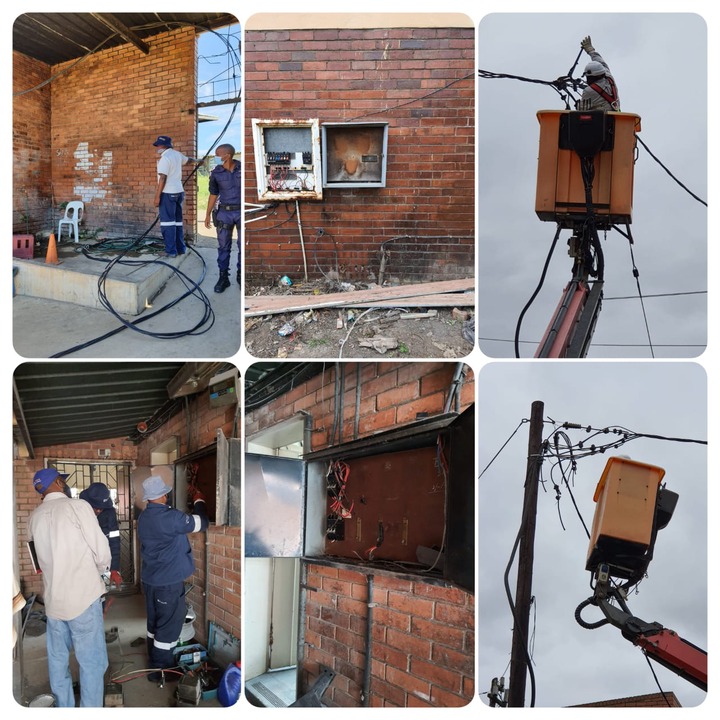 Eskom KZN intensified its energy loss reduction programme by disconnecting illegally connected businesses in Edendale and Imbali.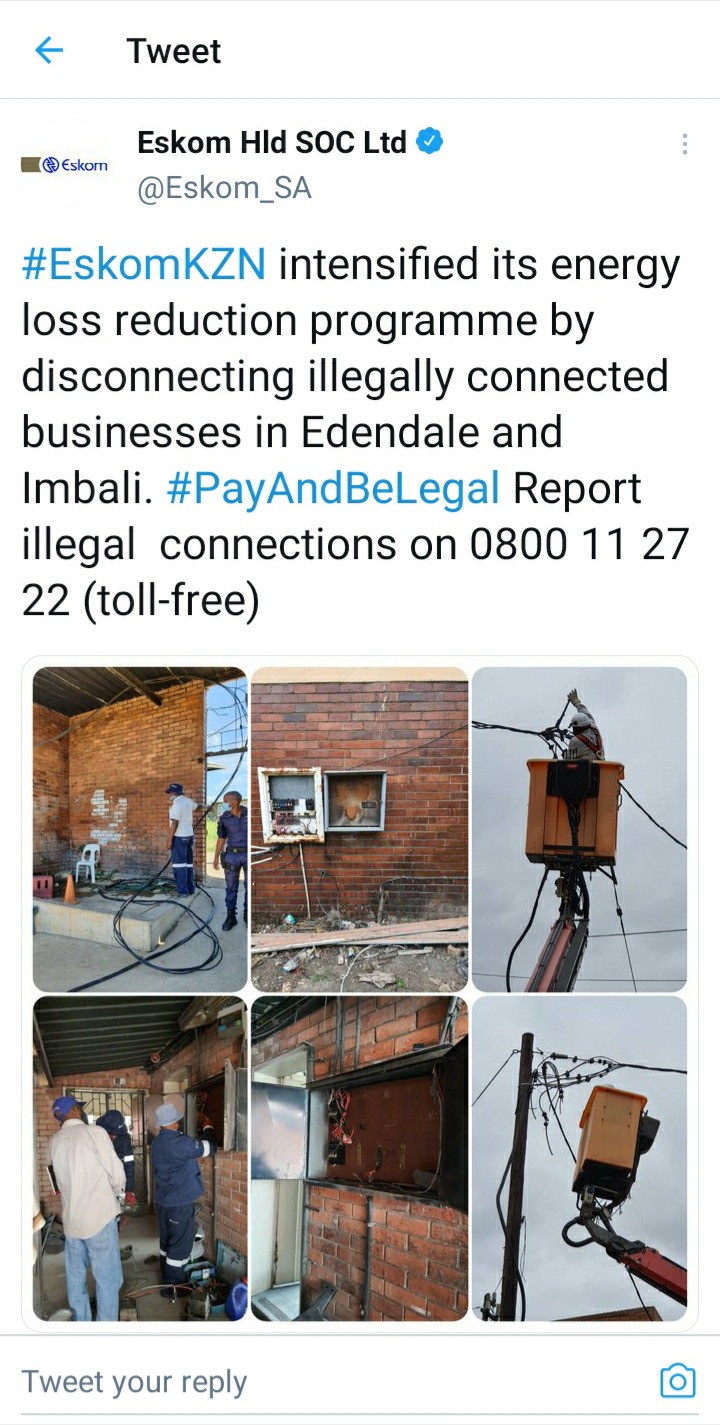 Illegal connections can also cause electrocution because such connections are usually unsafely constructed and don't have the required electrical protection. Too often, innocent people lose their lives due to illegal connections.
These programmes are aimed at educating the public about the consequences associated with various forms of infrastructure and electricity theft, including illegal connections, which often lead to electrocutions and fires, economic down-turn, power outages, job losses and a higher cost of living.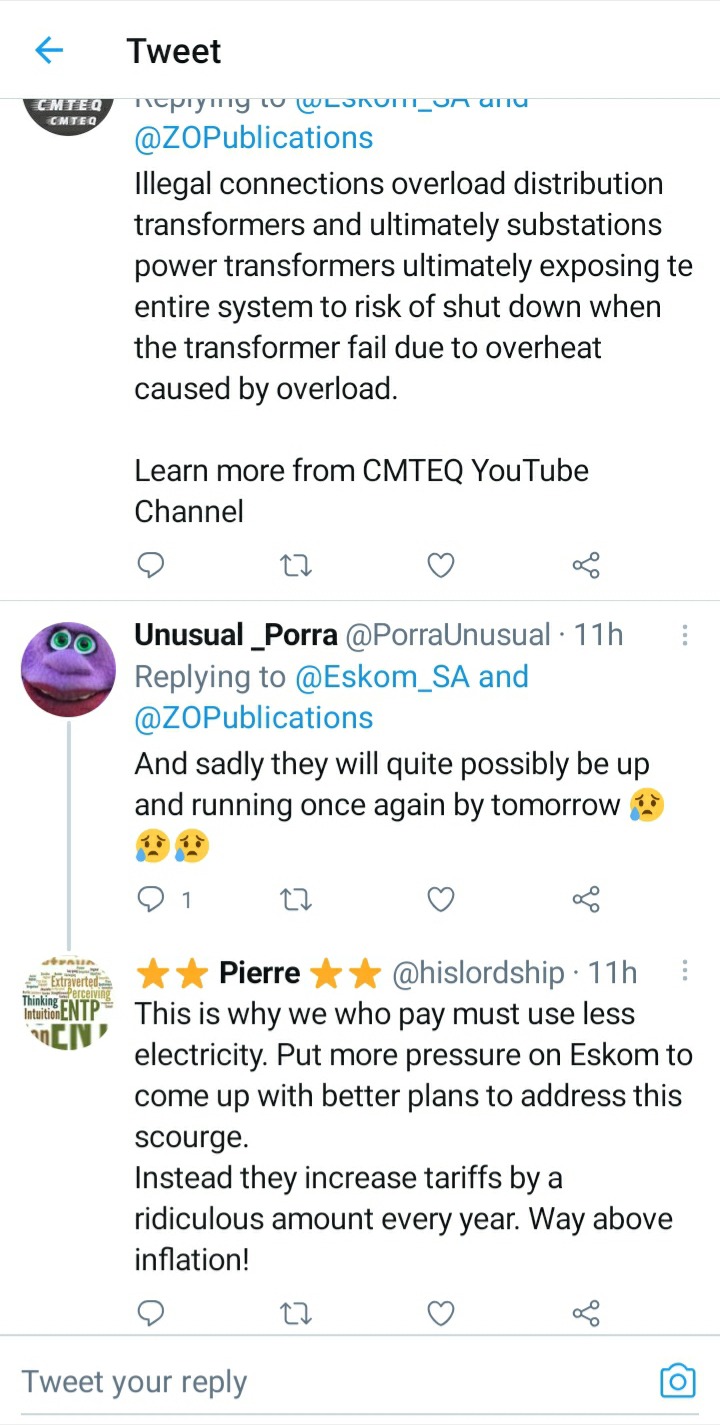 An electricity connection is considered illegal when it is connected to the Eskom network without Eskom's permission. Examples include households running illegal connections by connecting to a mini substation or overhead pole. This results in the system being overloaded and causes electricity tripping.
Connection to the main supply by-passing the electrical meter constitutes creation of an unauthorised connection and fraudulent use of electricity. The culprit could be charged criminally, and face conviction and imprisonment or any of the other conventional criminal penalties.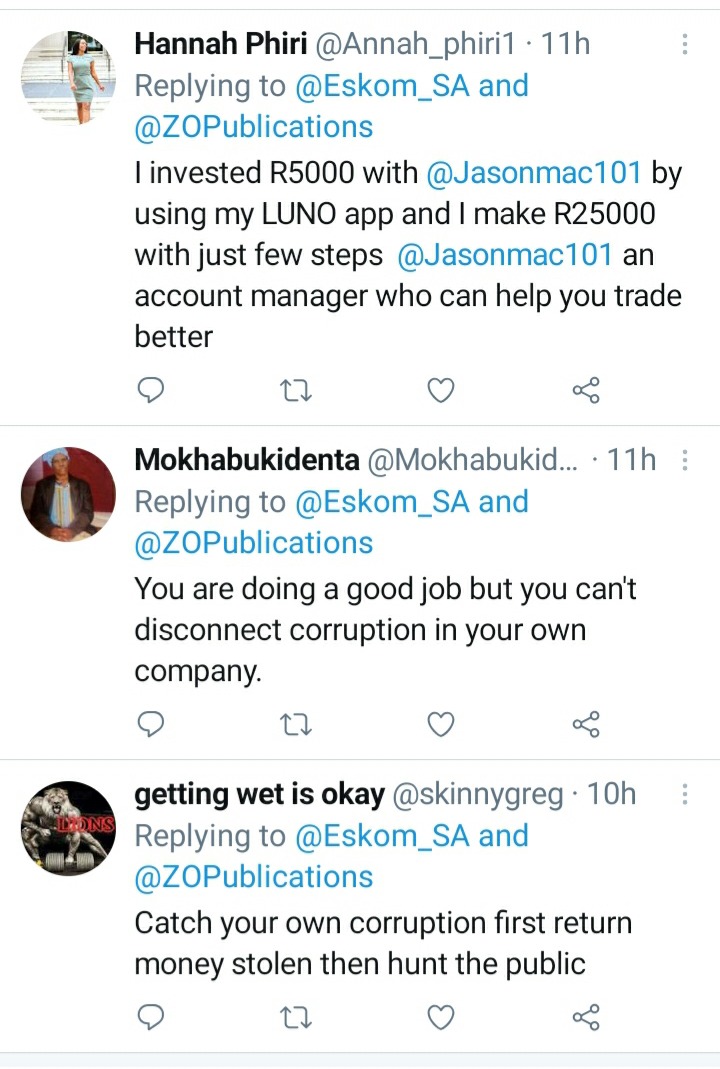 Report illegal connections on 0800 11 27 22 (toll-free) https://t.co/GFPKHFNNXr
Please like and Share for more awareness!
Source: Twitter Eskom_SA
Content created and supplied by: Crimewatch_rsa (via Opera News )