Not everyone will be able to to afford the kind of life they wish to. Even billionaires started somewhere to be where they are today .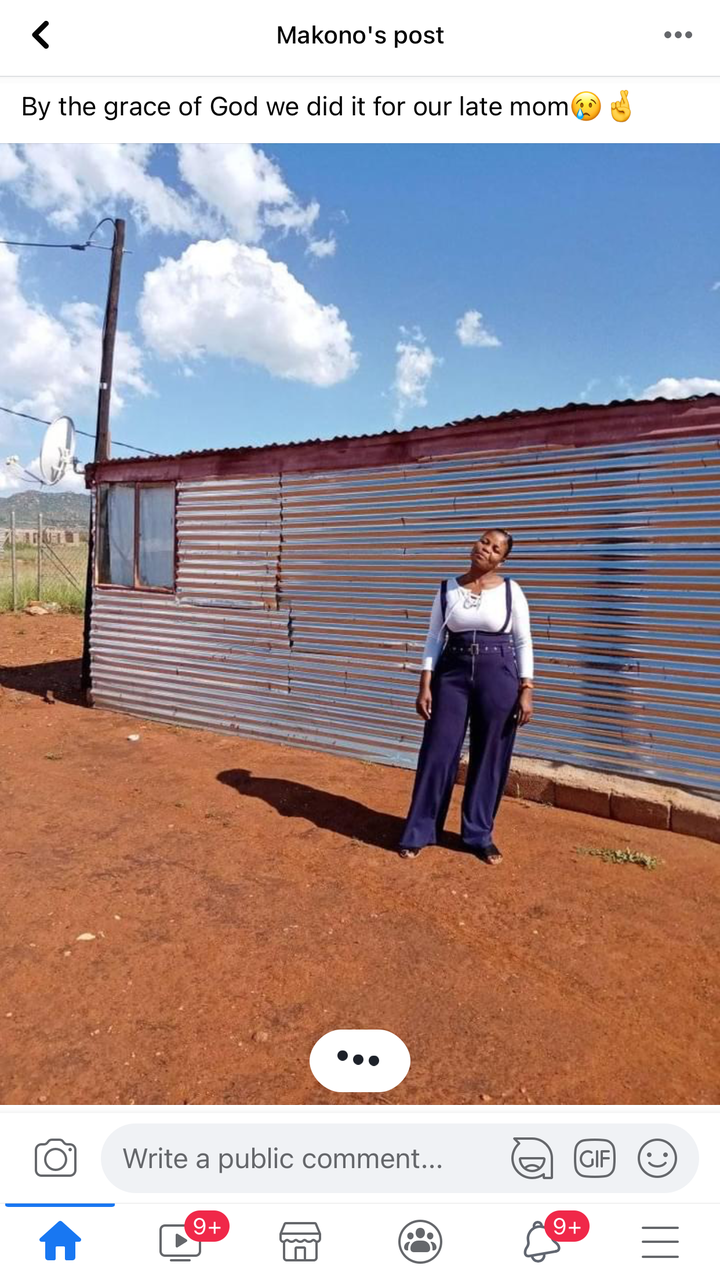 This lady here posted a picture of herself showing off the "Mkhukhu" that they recently got with her siblings. She said by the grace of God they did it with her siblings, meaning they were able to get the stand they had always dreamed of before their mom passed away.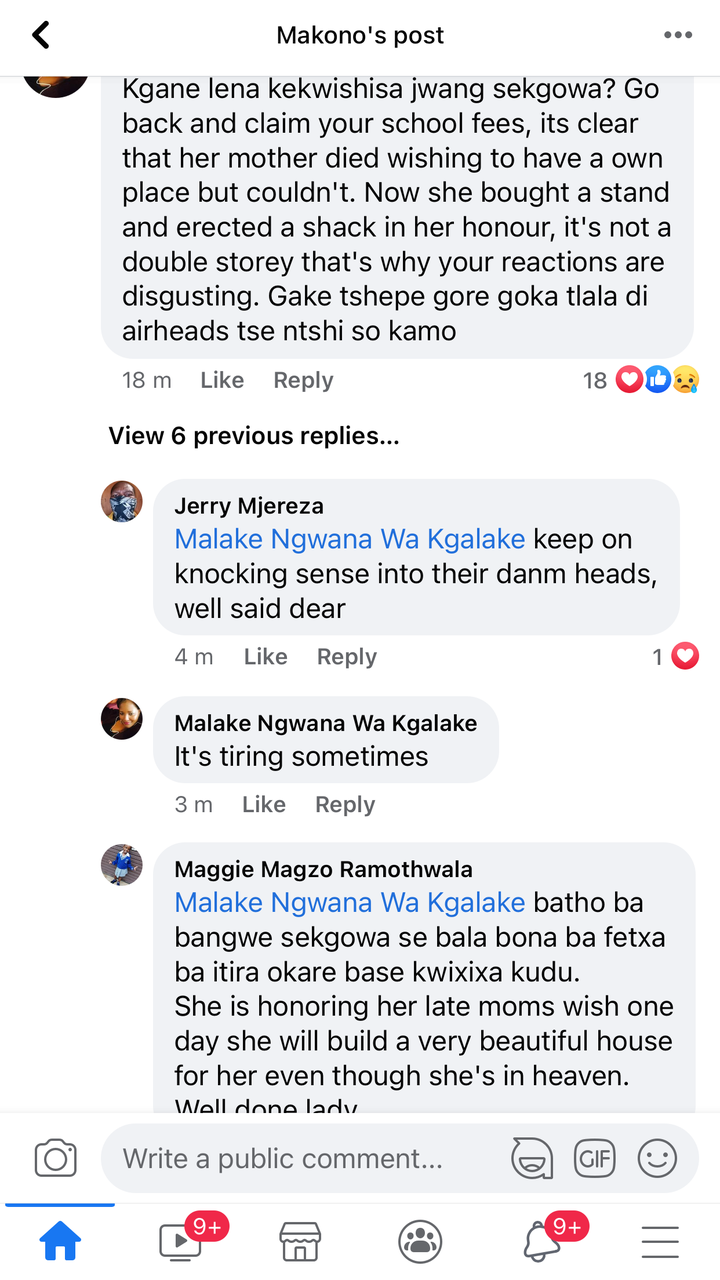 This could have been their mother's wish to have a stand of her own, unfortunately she didn't love to witness what her kids did today , hence they are now being proud of what they have managed to accomplished in memory of their late mother.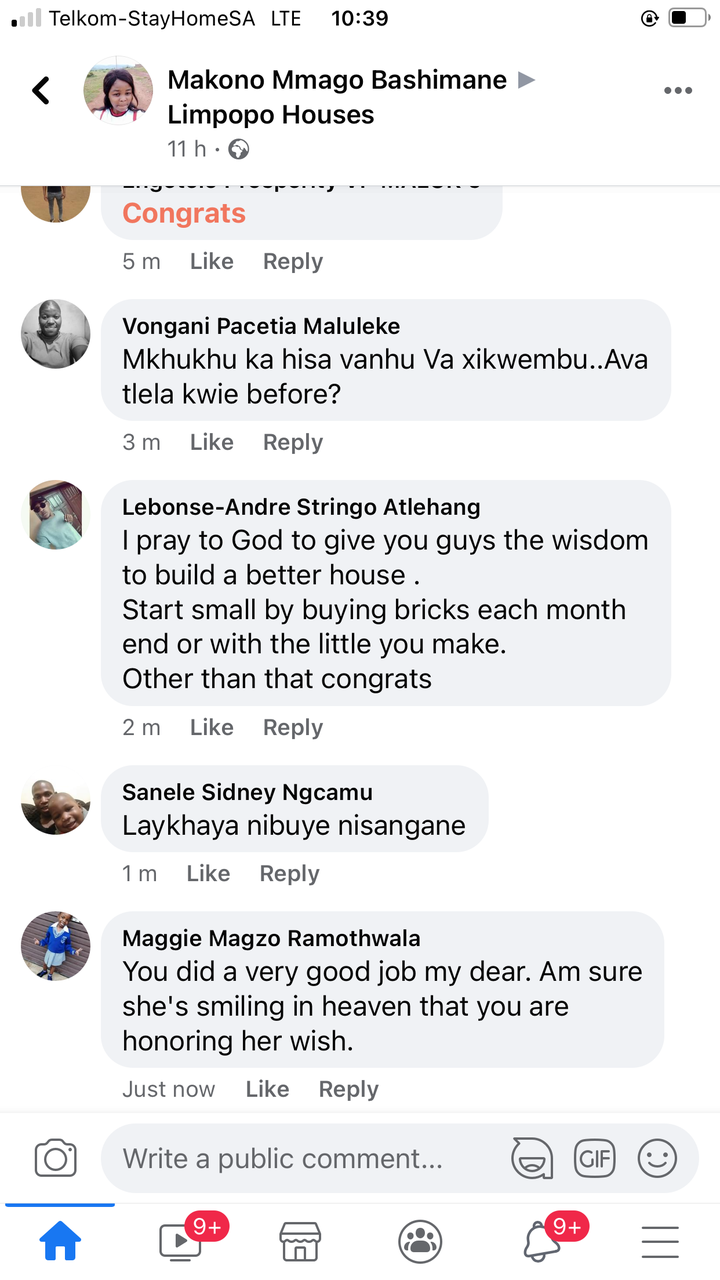 Unfortunately people will always have things to say and that being said many of them were saying that they should have at least build in a house with bricks, these are the comments of those who don't know the challenges life can bring in a person. What they have gone through to finally managed to get this house could have been the unimaginable life itself.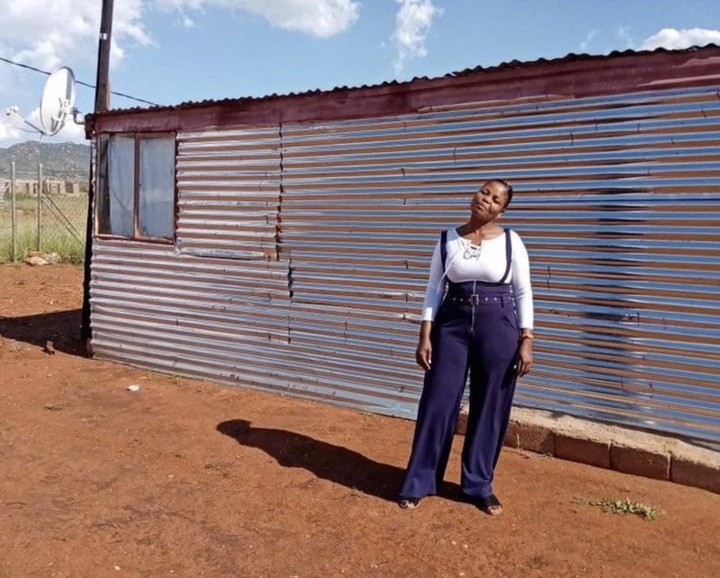 Let's not judge people and criticise them without getting facts . They have their own life and they have the right to build whatever house they wish to build . Whether this house consume too much heat or not, it's non of anyone's business. Let's learn to respect other people's privacy 
Content created and supplied by: Sherly166 (via Opera News )