Source: Instagram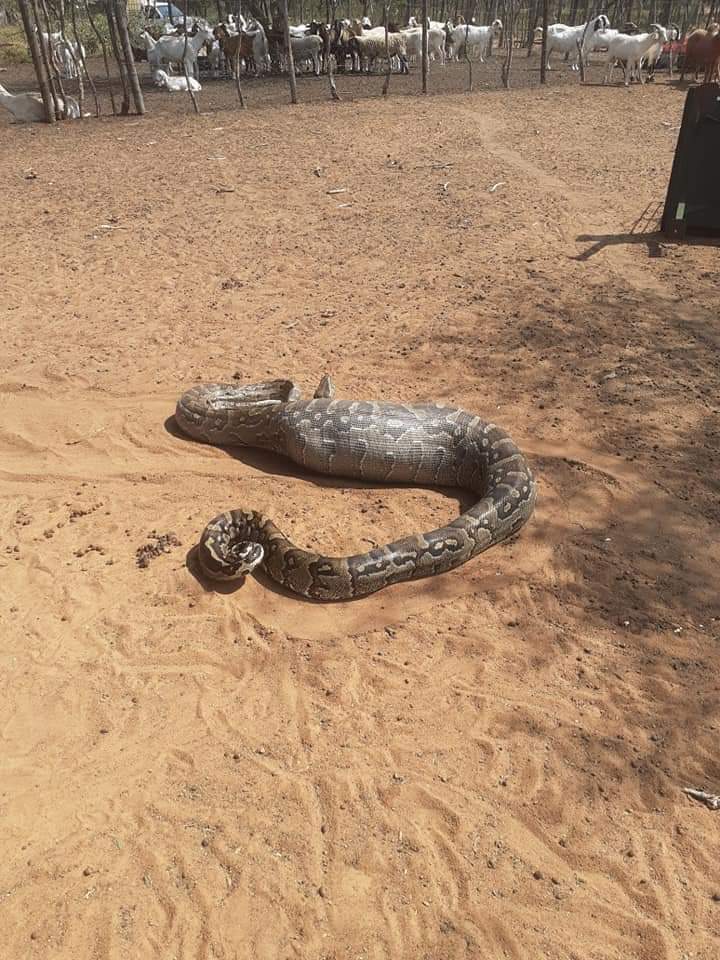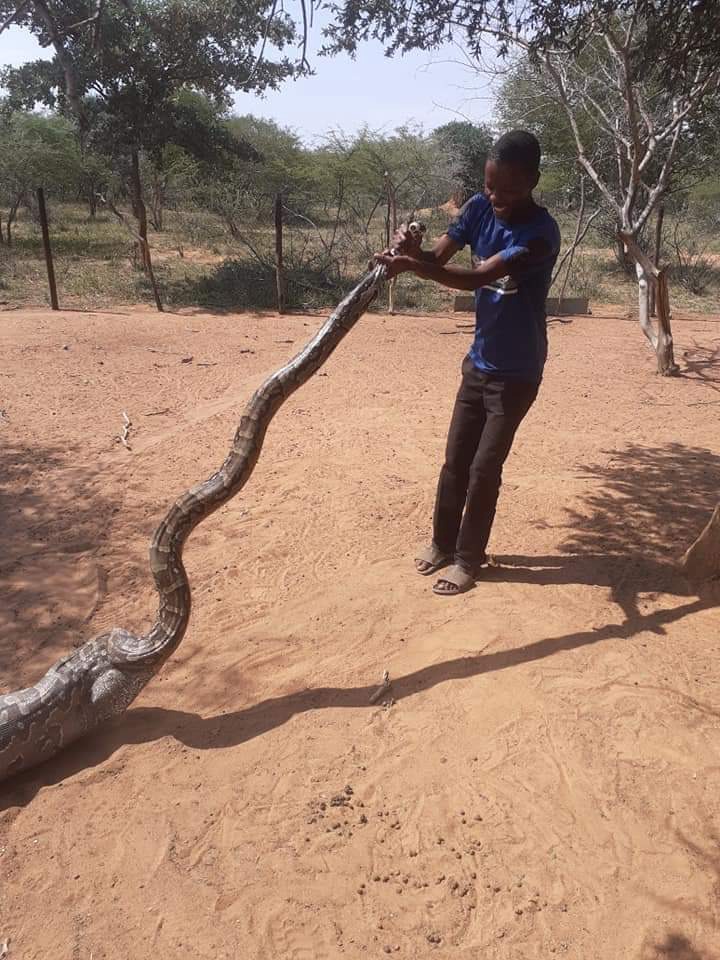 A Farmer Has Share Pictures of a Snake 'Anaconda' Which he Claims Was Eating his Life Stock.
The Stockthat The Snake Ate Includes the Following which is Really what Got People Talking, from 10 Goats, a teenage Girl Cown a Chimpanzee and lastly A 15 Year old Chicken.
The Snake is Seen To have Ate something In the Picturea Provided by the Farmer, and Now. People got into the Story of the 15 year Old Chicken.
Many people Claim if mayne they wanted to say a duck, but a Chicken to be 15 years of Age, many people really found that hard to believe.
But for the Snake Part even, in Africa We Do not have Anacondas, which was really another thing that people Corrected the Farmer on, we only have Paython's.
The One thing that got people talking over everything, was How the Farmer was able to Catch the Snake and then Hold It by the Head Just to place it in a well area.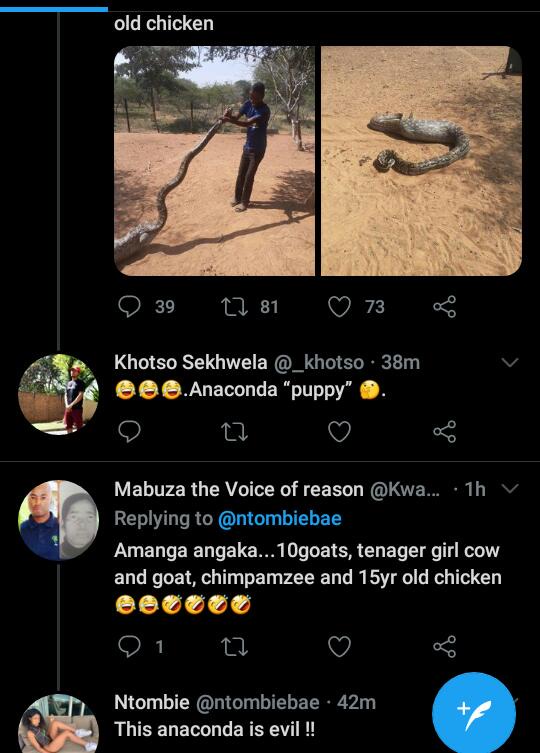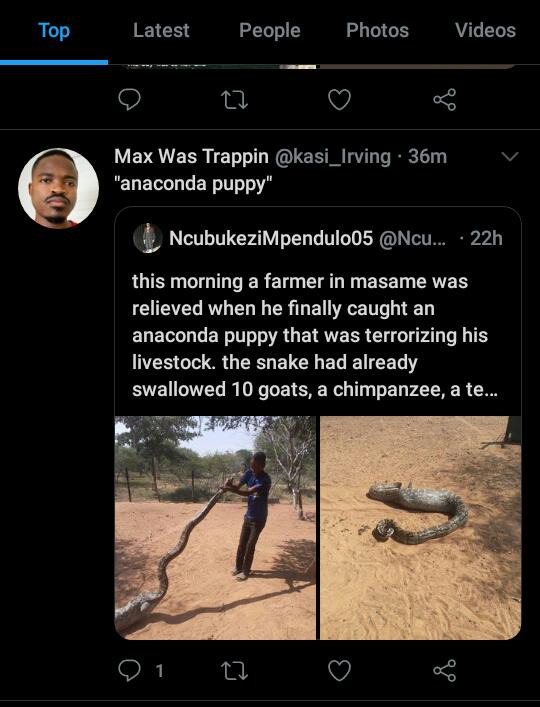 https://twitter.com/NcubukeziM/status/1379429761022320642?s=19
Content created and supplied by: Truth-unedited (via Opera News )