SASSA Social Grant March 2021
We are approaching March and you might be wondering when are you getting paid this month? The wait is over! SASSA has recently released a payment schedule for the month of March, and here are your dates: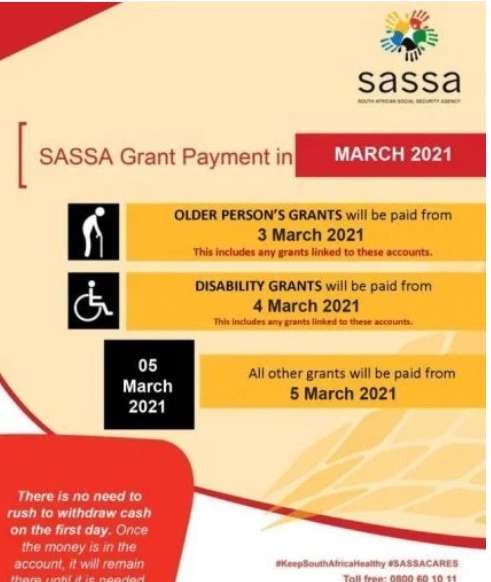 Older Person's Grants will be paid from 3 March 2021 ( Including all other grants that are linked to older person's grants)
Disability Grants will be paid from 4 March 2021 including any grant linked to these accounts
All other grants will be paid from 5 March 2021 #SASSACARES
Those who are recieving the SRD Grant of R350.00 from the government will be paid on the 1st of March straight to their respective bank accounts. Those who were rejected before will have to wait for their own separate date.
The SRD grant will run for another 3 more months, ending exactly on the month of April.
The government has given new system to appeal for those who are still having problems with their SRD application being declined.
Content created and supplied by: Newz247 (via Opera News )