Last night, 25 cows were killed by lightening after a very dangerous lightening storm.
The prominent farmer from Chipinge, Dawie Joubert, suffered a heartbreaking loss after finding out that he lost 25 cows at once. Losing so many cows at once is a very heartbreaking and demoralizing feeling.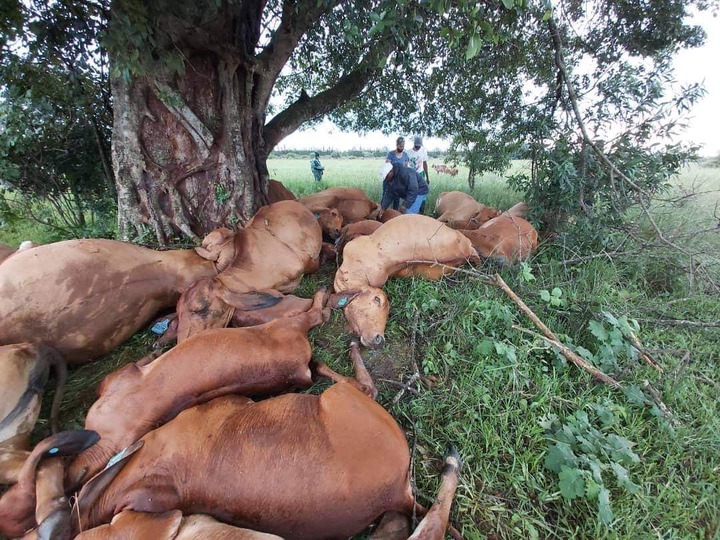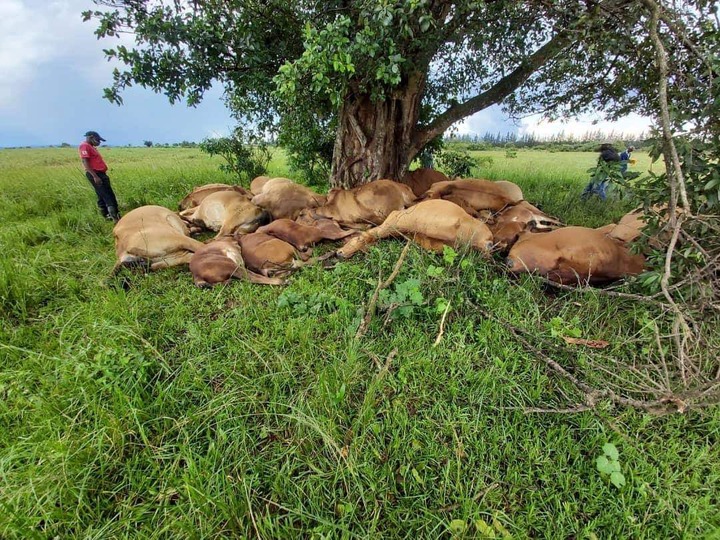 @danielmarven posted the pictures of the dead cows on his Twitter account. He captioned the tweet, "Prominent Chipinge farmer Dawie Joubert loses 15 braham cattle to lightening. This happened yesterday evening."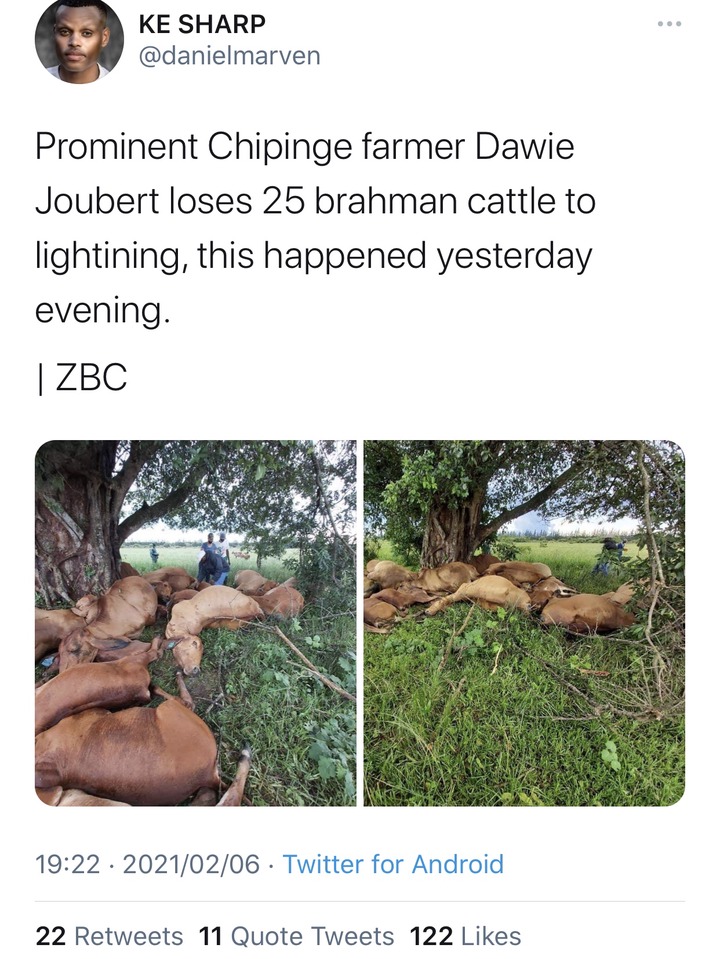 Losing that many cows must really hurt his spirit. One cow costs approximately R8000, he lost 25 cows which means that he lost R200 000. That is a large amount of money and hopefully he will find a way to regain his wealth. Hopefully, he didn't lose all of his cows. Maybe others can reproduce and birth more cows.
@molly_yolly commented on the post and wrote, "Ancestors are taking away his wealth. He didn't honor his promise."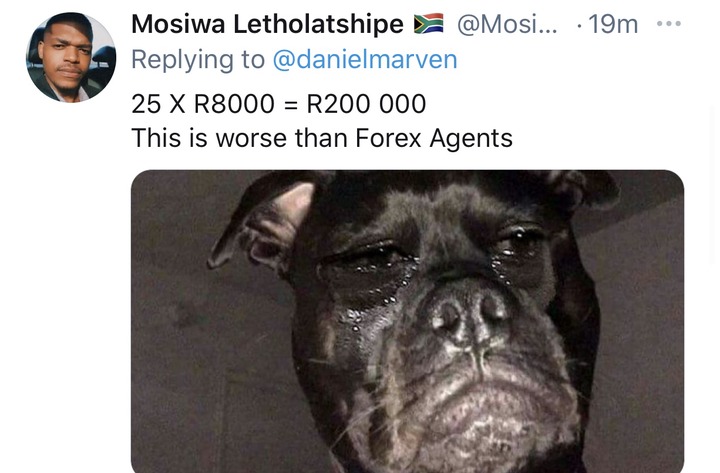 Content created and supplied by: Sanelem_ (via Opera News )