It May Be Small For You But For The Owner Its Enough.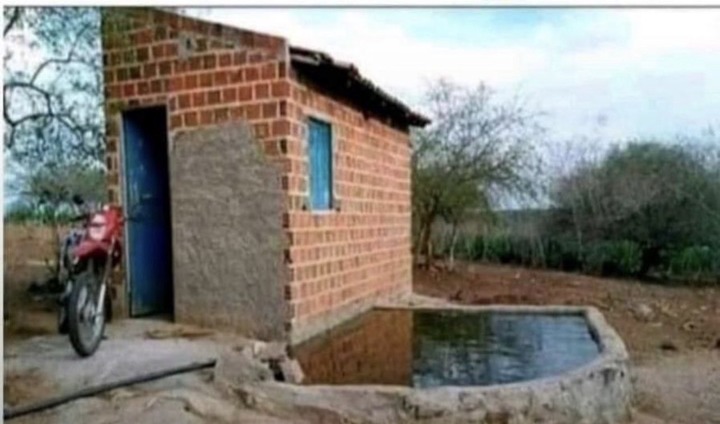 A lot of people ha e been sharing and showing off pictures of their homes and some were celebrating buying new homes in this difficult year that we were in. While on the process of celebrating, some were extolled for their achievement paying little head to the size of their homes.
No matter how small, beautiful or ugly someone's house is but atleast they have a place where they can hide their head and sleep. This house was even decorated with a swimming pool next to it. When Someone builds a small house like this, you will never their plans. They might be planning to extend the house to something big and beautiful that will surprise you.
A home is an investment but what if someone builds something this small, is it also an investment or is it a waste of money, resources and time?. Outside this house there is also a little swimming pool that looks like a dam and a scooter that shows that there us someone who is staying here.
This man chosed something that was going to fit well in his budget because he also wanted a swimming pool on the side and lucky enough all his wishes were fulfilled.
Content created and supplied by: @ASAP (via Opera News )