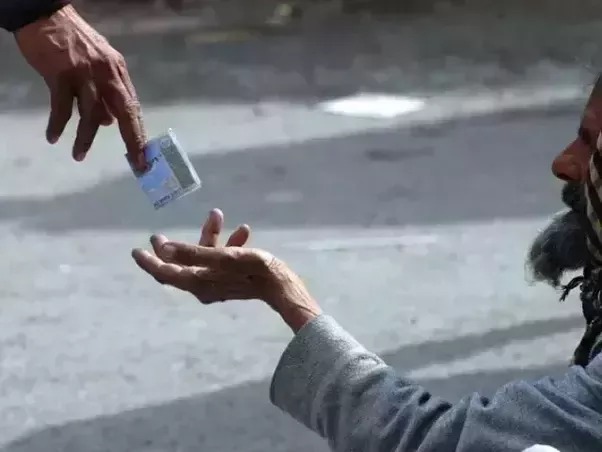 Giving is a virtue of life which does not only involve helping others but helping yourself in return because what goes around comes around. And giving is very important to all human beings, both rich and poor - it does not need you to own the whole world before you can do it. It does not only involve money or assets; you can as well offer services such as attention, advice, keeping company and a lot others.
However the most common type of giving is the one which involves helping out with money or assets - a transfer of ownership of materials which can settle day to day needs and wants.
With this article I'm directed at those who sit by the roadside to seek for alms, especially those with deformities. It is good to help them but with different scary tales of events surrounding that, I would like to share an idea with you.
Some reports(Perhaps rumors) have been made as people experienced misfortunes after giving alms to strangers who often come in form of beggars. But that shouldn't stop you from assisting them; but to be at peace, this is what you should do.
After offering money or any other gift to a random stranger, you should whisper a little prayer on it and believe that what belongs to you cannot be used against you. I believe this will go a long way to help.
Content created and supplied by: GreenWriter (via Opera News )