https://www.facebook.com/684705394876318/posts/4275888119091343/
GAUTENG - A Fire has broken out at Kritzinger Rd, Brakpan. Nine shops are currently on fire.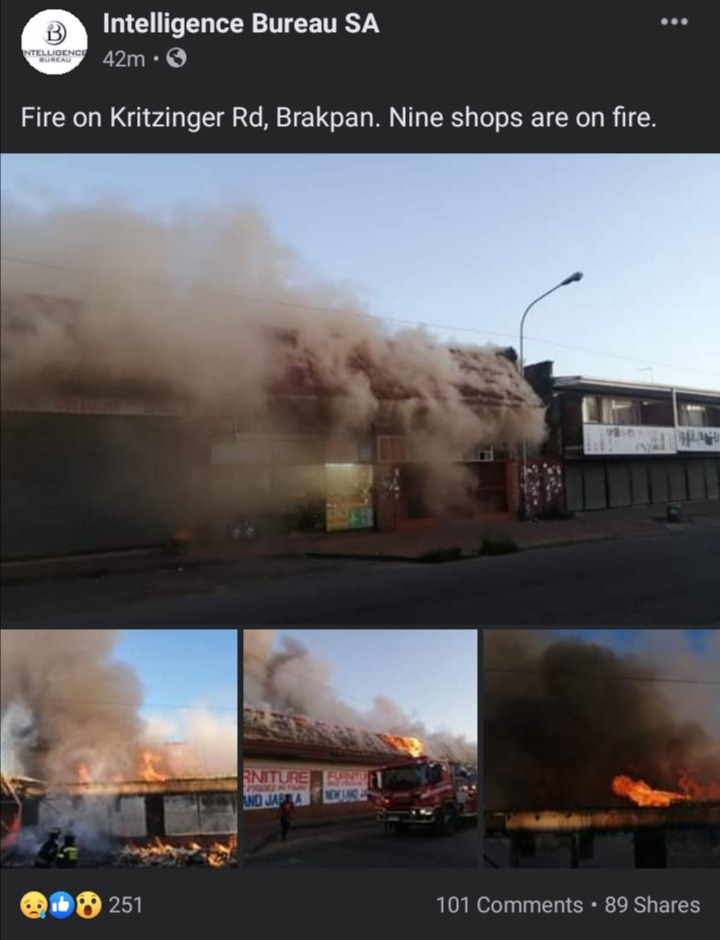 This is very sad, when you quit your job just to be a businessman, and then wake up with a phone call, that your store room is on fire, while you're still dealing with surviving COVID-19 and your business is struggling. Honestly this is not good at all . Industries in brakpan are already struggling, but people were still managing, imagine without stock. Without a shop it's game over this is very painful.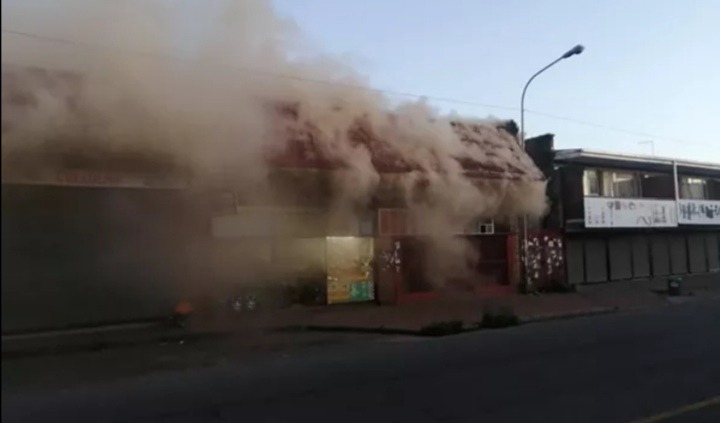 How did this happen? I don't know and clearly no one else knows. One or maybe two shops would've been understandable but nine shops? How long did it take the fire brigade to get there? A lot of people out of jobs and food what a grim way to start a day.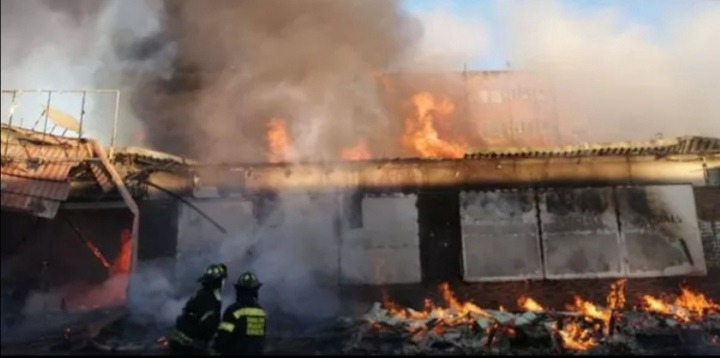 Hope no one was injured and that the one responsible is arrested. Sad, if this has to do with insurance pay out. Guess what they investigate first before paying. Just don't tell me its illegal connections again. Brakpan is a mining town in the Gauteng province of South Africa.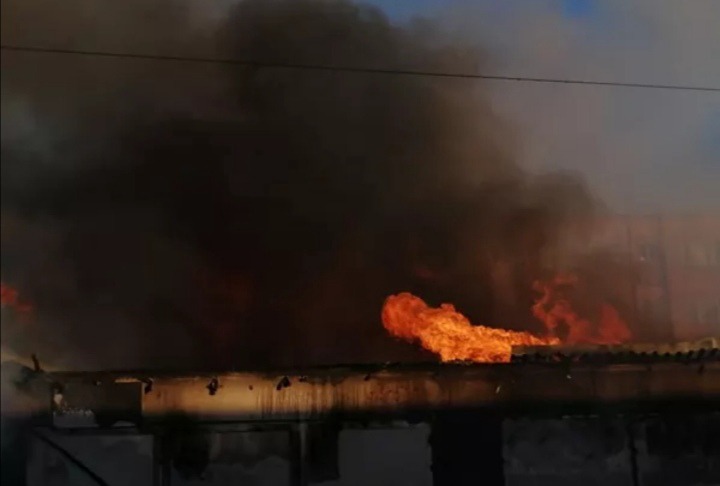 Content created and supplied by: AnonymousNewsRSA (via Opera News )