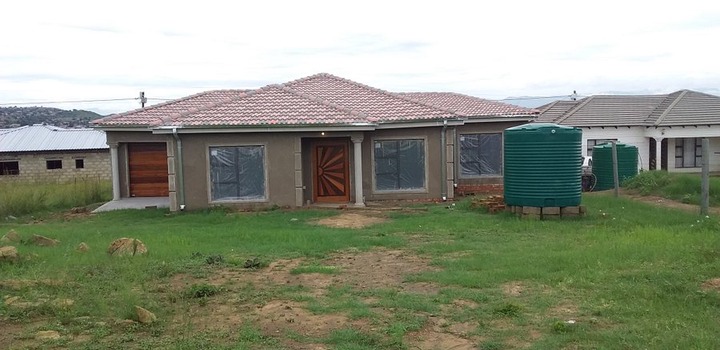 The budget of the house right now at 80% completion is believed to be Plus or minus R200K. It is not so simple for the owner to say how much is spent on the house because he had to pay for labour at separate occasions, and of course the process did not run concurrently there were times when things were not there so the labour stopped, until he bought the materials and hire them labour back to complete the house.
Roofing was the most expensive part. The roof was built with trusses and it was tired of course after putting some weather protection tools, clay shingles were used on the house.
The house is a three bedroom and it has a bathroom; kitchen, Lounge, Dining room and garage. The house was built to be spacious in order to and make things easy for when you want to move around the house.
The most important thing is to start with the project plan when building any house that you want to stand the test of time and be a monument of your achievements in life. This has inspired other people to want to build their houses for their parents you chose that anything is possible you just have to be patient and determined.
https://twitter.com/Shady_BS/status/1362985597753778176?s=09
Content created and supplied by: Heist.money (via Opera News )