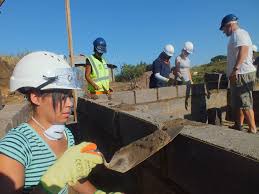 When we grow up we used to see brick layers as unemployed lowlives trying to hustle. Well being a brick layer is more than just that. The is a training which you have to undergo before you can be a certified brick layer.
We all know that most of brick layers especially those who are found in townships and rural areas are not certified brick layers. Those people taught themselves how to become a brick layer so that they can hustle their way out of poverty. Some of them are doing a very good job but the are some who are taking chances, their are just after money.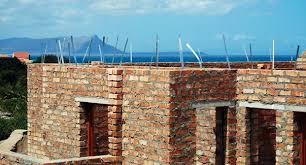 Well to become a certified brick layer you need to complete a four years apprenticeship program. In the four years apprenticeship you will be doing job training, technical training, and exams before you can even be awarded the journeyperson certificate.
You can start making your own money by becoming a brick layer. Brick layers charge per m² before building a house or what ever they build. It is estimated that a brick layer can charge R2,800 m² to R4,500 m², just imagine how much you can make if you were to build a whole 7 room house.
Content created and supplied by: MisterLee (via Opera News )