Amidst Covid_19 pandemic Let's look at Growing Oranges here
Native Origin; Asia, a fruit from the citrus family, locally called Mchungwa, highly consumed for it's fragrance and a multi source of vitamin C. 
Varieties commonly grown are, Valencia, Washington navel, Kuno navel and Hamlin. 
Propagation. 
Oranges grows from seed which takes between 6-8 years to fruiting and vegetatively by Budding and Grafting, of which a tree begins fruiting between 1¼ - 2½ years of maturity. Oranges grow well in a wide range of well drained and fertile soils PH 6.0
From the recent years, Oranges have been highly commercially promoted by individuals and different bodies, be grown due to the overwhelming increasing demand of fruits on the world market. A wake up call for all farming entrepreneurs tap into mining this gold from our rich soils
Frequently asked question; Why don't we grow or produce orange oranges varieties here ?
First, Oranges were not named as a result of orange colour, because all normal healthy oranges grow green and later turns yellowish to rippening. Secondly, All orange oranges from else where are the same green orange varieties, we grow here and they are tremedously better
Thirdly, Oranges to turn orange is a result of the green pigment deficiency (chlorophyll), during food manufacturing for the tree, that's to as why all oranges grown in the tropics or near the Equator grow out healthly green, throughout the year, because they receive enough sun to manufacture chlorophyll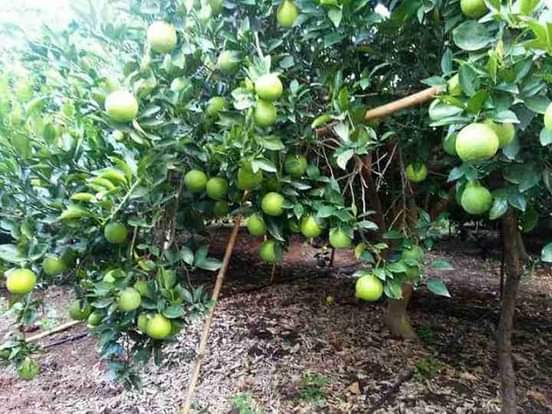 Content created and supplied by: YourNews (via Opera News )