Now when it comes to currencies in Africa, no offense to Nigeria but it has one of the weakest currencies in this continent. For instance just by having a mere R39K you're a millionaire in Nigeria, see below image: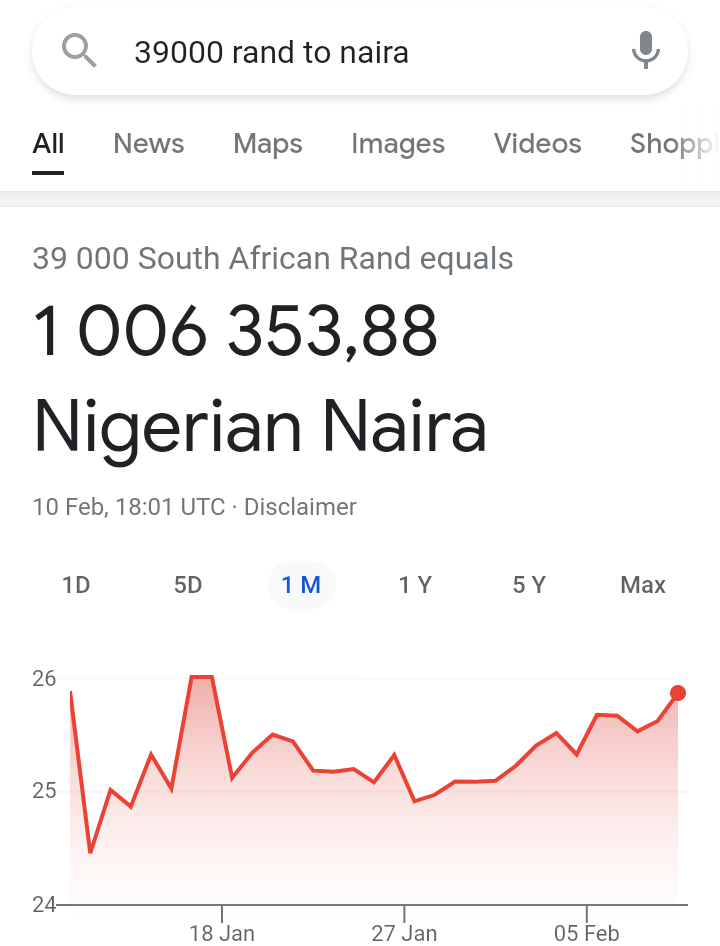 So if ever there's an African country to holiday at with your 8 friends, make no mistake but to go to Nigeria because you're gonna get the full package and enjoy your full experience at the country.
Now this is really confusing because Nigeria has one of the best GDP in the whole of Africa but it's currency exchange rates is very low even when compared to countries like Botswana and Malawi.

For a country that prides itself to being the Giants of Africa, this is really embarrassing and doesn't show any Giantism in it. So the President of the country really needs to sort out all the issues that are affecting the currency strength of that country.
What do y'all think about the currency state of Nigeria being this weak?? Let's talk in the comments section
Content created and supplied by: ZIPPSTAR (via Opera News )