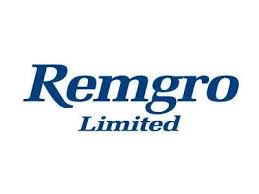 Remgro is a company owned by SA billionaire Johann Rupert that was found in 1968 at Stellenbosch, this company is one of the best performing companies on JSE. In 2015 it was listed by Forbes as one of the biggest publicly traded companies in South Africa being on the 9th position.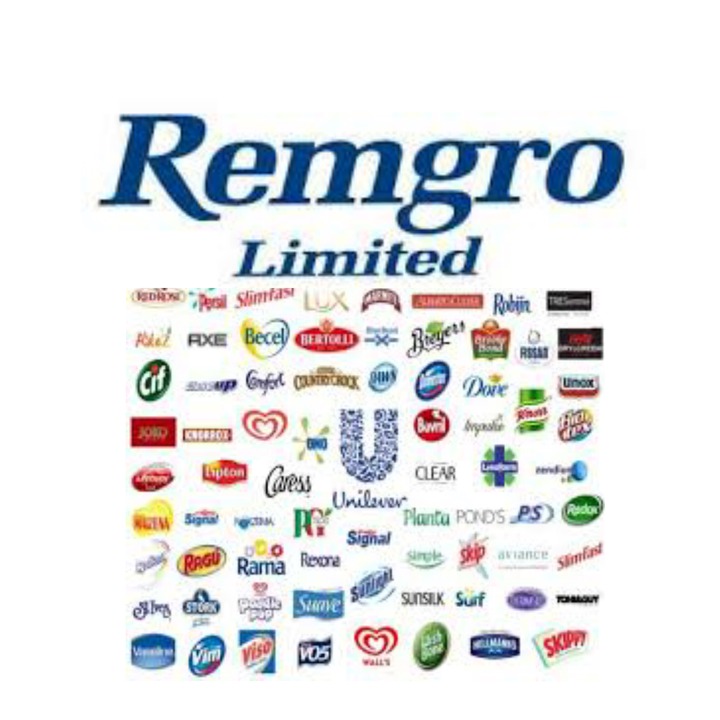 Since the company's inception, it has either been acquiring or placing a big stake in different companies both locally and abroad. It has interests in different sectors including has banking, financial services, packaging, glass products, medical services, mining, petroleum, beverage, food and personal care products.
Now without any further ado, let's checkout the portfolio of Remgro, see pictures below: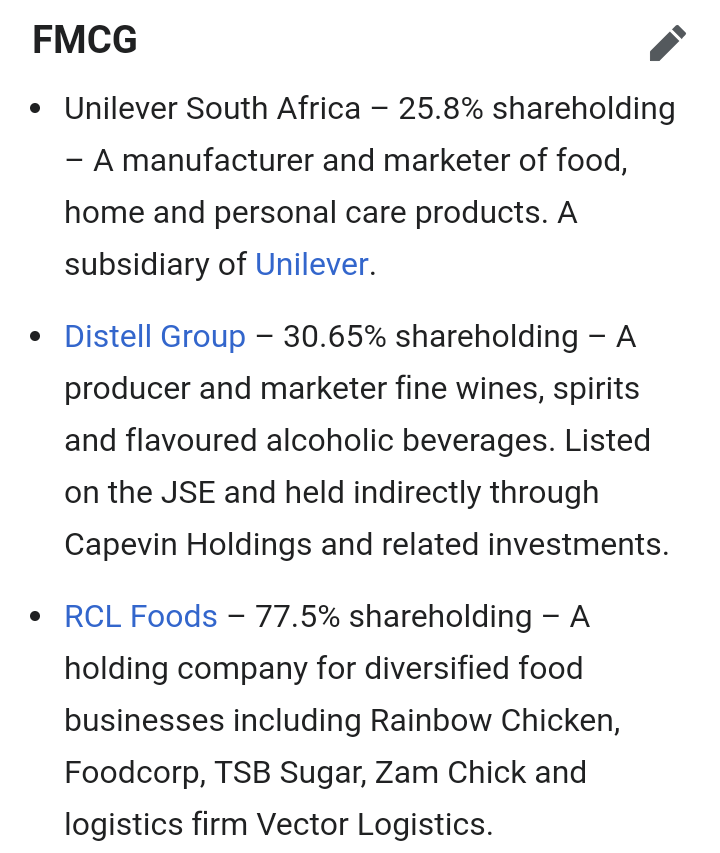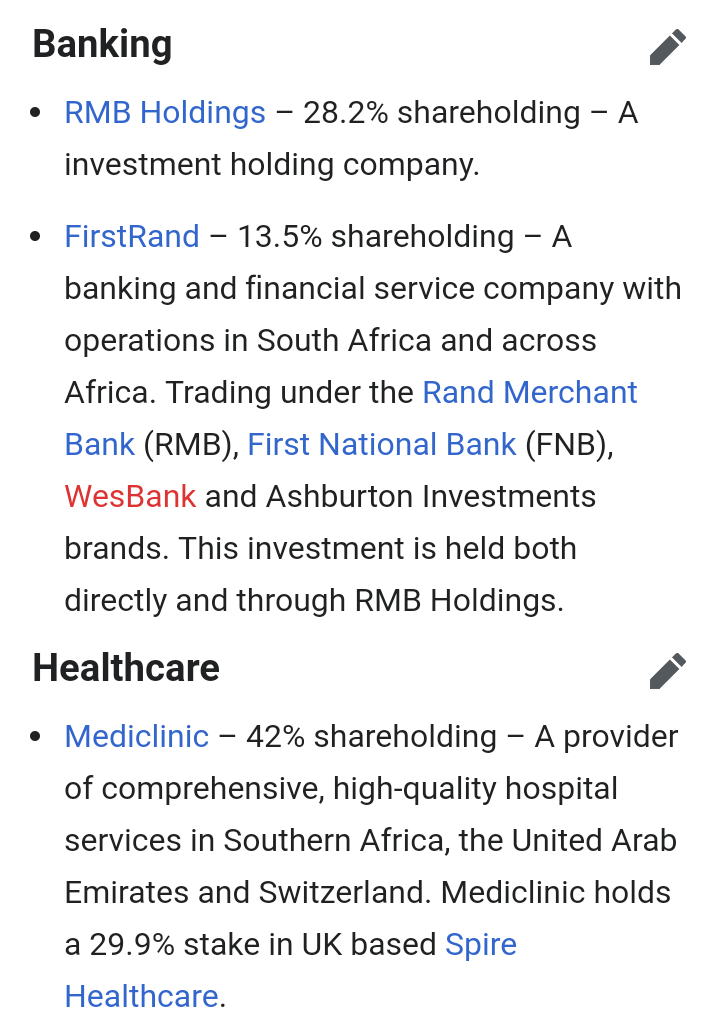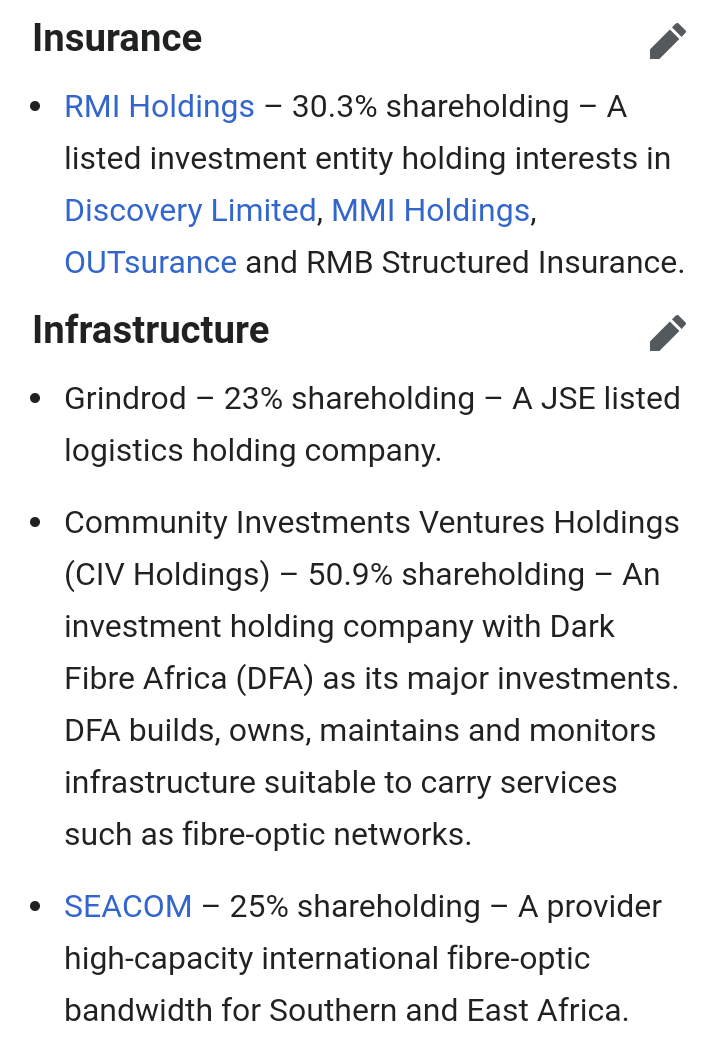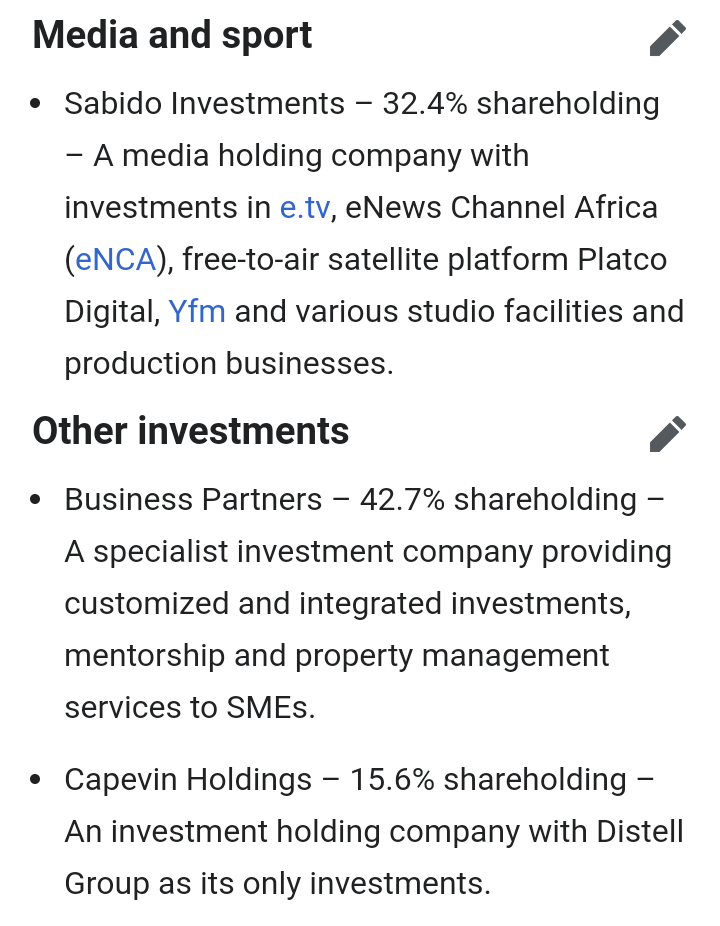 As y'all can see, this company has invested in tons of companies that we probably use their products on a daily basis. This company baths and feeds us on a daily basis, through this company our lives are made to be easier.
Through its subsidiaries and itself, Remgro is really doing the most for South Africa economic wise.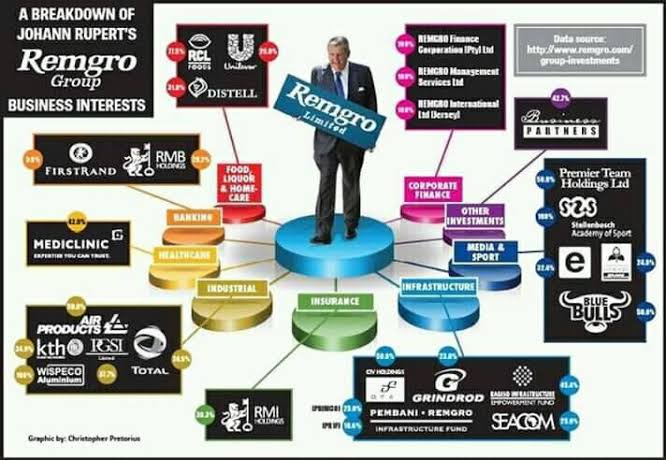 The company is employing loads and loads of people in the country, the company is donating large sums of money to charity, the company is sponsoring sports events and lastly through Remgro, millions students have been sent to Universities and Colleges.
Content created and supplied by: ZIPPSTAR (via Opera News )