Take This As A Lesson And Stop Being Ignorant.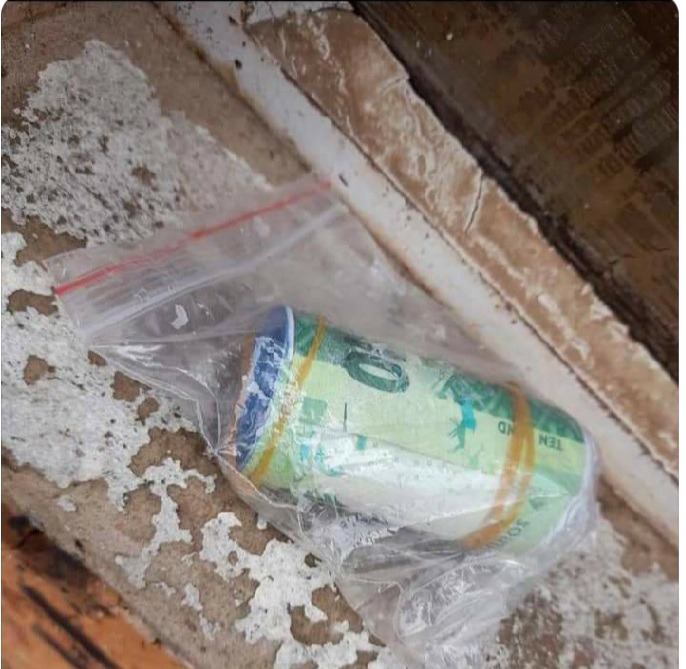 In Johannesburg and Pretoria you must learn to mind your own business or you will end up in a trap that won't end well.
Someone has taken the initiative to warm those who do not know about this new scam. If you are new in Johannesburg or Pretoria please be careful because we places can be very dangerous for you. Here are some few tips that can help you to survive in these streets. If you meet someone and they offer you a quick job, no matter how broke you are just walk away. Say no and do not look back even if it sound real and authentic.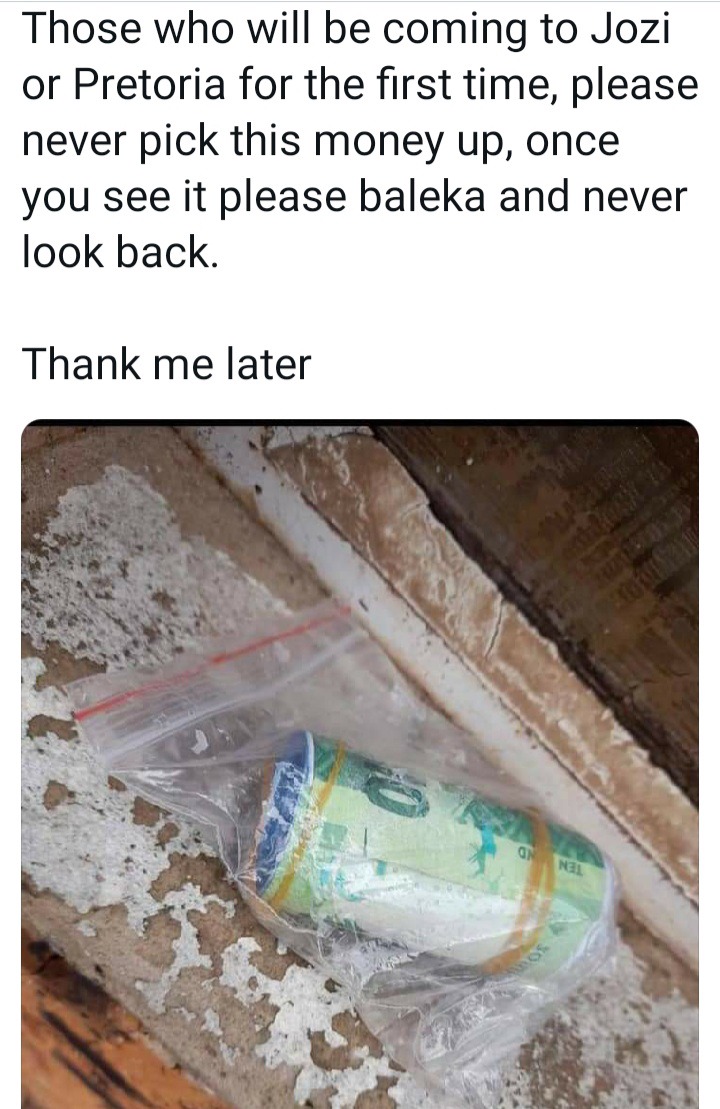 When you are walking in the streets do not put on your earphones while walking in the CBD. When you are walking and you see a lot of people running, do not ask what is happening but run along. Some people will be shouting "Vimba" just know that the danger is near. Some people will ask you to sell them your phone just say no and keep going.
When you see a guy accidentally dropping a stack of money just run away. That is how they trap many people out there and end up taking their belongings. They will tell you to go in a secret place to share the money but they will be going to share your belongings there so watch out.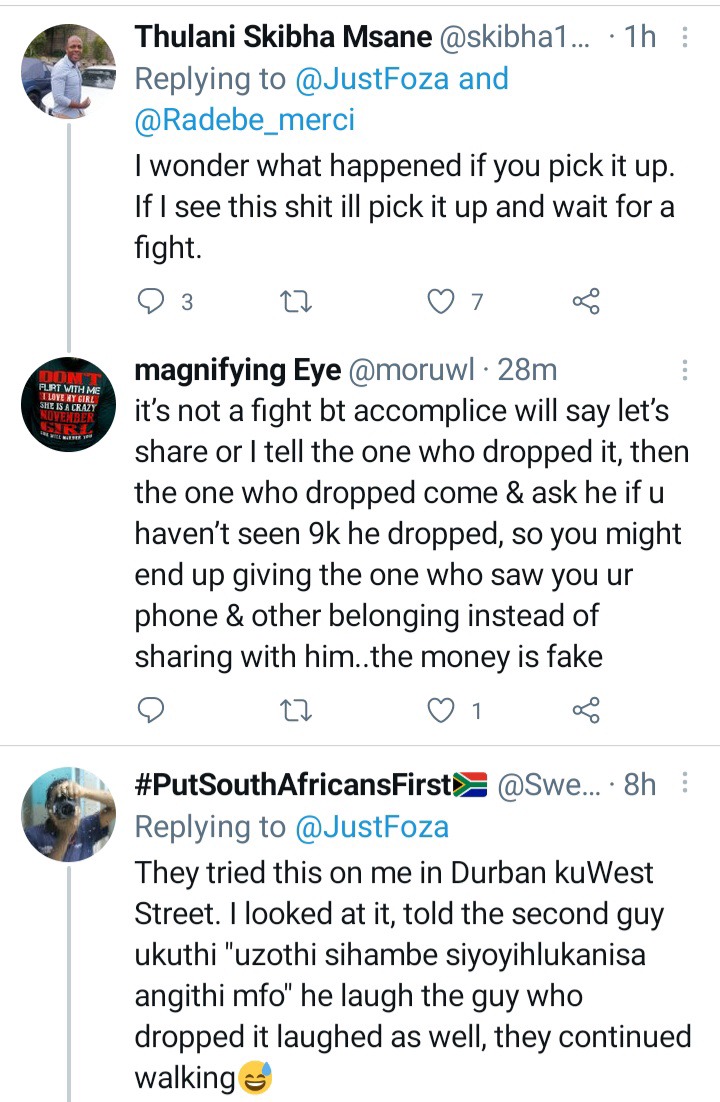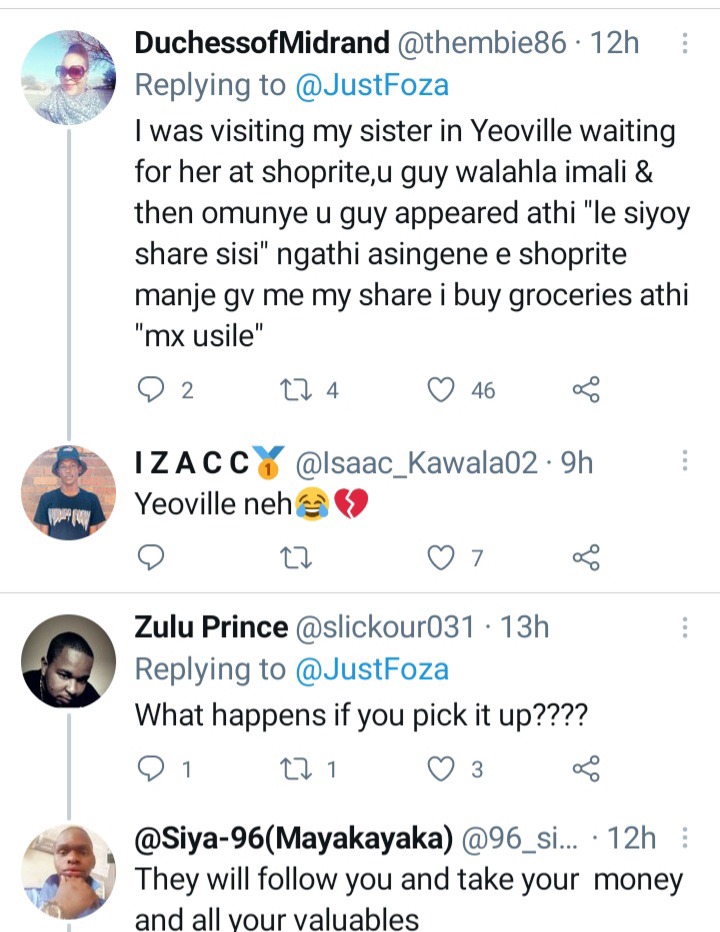 Content created and supplied by: @mishmesh (via Opera News )