It breaks my heart to see many of our youths turn to CRIME and drugs all because of the shortage of jobs in the country whilst being employed is actually not the best thing that can happen to an individual.
Although being employed means that you get a certain amount of money weekly or monthly in most cases that money doesn't even get to help in many way but push you deeper into debts and stress.
See payslip below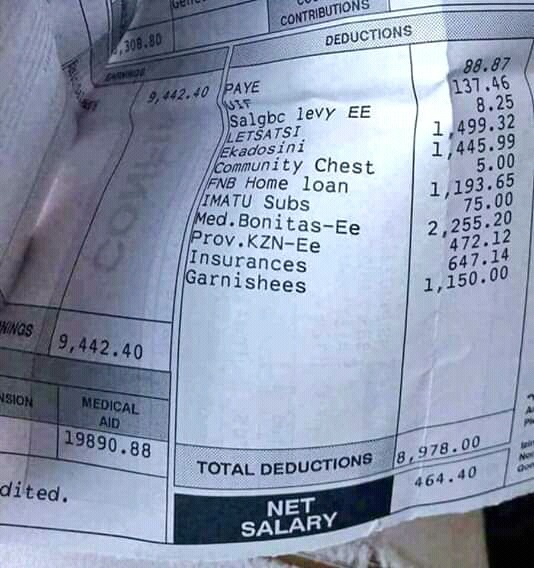 If you should look at the payslip it is very obvious that this individual is working for nothing because he is not saving anything with that kind of take home salary on the payslip.
If you are out there and you are not employed consider starting a business for yourself if possible because being employed doesn't always give one some financial freedom but sometimes drag people into debts and stress.
SHARE The ARTICLE  TO SPREAD THE AWARENESS
Content created and supplied by: RastaWrites01 (via Opera News )