Optimizing Germination, Seedling Development, and Seedling Maturation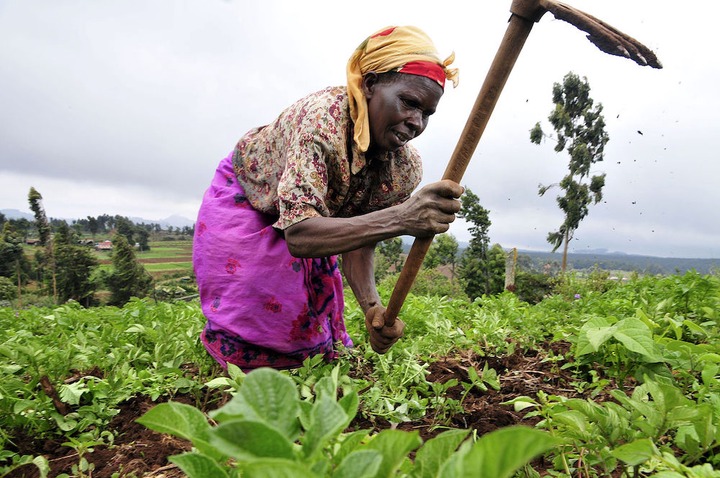 The principal role and function of greenhouse facilities is to modify or manage environmental conditions to optimize plant health and development. Although greenhouse structures serve many purposes, from producing transplants, to in-ground production of high value crops, to early and late season extension in a range of climates, this lecture focuses on using greenhouse facilities for seedling production. 
1. Optimizing germination: Propagation structures, combined with the knowledge and experience of the greenhouse grower, can be managed to create optimal environmental conditions (e.g., temperature, air circulation, light, and soil medium moisture) that facilitate rapid germination and early crop establishment
a) To promote rapid germination, temperatures must be maintained within the appropriate range for chosen crops (see Appendix 3, Soil Temperature Conditions for Vegetable Seed Germination). Temperatures below the optimal range will either delay germination or promote erratic germination, and thus inconsistent seedling age. Temperatures above the optimal range can induce thermo-dormancy in some crops, such as lettuce and spinach, preventing or delaying germination. Temperatures within the optimal range will promote rapid, uniform germination and consistent early development.
b) Consistent air circulation is critical for crop health, both to provide adequate oxygen for respiration and to mitigate against presence of fungal pathogens/"damping off" organisms, which thrive with consistent soil moisture and stagnant air conditions
c) With recently sown seed and germinating seedlings, moisture delivery is typically frequent and shallow. Consistent delivery, combined with high quality soil media, prevents desiccation of imbibed seeds and emerging root radicals. However, a moderate wet-to-dry swing in surface soil conditions, especially once crops have germinated, is critical to prevent the presence and proliferation of damping off organisms. 
2. Promoting healthy early seedling development: Ongoing management of environmental conditions (temperature, air circulation, and moisture delivery) is required as seedlings develop, but with most species, seedlings' physiological tolerance expands and precise environmental control may be less necessary to maintain optimal development. When greenhouse space is at a premium, young seedlings are typically moved to alternative structures (from a greenhouse to a hoop house, for example) to make way for the next generation of crops most dependent on precise environmental control.
a) Temperature management remains critical, especially when trying to extend seasonal parameters. Growing in the protected/moderated environment of the greenhouse or hoop house will promote more rapid development than normally possible outdoors by creating more favorable daytime conditions and minimizing nighttime chilling of crops and soils, which will slow the resumption of growth the following day. 
b) Maintaining good air circulation continues to be important in order to manage temperatures, prevent diseases, and promote strong structural/cellular development
c) As seedlings develop, irrigation frequency typically decreases, but the depth/volume of water delivered at each irrigation increases to support the expanding root system and leaf canopy, and the increased transpiration rate. Reduced frequency and the resultant wet/dry swing help prevent damping off damage and promote the beginnings of drought tolerance as crops adapt to cope with short-term moisture limitations. 
d) Sunlight is critical for developing seedlings to manufacture nutrients through photosynthesis and to promote strong cellular growth and compact architecture. While germination can take place in the absence of sunlight, for example in a growth chamber (see below), healthy seedling development depends on adequate sunlight; otherwise, crops will be weak and "leggy," and thus less able to withstand the more variable conditions encountered in the ground. In the hottest climates, full sun exposure can cause tip burning and seedlings may require some shading, but eventually they will need full exposure to prepare for in-ground life.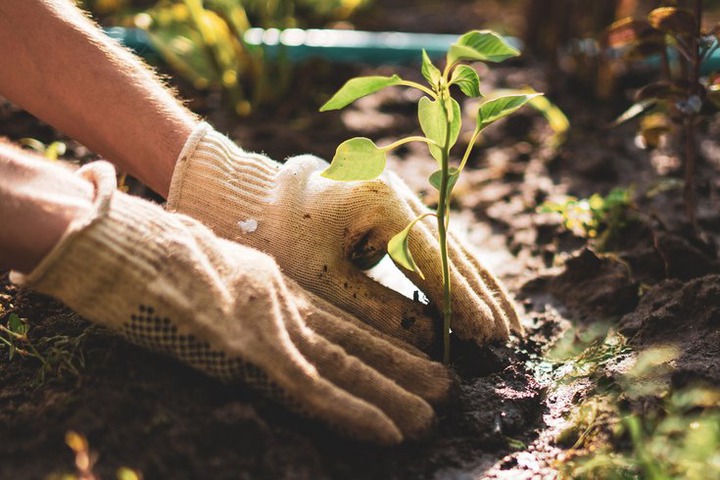 3. Managing seedling maturation and hardening off: Mature seedlings will typically have a balance of root and shoot growth—at least two sets of true leaves and an ample root system that holds together the root ball when removed from the growing container. Hardening off is the final step in preparing seedlings for transplant and uninterrupted growth. In the final 3–10 days in the greenhouse zone, seedlings should be outdoors and exposed to conditions that most closely resemble their future home in the ground. This acclimatization process reduces transplant shock, which can occur when seedlings experience an abrupt transition from the protected environment of the greenhouse to the less predictable conditions of a garden or field setting. During the hardening off process, the following developments occur, which better enable plants to transition seamlessly to their new homes in the ground:
a) Full exposure to natural day-night temperature fluctuation promotes a buildup of carbohydrate reserves. When transplanted, reserves provide seedlings with a nutrient buffer while they develop new roots to tap into soil resources.
b) Full exposure to stronger air circulation and prevailing wind patterns promotes cell walls thickening, improving transplants' ability to withstand the vagaries of the outdoor environment
c) As plants approach seedling maturity, water is typically delivered less frequently, but in greater volume
i. Reduced irrigation frequency supports the hardening off process and plants' transition into the ground. Once in the field, seedlings normally must be able to withstand longer periods between irrigations.
ii. Consistently providing water to the depth of the containers facilitates root development and nutrient access across the full volume of soil available to seedlings, thus maximizing development potential 
d) Exposure to full sunlight, equivalent to future in-ground exposure, aids maturing seedlings in cell development, cell wall strengthening and enhanced photosynthesis. As with the benefits of the above-mentioned treatments, seedling exposure to full sun conditions is another aid in reducing the potential for transplant shock.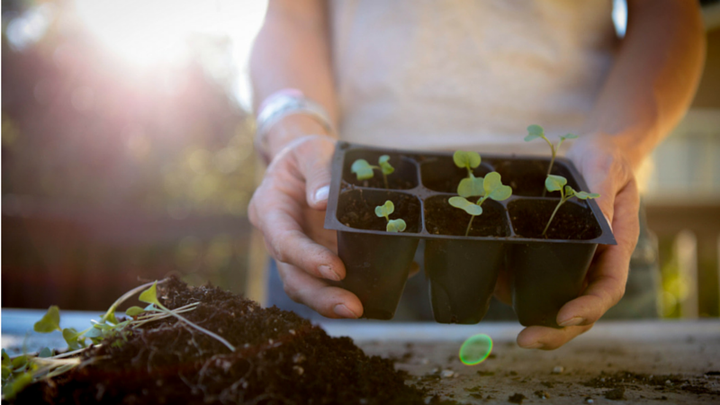 From Opera
The views expressed in this article are the writer's, they do not reflect the views of Opera News. Please report any fake news or defamatory statements to [email protected]
Content created and supplied by: PATRICKHE (via Opera News )