Y NJ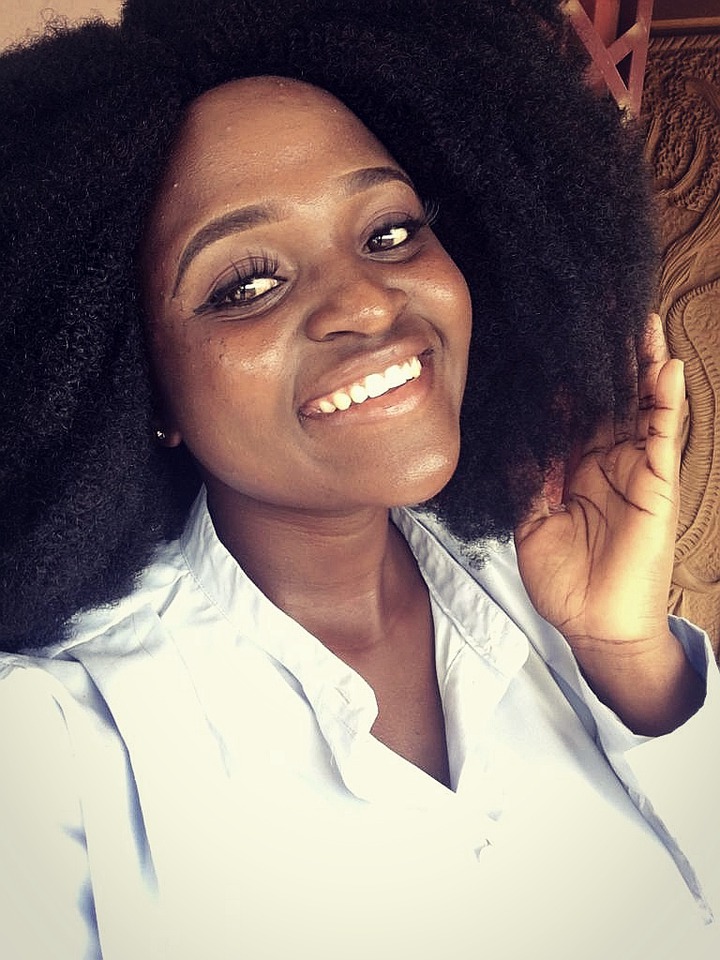 Growing up, Rivonia Khosa did not have everything and things were not so easy for her "If there's anything I learnt from my childhood is that you cannot always have everything, but always be thankful for life because there's always light at the end of the tunnel".She shared one of her fondest memories where she used to ask for money from her mother and she would always get the same answer, "my child sometimes you have to accept that there are certain things that you can't have right now, especially money". Rivonia expresses how it would hurt and because she was still a child she felt as though her mother just didn't want to give her money. Regardless of her financial background Rivonia never stopped gunning for things to do that would change things for her, at some point she discovered she can actually style people's hair in ways that was appealing.
"I learnt doing people's hair when I was in my seventh grade in a local school known to the communities of Malamulele as Magangeni primary school," she says. Ms Khosa vividly recalls how she began doing people's hair with free hand lines,People would bring their kids and they would give her a R5 reward for doing a great job. Rivonia used to love it because she could now afford to get herself one of her favourite drinks which is a mayo. Over time she started learning more and improved her skill."When I got to university I didn't love doing hair so a lot of people didn't know I can.I encountered God's Grace in the year 2020 when I officially started doing hair everyday with intentions of getting paid for it". as we all know we live in a world that is too demanding financially, you have to have a way of making ends meet. Rivonia didn't waste any more time, she knew exactly what she had to do and she did exactly that, clearly hairdressing was a skill she was born with.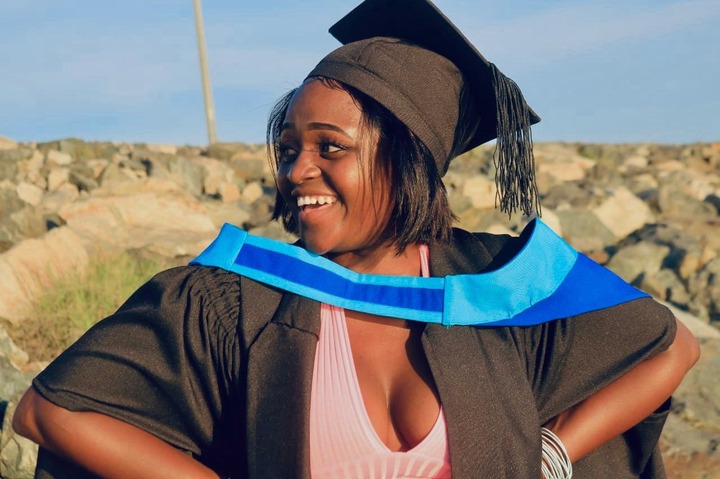 She plans on starting and owning a beauty bar which will also specialise not just on doing people's hair but offers nail services too. By so doing she believes she will not be solely enriching herself but other people as she will seek to create employment opportunities for them."I would like to aslo create employment for other young girls out there who also have passion in hairdressing".Running a business always comes with challenges", Rivonia explains."The worst challenges I come across are when people book for spots and never pitch, it causes me to loose potential clients as I would be booked for that particular day only for the client to not pitch up, it's frustrating, Sometimes others do not wash their hair when they come which is unhealthy and unfair to me". Irrespective of the challenges she faced daily she kept on going and we are proud to say to you that today Rivonia Khosa is a graduate, she studied BSc in Biochemistry and Biology from the University of Venda, black child if Rivonia could do it then you possibly can too.
Content created and supplied by: YoungMindz (via Opera News )