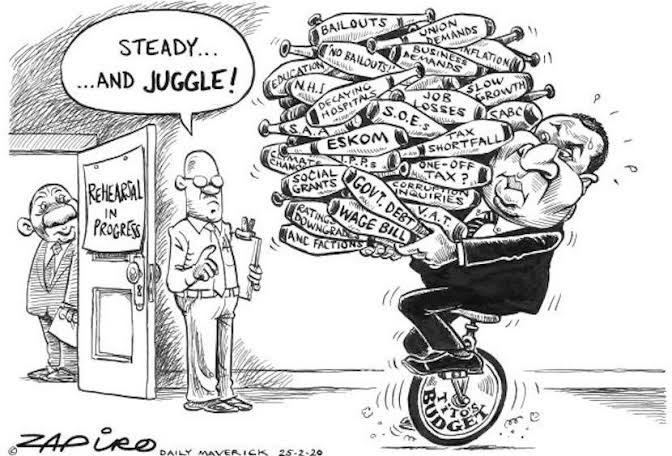 In this week's budget speech, Finance minister Tito Mboweni stuck to his hard line on the salaries of public servants proposing that he called moderate adjustment to wage increase, but blew the inflation rate. Labour writer and commentator Terry Bell speaks to eNCA reporter Geremy Maggs.
This was expected because Tito Mboweni never budged to what we call neo-liberal-paradigm, none the less that's where he is.
The problem is we keep looking at the public sector wage bill. Instead of looking at the at government expenditure overall.
For an example how much is lost to corruption, to gross mismanagement mistakes on state owned enterprises. Twenty eight thousand managers are within the general public sector who are paid more than two million a year.
And then we have a shortage of nurses for an example, they are not highly paid, we have doctors, cleaners. People who do the hard work are not the ones who are highly paid.
We as South America we have the most expensive cabinet in the world, and most certainly the largest which consists of 63 members
Geremy Maggs filed this report Courtesy of #Dstv403
Content created and supplied by: Sim_P_D (via Opera News )