I have few trucks running a certain route under a broker. After salaries, fuel, payments etc there is very little left. If you have a breakdown and damage your month is gone.
Admin I ask you to please post why are companies not willing to give us small to medium guys direct contracts but they willing to give a transport broker who has no trucks and some of them new to the game are being given contracts.
Why admin is a broker favoured above a transporter for a contract, a man who has nothing to lose given the work but we putting in our blood , sweat and tears we have no right to be given direct contracts.. we working for peanuts under certain brokers.
It is easy to say park the trucks and not work for that Rate but we have drivers to pay who have families to feed. we have debtors to pay. we have banks to pay for finance.
How can a guy who knows nothing about trucks be handed a coal contract looking for so many trucks to do loads but he has no idea of the time waiting and never did transport in his life get a contract.
How can a so called broker be given a contract and he tells you it's 80km round trip in a day you can do at least 10 loads in a 12 hour period, but he has no idea the hours we need to wait in the queue to off load and re load.
Why are people with no trucks given loads to sub out but we with the trucks have to go and work under them without getting direct work.
Brokers have access to many smaller transport businesses who may have one truck, or maybe two or three. The client may require the services of at least ten trucks, and that's why the broker gets the contract. Because a smaller transport company would not be able to handle the volumes. It sucks, but that's the reason.
The only issue I've had is the lies about oh its in Idutywa there's a forklift available then its actually 40 km of unpassable gravel and u have to convince people to off load short by hand if the truck isn't damaged u loose a whole day offloading so u loose another load.
There does not seem to be any regulation or body for brokers that limits the cut they take of the load, I mean what's fair 80% for for broker 20 for transporter or other way around its a difficult situation its a tough game to be a transport company owner id rather drive than have those headaches driver is enough headaches.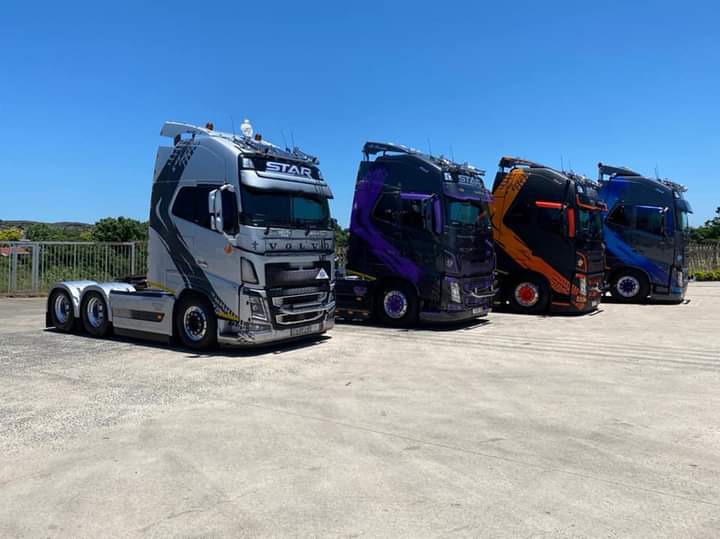 I'm a broker and I fully agree a lot of brokers are motivated by greed with absolutely no knowledge of the costs involved when it comes to running a truck
They should do all the necessary calculations to ensure that the CPK will be favourable to the transporter and always issue loads according to the transporters CPK requirements
They should ensure that payment guarantees are in place before accepting loads, because the transporters should have that assurance that they'll get paid for the hard work they put in
Yes a lot of brokers have zero consideration for the costs involved in running a truck and it makes it difficult for us the brokers who care about the transporter to operate in this industry.
https://www.facebook.com/265615323578878/posts/2098217086985350/?sfnsn=scwspmo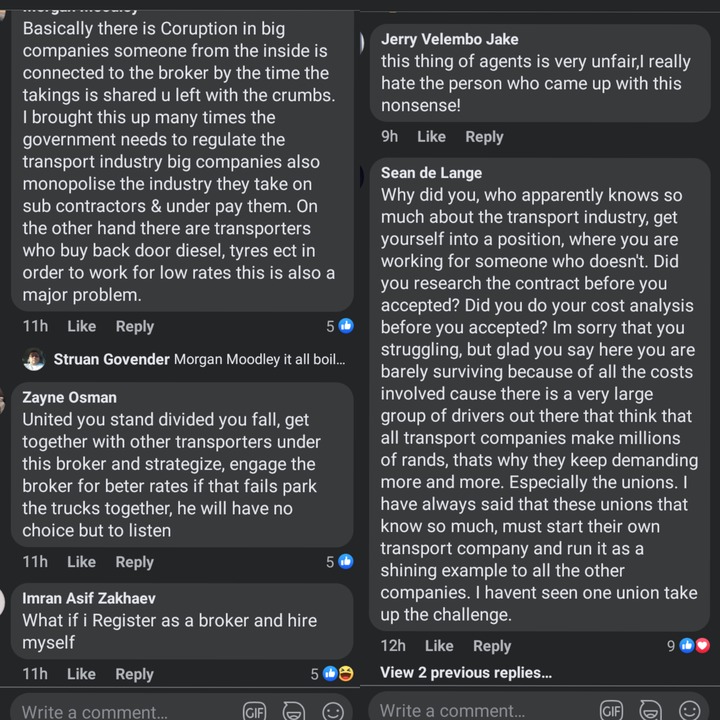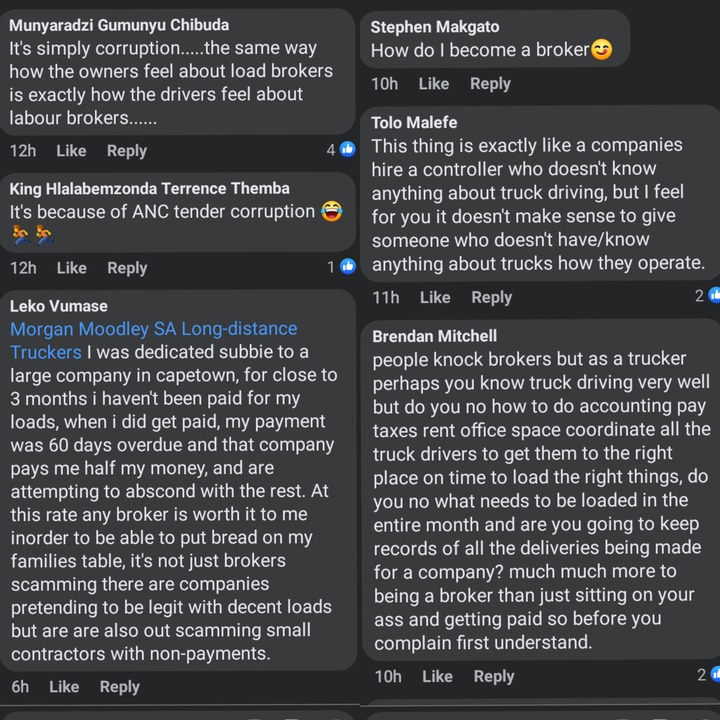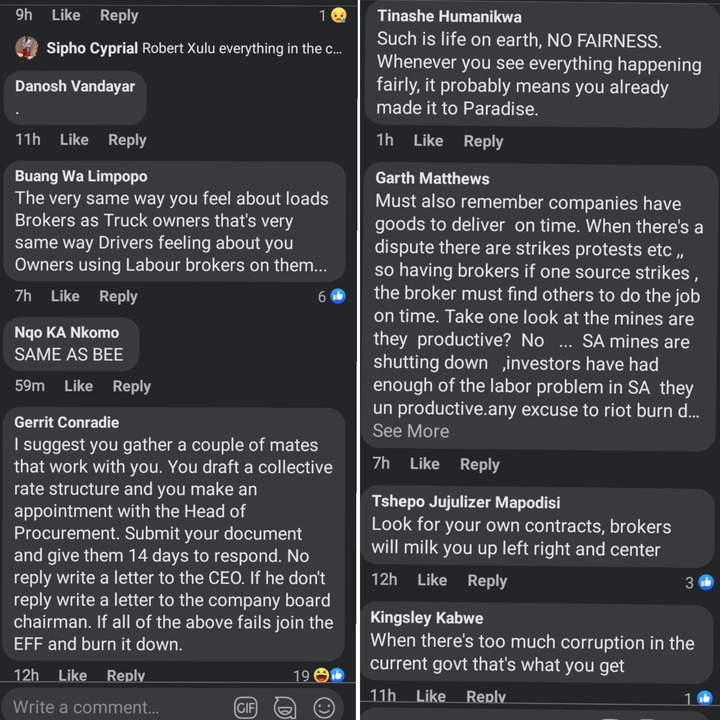 Content created and supplied by: Newcaster (via Opera News )