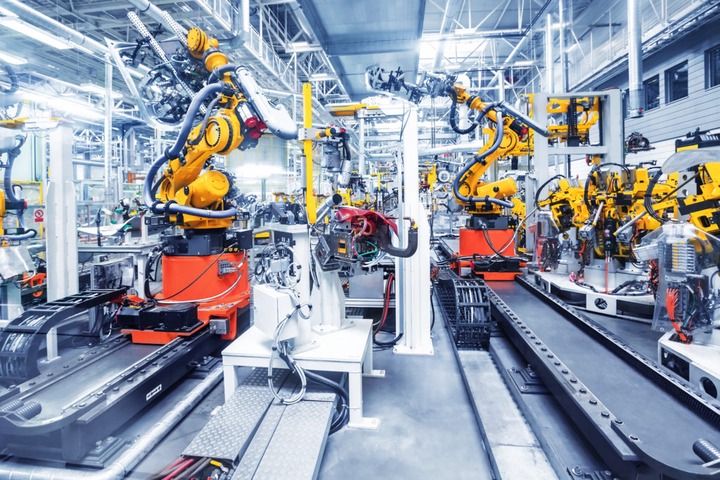 In the earlier part of the 20th century, manufacturing became a capital-intensive activity. A rigid mode of mass production replaced mostly small batch and make-to-order fabrication of products. A turning point was the 1920s.
With increased household incomes in North America and Europe came large-scale production of household appliances and motor vehicles.
These products steadily increased in complexity, thus requiring design standardization on the one hand and labor specialization on the other.
Product complexity combined with manufacturing inflexibility led to long product life cycles (up to 5 to 7 years, as opposed to as low as 6 months to 1 year in today's communication and computation industries), thus slowing down the introduction of innovative products.
In the post–World War II (WWII) era we saw a second boom in the manufacturing industries in Western Europe, the U.S.A., and Japan, with many domestic companies competing for their respective market shares.
In the early 1950s, most of these countries imposed heavy tariffs on imports in order to protect local companies. Some national governments went a step further by either acquiring large equities in numerous strategic companies or providing them with substantial subsidies.
Today, however, we witness the fall of many of these domestic barriers and the emergence of multinational companies attempting to gain international competitive advantage via distributed design and manufacturing across a number of countries (sometimes several continents), though it is important to note that most such successful companies are normally those that encountered and survived intense domestic competition, such as Toyota, General Motors, Northern Telecom (Nortel), Sony, and Siemens.
Rapid expansion of foreign investment opportunities continue to require these companies to be innovative and maintain a competitive edge via a highly productive manufacturing base. In the absence of continuous improvement, any company can experience a rapid drop ininvestor confidence that may lead to severe market share loss.
Another important current trend is conglomeration via mergers or acquisitions of companies who need to be financially strong and productive in order to be internationally competitive. This trend is in total contrast to the 1970s and 1980s, when large companies (sometimes having a monopoly in a domestic market) broke into smaller companies voluntarily or via government intervention in the name of increased productivity, consumer protection, etc.
A similar trend in political and economic conglomeration is the creation of free-trade commercial zones such as NAFTA (the North American Free Trade Agreement), EEC (the European Economic Community), and APEC (the Asia-Pacific Economic Cooperation). One can thus conclude that the manufacturing company of the future will be multinational, capital as well as knowledge intensive, with a high level of production automation, whose competitiveness will heavily depend on the effective utilization of information technology (IT).
This company will design products in virtual space, manufacture them in a number of countries with the minimum possible (hands-on) labor force, and compete by offering customers as much flexibility as possible in choices. Furthermore, such a company will specialize in a minimal number of products with low life cycles and high variety; mass customization will be the order of the day.
In the above context, computer integrated manufacturing (CIM) must be seen as the utilization of computing and automation technologies across the enterprise (from marketing to design to production) for achieving the most effective and highest quality service of customer needs. CIM is no longer simply a business strategy; it is a required utilization of state-of-the-art technology (software and hardware) for maintaining a competitive edge.
Content created and supplied by: Dr.ClementSibanda (via Opera News )