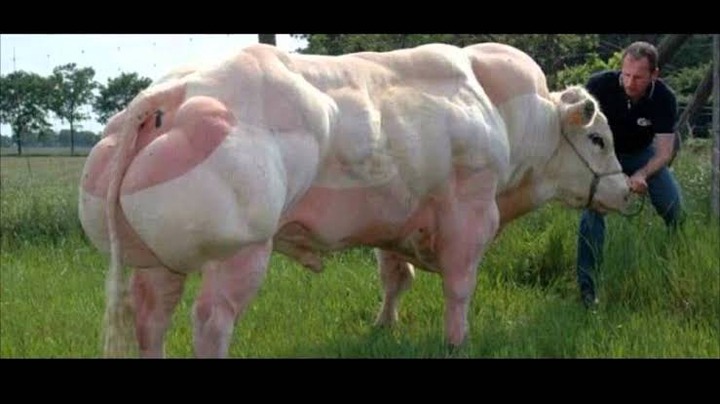 These cows are beef cattle from Belgium and they are called the "the Belgian blue bulls". The name came from their typically blue-grey mottled hair colour; even though some can either be white or black.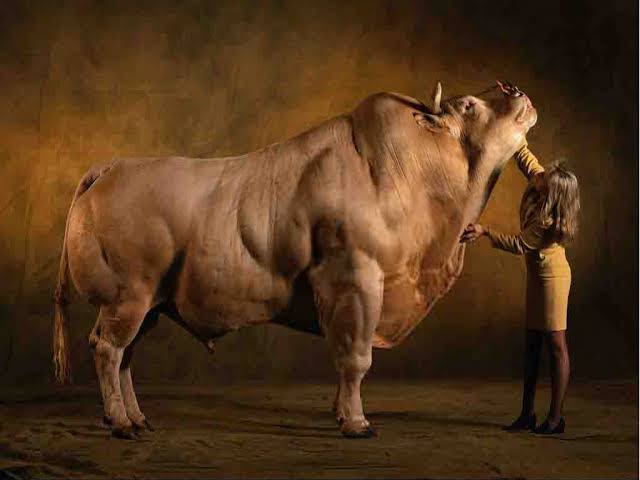 These bulls are unusually lean with vascularity that enables its muscles to pierces through their coats. This is because of a mutation in the myostatin gene which inhibits the growth of muscles so they don't grow too large. So since in these bulls the mysostatin doesn't function properly, the bulls become overly lean, as the growth of their muscle fibers is accelerated tremendously.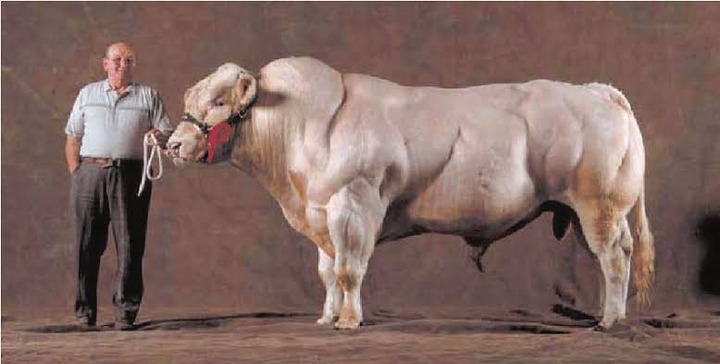 Since this gene mustation is inborn, their calves are born with two times the muscle fibres than the normal average calf, making these calves weigh even more. They have the same bone density as normal cows, just that they have 20% more meat that's leaner... the problem with this however, is that these bulls produce a less tender meat and they require a more concentrated protein based diet instead of fibre, to compensate for their huge mass.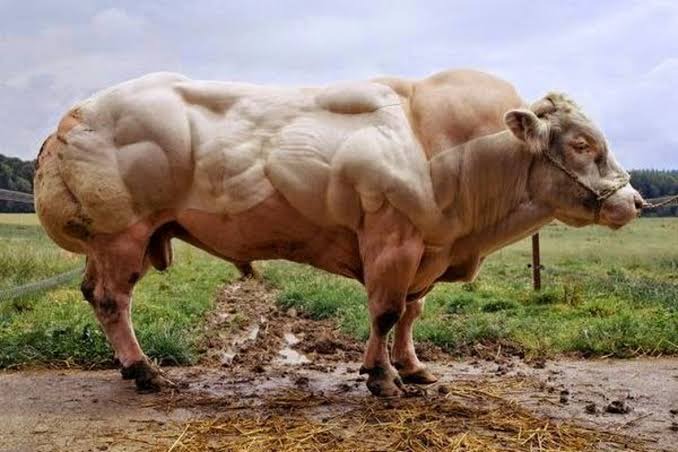 The Belgian blue resulted from a cross between local Belgium cows with a Shorthorn cattle from the UK. They were initially bred for milk production but in later years they were bred into beef cattle through the process of artificial inseminaton by a professor  named Hanset.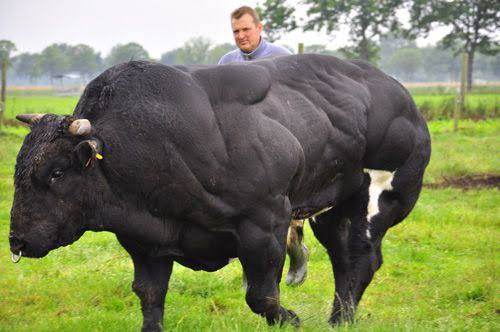 These cows can undergo dystocia (a complex labour) because the calf is born bigger while the mother's birth canal remains small, so the calves are usually born through the C-section. These bulls are born with weaker sperm counts compared to the average bulls.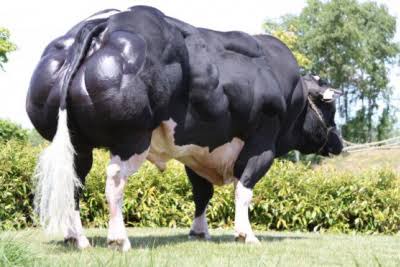 These bulls need to be raised by more knowledgeable and skilled farmers because raising them requires a lot of money and knowledge. Otherwise they are very profitable when sold, as they provide lean meat that is without fat.
Content created and supplied by: HolisticEye (via Opera News )