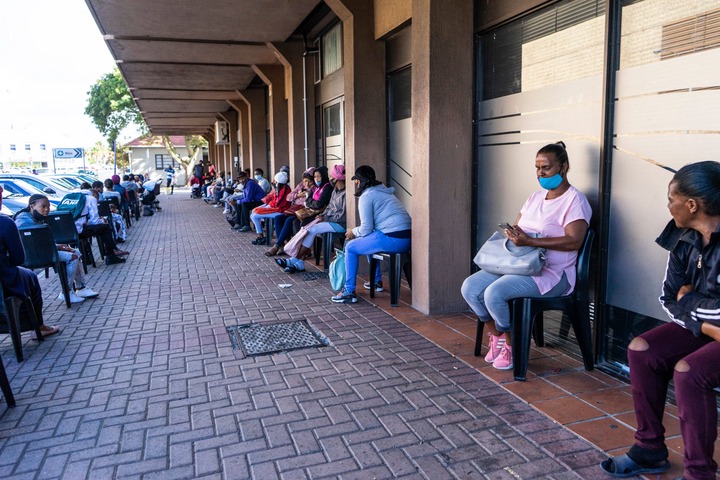 The South African Social Security Agency SASSA has began issuing out payouts to beneficiaries this week.
It was however noted that there is one thing that the beneficiaries of the grant always seem to forget and this has led to things not going smoothly.
A message was shared on social media platforms by SASSA on the 4th of March 2021 which was just a reminder of how the beneficiaries should conduct themselves as they go to make withdrawals of their grants.
The message read, "with this week being the start of the payments for social grants, we remind our clients that there is no need to withdraw their money on the first day of payments."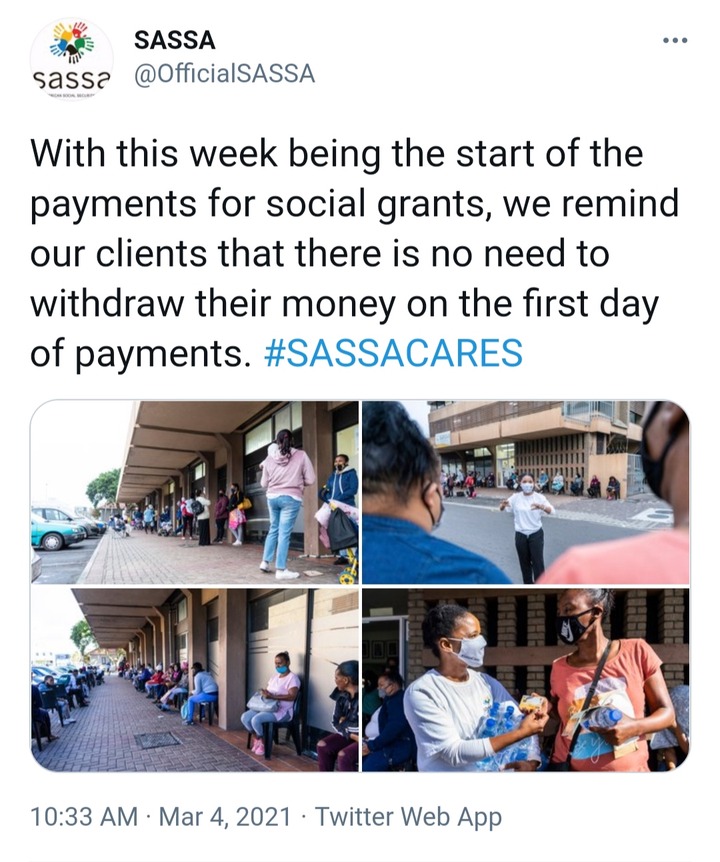 SASSA was informing it's beneficiaries that once the money gets into their respective bank accounts, no one will take it away from them.
Many people seem to have the fear of having their money in bank accounts as they feel that the money may be recalled anytime.
It was a necessary reminder as beneficiaries tend to stampede at collection points of their grants once they get the message from SASSA.
This goes against the concept of social distancing which is meant to minimise the spread of the coronavirus pandemic.
Crowds at SASSA offices and post office are seen as potential hotspots for the spread of the coronavirus.
It is yet to be seen whether if the beneficiaries will be able to be practical with the plea as some may find it hard to let their money go for days being held in bank accounts.
There were however a lot of unanswered questions which began flowing on the SASSA website when the update was given.
Beneficiaries allege that SASSA takes too long to reply to queries and some are having problems with their grants getting approved.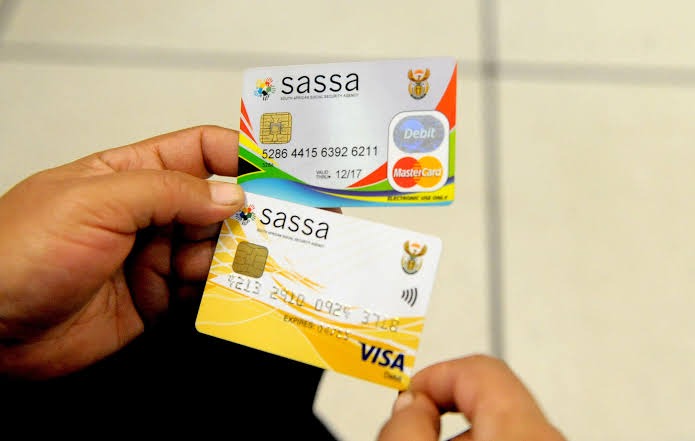 An improvement is greatly needed from SASSA when it comes to addressing complaints as many questions are left hanging which have not yet been addressed.
Content created and supplied by: AfricanChannelNews (via Opera News )