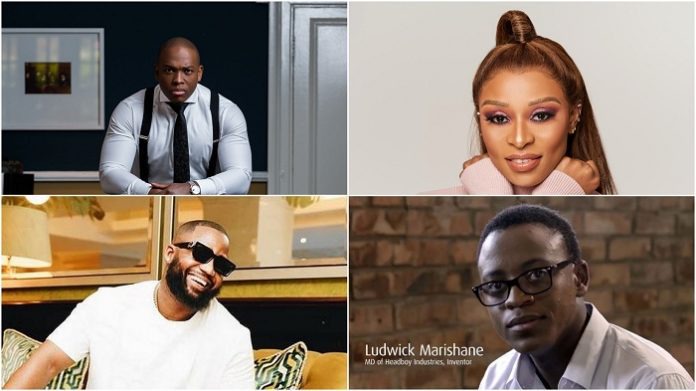 South Africa"/>
The internet and technology have helped close the wealth gap in the 21st century. Young people now have the chance to join the millionaires league and become wealthy. The youngest millionaires in South Africa today are creative, hardworking, and dedicated.
Young, wealthy South African millionaires are driven. Their success teaches kids that dreams are real. They're also early-starting entrepreneurs.
List of The Youngest South African Millionaires


Net Worth: $36.4 Million
Age: 37 years old
Industry: Investment
Other Sources of Wealth: Author, Speaker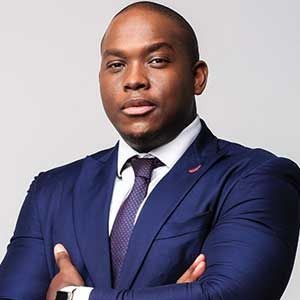 Vusi Thembekwayo's career is changing. He's a business mogul, leadership genius, and global speaker. Vusi's career accomplishments earned him the nickname disruptor. At 25, he ran an R400m division in an R17bn multinational. He's considered one of South Africa's and Africa's most disruptive venture capitalists. He was one of South Africa's youngest listed company directors and now serves on several boards across the continent.
Vusi is now CEO of an African boutique investment and advisory firm. His firm pushes large and medium-sized businesses in a much-needed, painful, but profitable new direction.
The young entrepreneur has been on Forbes and Inc500.
Vusi is a professional speaker who has visited New York, San Francisco, London, Paris, Nairobi, Guernsey, Lagos, Jersey, Rio de Janeiro, Dar es Salaam, Sao Paulo, Buenos Aires, Colombo, and Kampala. He charges R100k per event and performs 100+ times a year. This boosted his wealth. He's written best-sellers. His first book, 'The Magna Carta of Exponentiality,' took 8 years to write and sold 6,000 copies in one day in Barcelona, Spain. "Vusi Lessons from the Black Dragon" is among the fastest-selling books in South Africa. Vusi's business acumen in strategy, sales, and leadership has changed businesses worldwide.
2. Ludwick Marishane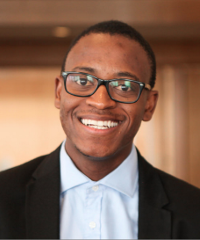 image source
Net Worth: $10-50 Million
Age: 32 years old
Industry: Personal Hygiene Production
Other Sources of Wealth: Speaker
Young business scientist and inventor Ludwick Marishane is accomplished. He is the Managing Director of Headboy, best known for their DryBath product. He invented DryBath, a biodegradable, odorless gel that cleans the body without water, in high school and wrote a business plan for it in college. Ludwick earned a business degree from Cape Town University. In college, he was voted best student entrepreneur. In the same year, Google named him one of the 12 brightest young minds.
Ludwick's business success after graduation has helped him become one of South Africa's youngest millionaires.
In 2017, he joined WEF's Global Shapers Johannesburg Hub. He was Treasury and Hub-Curator. Ludwick wants to change the world and co-founded an ed-tech company to halve university dropout rates in 10 years. TIME's 30 People Under 30 Changing the World and Forbes Africa's Top 30 under 30 Young African Entrepreneurs are among his honors.
Asides from business, Ludwick has taken to speaking. He was the only African (and also the youngest) to address the 1500-person audience at the Accenture Innovation Conference in 2015. His skills have enabled him to engage both corporate & academic audiences. Some of his clients include Standard Bank, GIBS, Nandos, UCT-GSB, Absa, Discovery, Primedia, Momentum, VWSA, Accenture, Sanlam, amongst others.
3. Adii Pienaar
Net Worth: $5 Million
Age: 35 years old
Industry: Software Engineering, E-commerce
Other Sources of Wealth: Author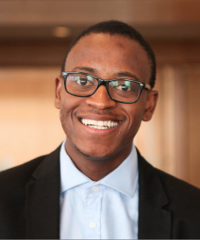 Conversio's founder is Adii Pienaar. Before Conversio, he co-founded WooThemes/WooCommerce, where he learned about e-commerce software. WooThemes created plug-ins and themes for WordPress, Tumblr, and more. Adii sold Woothemes for $30 million to Automatic.
After Campaign Monitor bought Conversio in August 2019, he's now CM Commerce. He's an impulsive writer who wrote "Life Profitably" Adii is a father, entrepreneur, and writer. With over $5 million, he's one of South Africa's youngest millionaires.
4. Rapelang Rabana
Net Worth: $4 million
Age: 40 years old
Industry: Software and Digital Technology
Other Sources of Wealth: Keynote Speaker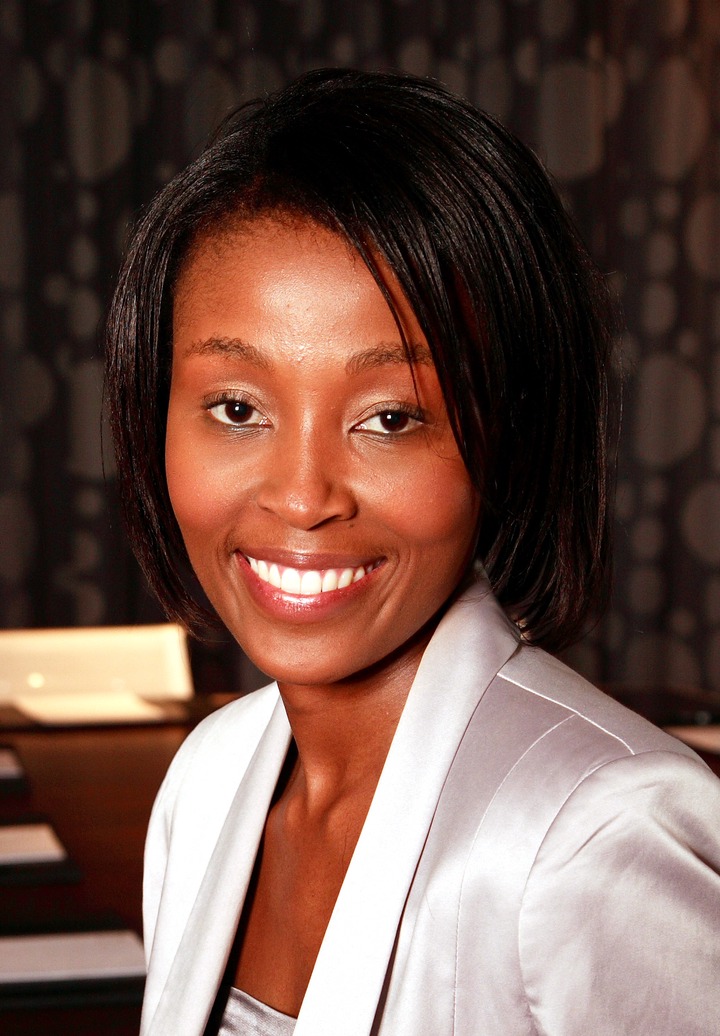 The talented Rapelang Rabana is one of South Africa's youngest millionaires. Since graduating from the University of Cape Town with a degree in business science (computer science) in 2005, she has taken the world and her industry by storm. She spoke at her alma mater's commencement in 2019.
Rabana cofounded Yeigo Communications in 2006 with the VoIP mobile app Yeigo. Hers was South Africa's first free VoIP mobile provider. In 2009, Telfree, a South African next-generation operator, bought a major stake in Yeigo and named her R&D head until 2012.
In 2014, she founded Rekindle Learning, a company that uses digital learning to help people adapt to the changing workplace. Rapelang rejoined BCX and was named Chief Digital Officer in 2017.
Rapelang is a seasoned entrepreneur with multiple business interests. In 2012, she made Oprah Magazine's O Power List; in 2013, Forbes named her one of Africa's 30 under 30 best entrepreneurs; and in 2014, the World Entrepreneurship Forum named her one of the Entrepreneurs of the World. She was a Global Shaper and Young Global Leader of the WEF in 2017.
Rapelang's brilliance has been celebrated abroad in addition to her home country. She attended the Davos World Economic Forum in 2013. She is a UN World Summit Awards juror and ambassador. In 2015, she spoke at Gartner Symposium in Cape Town. She won the Charlotte Mannye Maxeke – Bring Her Up Women's First Award in September 2020.
5. Refiloe Maele Phoolo (Cassper Nyovest)
Net Worth: $3 Million
Age: 31 years old
Industry: Music
Other Sources of Wealth: Record Production, Song Writing, Business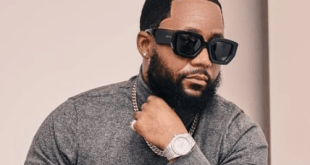 Cassper Nyovest is a young South African musician. The multitalented artist writes, raps, produces, and runs a business. One of South Africa's most successful artists. Born in North West, he dropped out of high school to pursue music. His debut studio album, Tsholofelo (2014), featured hit singles "Doc Shebeleza" and "Gusheshe." In addition to releasing hit songs and winning awards, Cassper Nyovest founded Family Tree Records in 2014.
Cassper is young but street- and business-savvy. His fame and talent have been monetized. He founded Root of Fame under Drip Footwear in 2021. In September 2021, he launched Billiato liquor. After his first sold-out concert, "Fill Up The Dome," in 2015 at Ticketpro Dome in Johannesburg, Nyovest replicated it in stadiums across South Africa and made it an annual event. He performed at Orlando Stadium in 2016, FNB Stadium in 2017, Moses Mabhida Stadium in 2018, and Royal Bafokeng Stadium in 2019.
A large part of Cassper's wealth comes from endorsing brands. Ciroc is one of his biggest endorsement deals so far. In 2015, he endorsed an MTN and AG Mobile smartphone partly designed and inspired by him. Cassper's endorsement deals include KFC SA, Shoprite, Samsung SA, Castle Lite, Nike SA, and Coca-Cola. Cassper's net worth may be higher than $3 million, according to some sources. With all the entertainment businesses he's involved in, it's no wonder he wears designer clothes and luxuries.us vehicles.
6. Sandile Shezi
Net Worth: $2.3 Million
Age: 29 years old
Industry: Foreign Exchange Market
Other Sources of Wealth: Speaker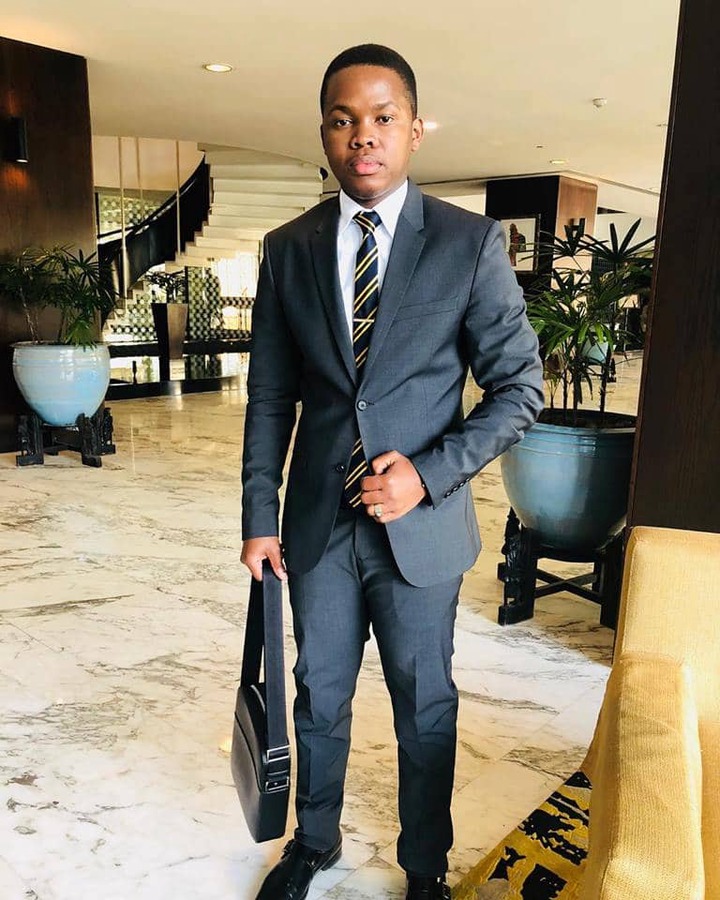 Sandile Shezi had a hard childhood. Before he was a teenager, he picked up forex trading tips here and there. He sold muffins at school to trade forex. Despite dropping out of school in his third year to focus on forex trading, he later earned a National Diploma in Public Relations and Applied Communications from Durban University of Technology.
Sandile is the youngest self-made millionaire in South Africa, having become one at age 23. He traded his tuition. The big gamble paid off. Sandile is the Group CEO of the Rivoltare Group and one of South Africa's top Forex millionaires. His group owns stock, crypto-currency, real estate, and financial market portfolios.
Despite his own trajectory, Sandile discourages young ones from following in his footsteps as he claims that the market is very volatile and one needs to learn first before you do away with the 'L' and 'earn'. His company teaches and trains the youth how to trade safely. He also trains people how to trade forex or stock and charges anything from R1,999 for basic to R3,999 for pro on his platform called iTradeFXLive. Sandile has shown that with dedication, one can rise from the lowest to the highest point. He is a broker, teacher, and definitely a millionaire.
7. Ntombezinhle Jiyane (DJ Zinhle)
Net Worth: $1.49 Million
Age: 38 years old
Industry: Music, Entertainment
Other Sources of Wealth: Music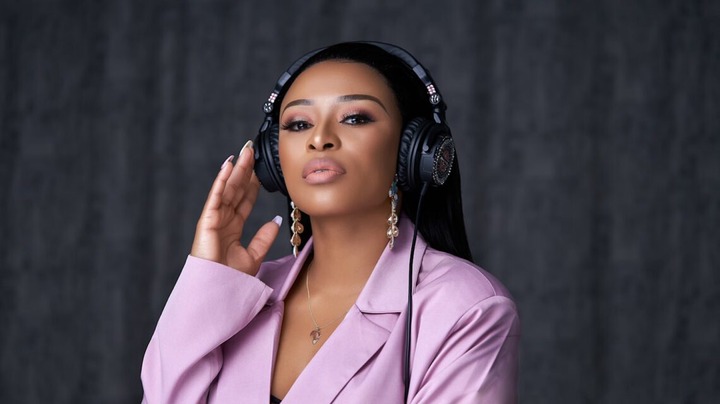 DJ Zinhle chose a male-dominated profession and shattered records. Zinhle grew up wanting to be in showbiz. She wanted to be a TV host, not a DJ. Her brother's love for mixing vinyl rubbed off on her, and she became a DJ. In 2004, she became the resident DJ on SABC 1's Jika Majika, a youth dance show.
Since then, Zinhle has built up her name, and many young DJs look up to her. She's played music. "Umlilo" gained 5.1 million streams in 3 months. DJ Zinhle is a young millionaire and a smart businesswoman. She runs Boulevard Nectar Rosé. Bona magazine named her one of South Africa's most influential women. Channel 24 named her the 4th most powerful celebrity in South Africa.
She was Africa's Top Female DJ in 2018 and 2019 and won the Forbes Woman Africa Entertainer Award in 2020. DJ Zinhle's reality show, DJ Zinhle – Unexpected, airs on BET Africa. The talented DJ and smart businesswoman is one of Africa's most celebrated entertainers, and this is BET Africa's fourth female-led local reality show.
8. Bernard Parker
Net Worth: $1.35 Million
Age: 36 years old
Industry: Football
Other Sources of Wealth: N/A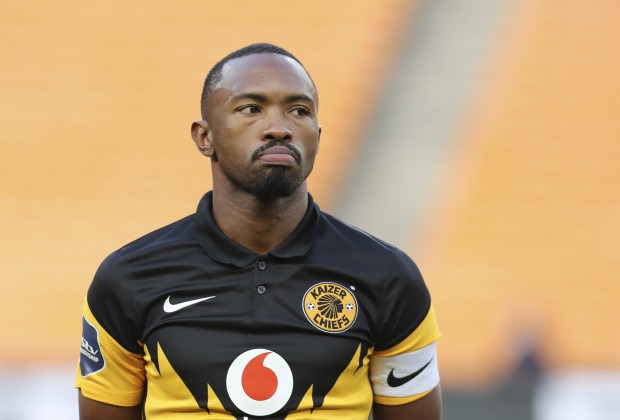 As a kid, Bernard Parker was good at many sports. Swimming and short- and long-distance running were his strengths. He began his professional career with Thanda Royal Zulu. He joined Kaizer Chiefs in 2011 and has made over 200 appearances and scored over 40 goals. In 2013-14, he won the Lesley Manyathela Golden Boot for 10 goals. Golden Boot winner at the African Nations Championship.
Parker has won the Premier Soccer League twice and the MTN 8 and Nedbank Cup. He is one of South Africa's youngest millionaires and the PSL's second-richest player.
9. Duduzane Zuma
Net Worth: $1.12 Million
Age: 40 years old
Industry: Investment, Information Technology
Other Sources of Wealth: Shares in several businesses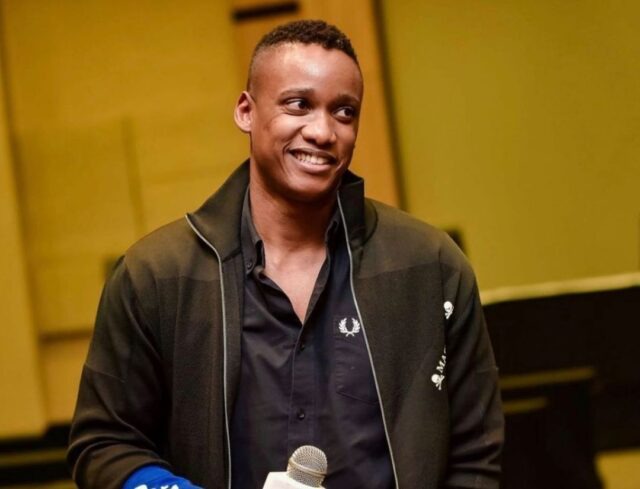 Many might assume Duduzane Zuma's father, former South African president Jacob Zuma, made him a millionaire. Duduzane has been vocal about being an independent man with little family support. He graduated from Pretoria University with an IT degree but couldn't find work. He found a home with the Guptas and rose quickly. The vocal politician has been embroiled in several controversies over the years, but that hasn't dampened his political ambitions. He plans to run for ANC president in 2022 and for president in 2024.
Duduzane is an astute entrepreneur who owns a number of businesses. He is the owner of Mabengela Investments which owns a percentage of the Ayigobi Consortium. He is also the director of Island site Investments and Sahara Computer, which is a telecommunications and ICT firm. He is a non-executive director at JIC Mining Services. His other investments include Karibu Hospitality, Westdawn Investments, Shiva Uranium, Gemini Moon Trading 254, Afripalm Horizons, and Sahara Holding which is owned by the Gupta family.
10. Doug Hoernle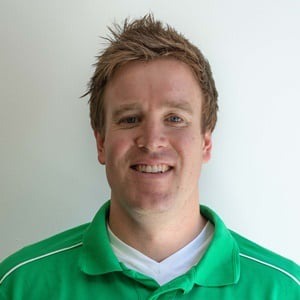 image source
Net Worth: $1 -5 Million
Age: 31 years old
Industry: Education and Technology
Other Sources of Wealth: Speaker
Doug Hoernle, 16, started his first business. High school charity and entrepreneurship earned him an Allan Gray Fellowship. He graduated with honors in Finance from Cape Town University. During college, he tutored matrix students and later founded an online tutoring company. His platform tutors 500,000 students.
Doug has spent over a decade building education technology businesses. He's also the founder and CEO of Karri Payments, a mobile payment/collection app. It stores money for school expenses. Karri and Nedbank launched a SA school payment and collection business. Forbes, Fast Company, and other publications have highlighted his achievements. He's spoken at conferences and universities in Africa, Dubai, Israel, the US, and Singapore on education, entrepreneurship, and technology.
Doug doesn't plan to slow down despite his $1 to $5 million net worth. He's building a craft gin distillery in Cape Town and pursuing other tech and non-tech opportunities.
South Africa's Young Millionaires Are Resilient
No longer do you need money to be successful. Many of the younger generation have shown that with hard work, resilience, and dedication, anyone can become a millionaire. As a middle-income emerging market with abundant natural resources, South Africa's economy has given many young people the chance to thrive. Financial, energy, legal, transport, and communications sectors are developed. South Africa's stock exchange is one of the world's top 20.
Recent growth in the ICT sector has led to many young people becoming millionaires, as ICT and the internet are their forte. This list of South Africa's youngest millionaires isn't limited to one field, so this generation must be learning
from the mistakes of the older generation. Poverty can be a driving force for anyone to succeed in life, and these young people deserve praise for not only becoming millionaires but also investing wisely and maintaining their status in an age when they are tempted to live "large" and brag on social media.
Recap Of The Youngest Millionaires In South Africa
 Vusi Thembekwayo – $36.4 Million
Ludwick Marishane – $10-50 Million
Adii Pienaar – $5 Million
Rapelang Rabana – $4Million
Refiloe Maele Phoolo aka Cassper Nyovest – $3 Million
Sandile Shezi – $2.3 Million
Ntombezinhle Jiyane aka DJ Zinhle – $1.49 Million
Bernard Parker – $1.35 Million
Duduzane Zuma – $1. 12 Million
Doug Hoernle – $1 -5 Million
Source: https://answersafrica.com/these-are-the-10-youngest-millionaires-in-south-africa-right-now.html
Content created and supplied by: josethewriter (via Opera News )
Opera News is a free to use platform and the views and opinions expressed herein are solely those of the author and do not represent, reflect or express the views of Opera News. Any/all written content and images displayed are provided by the blogger/author, appear herein as submitted by the blogger/author and are unedited by Opera News. Opera News does not consent to nor does it condone the posting of any content that violates the rights (including the copyrights) of any third party, nor content that may malign, inter alia, any religion, ethnic group, organization, gender, company, or individual. Opera News furthermore does not condone the use of our platform for the purposes encouraging/endorsing hate speech, violation of human rights and/or utterances of a defamatory nature. If the content contained herein violates any of your rights, including those of copyright, and/or violates any the above mentioned factors, you are requested to immediately notify us using via the following email address operanews-external(at)opera.com and/or report the article using the available reporting functionality built into our Platform See More