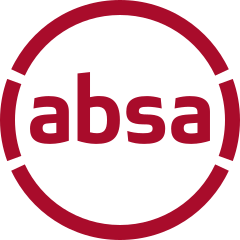 Amalgamated Banks of South Africa abrraviated as ABSA is a South African biggest financial services group. The bank offers many services including personal and business banking, credit cards, corporate and investment banking, wealth and investment management.
In 1980-1990s banks from other countries have been coming to serve services in South Africa. These banks practically took the business and clients of local banks, that got local banks to come come up with a plan to stay in competition with the foreign banks.
So the local banks of South Africa found a way to stay in competition. The banks decided to come together and merge business. They came together and made a bank we know together (ABSA). Hence the the Amalgamated meaning joined.
ABSA has been going since it was formed, even today the bank is still operating and owned by the best CEO in the company. ABSA will be in business for years to come
Content created and supplied by: User_Thando (via Opera News )