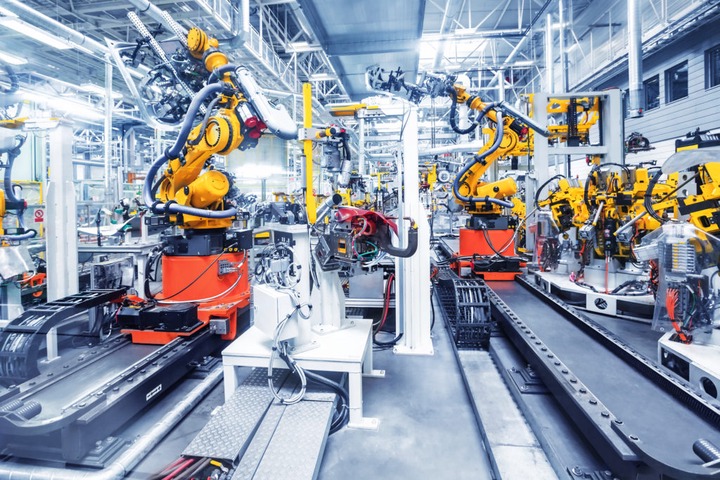 It has been said many times, especially during the early 1980s, that a nation can prosper without a manufacturing base and survive solely on its service industry.
Fortunately, this opinion was soundly rejected during the 1990s, and manufacturing once again enjoys the close attention of engineers, managers, and academics.
It is now agreed that an enterprise must have a competitive manufacturing strategy, setting a clear vision for the company and a set of achievable objectives.
A manufacturing strategy must deal with a variety of issues from operational to tactical to strategic levels. These include decisions on the level of vertical integration, facilities and capacity, technology and workforce, and of course organizational structure.
The successful (multinational) manufacturing enterprise of today is normally divided into a number of business units for effective and streamlined decision making for the successful launch of products and their production management as they reach maturity and eventually the end of life.
A business unit is expected continually and semi-independently to make decisions on marketing and sales, research and development, procurement, manufacturing and support, and financial matters.
Naturally, a manufacturing strategy must be robust and evolve concurrently with the product.
As the history of manufacturing shows us, companies will have to make difficult decisions during their lives (which can be as short as a few years if managed unsuccessfully) in regard to remaining competitive via marketing efforts or innovative designs.
As one would expect, innovation requires investment (time and capital): it is risky, and return on investment can span several years.
Thus the majority of products introduced into the market are only marginally different from their competitors and rarely survive beyond an initial period.
No manufacturing enterprise can afford the ultra flexibility continually to introduce new and innovative products into the marketplace. Most, instead, only devote limited resources to risky endeavors.
A successful manufacturing company must strike a balance between design innovation and process innovation. The enterprise must maintain a niche and a dominant product line, in which incremental improvements must be compatible with existing manufacturing capability, i.e., fit within the operational flexibility of the plant.
It is expected that a portion of profits and cost reductions achieved via process innovations on mature product lines today will be invested in the R&D of the innovative product of tomorrow.
One must remember that these innovative products of the future can achieve up to 50 to 70% market-share penetration within a short period from their introduction.
Content created and supplied by: ClementLifestyle (via Opera News )