Yesterday, President brought good news to his citizens during his address and explained that although the country will remain on the adjusted level 3 lockdown, some restrictions will be eased.
One of those restrictions included the alcohol ban and this brought so much joy to a lot of thirsty South Africans.
Whilst people were warning others not to drink and drive because they do not want to experience yet another alcohol ban, others were already involved in a far.
Sure thing, such is expected from intoxicated people who could be fighting for a bottle of beer or even men fighting for a woman, but what happened today at Tops Liquor store left many speechless.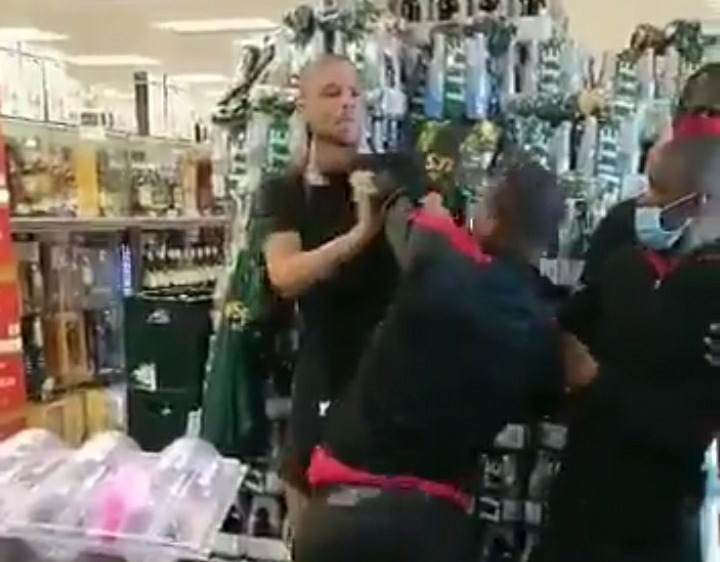 A video of a Tops employee and a white customer has gone viral. In the video, the two are captured throwing fists at each other, right on the first day of the ban being lifted.
Watch the video here:
https://twitter.com/vuyiswamb/status/1356629386208894978?s=19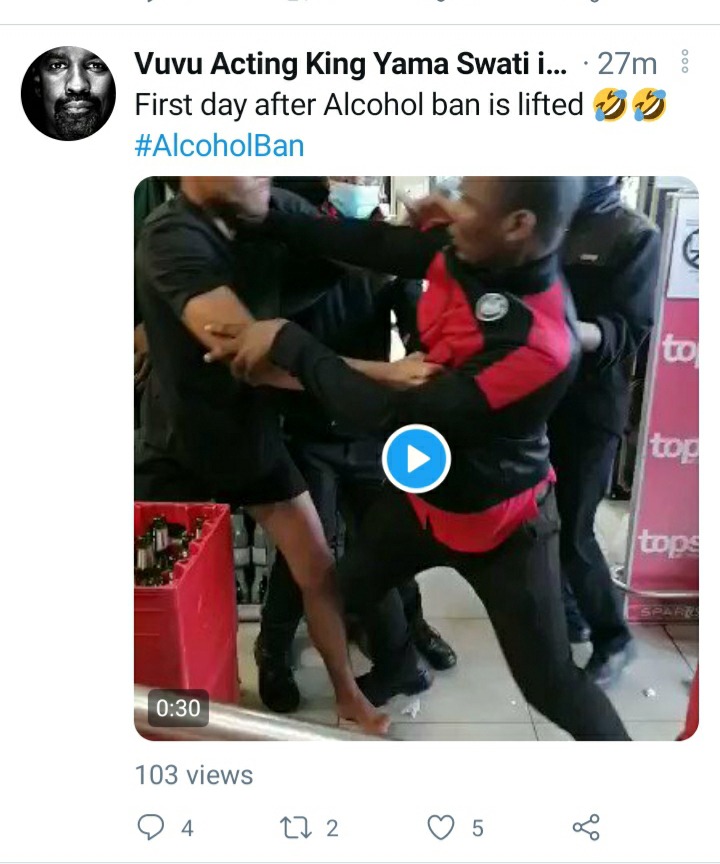 It is not clear what caused the fight. One of the employees can be heard asking him what is happening but he was so angry and did not respond.
His employees can be heard in the background warning their staff member that he would break alcohol bottles, but he was so angry that tge fight continued and he dropped the customer right on the floor whilst punching him.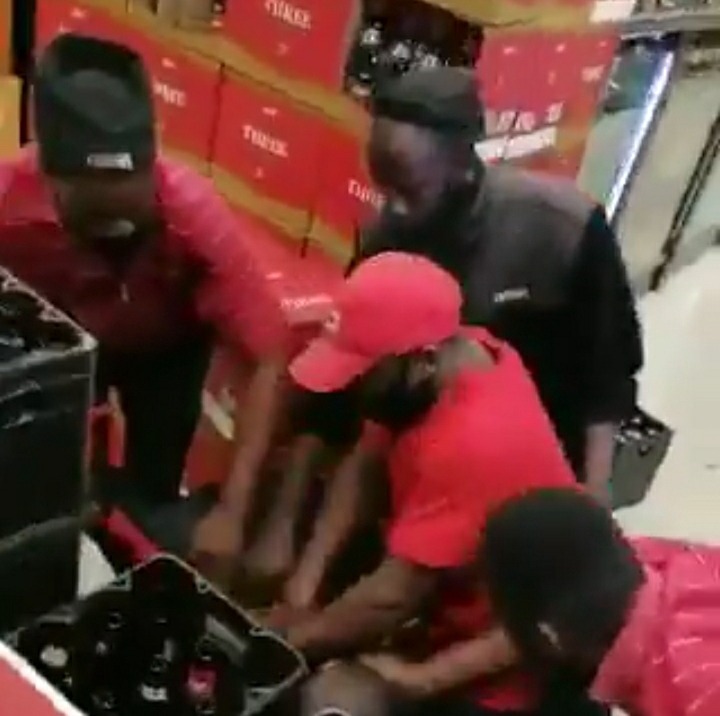 After seeing the video, Mzansi laughed at the amountvof violence that was brought by alcohol.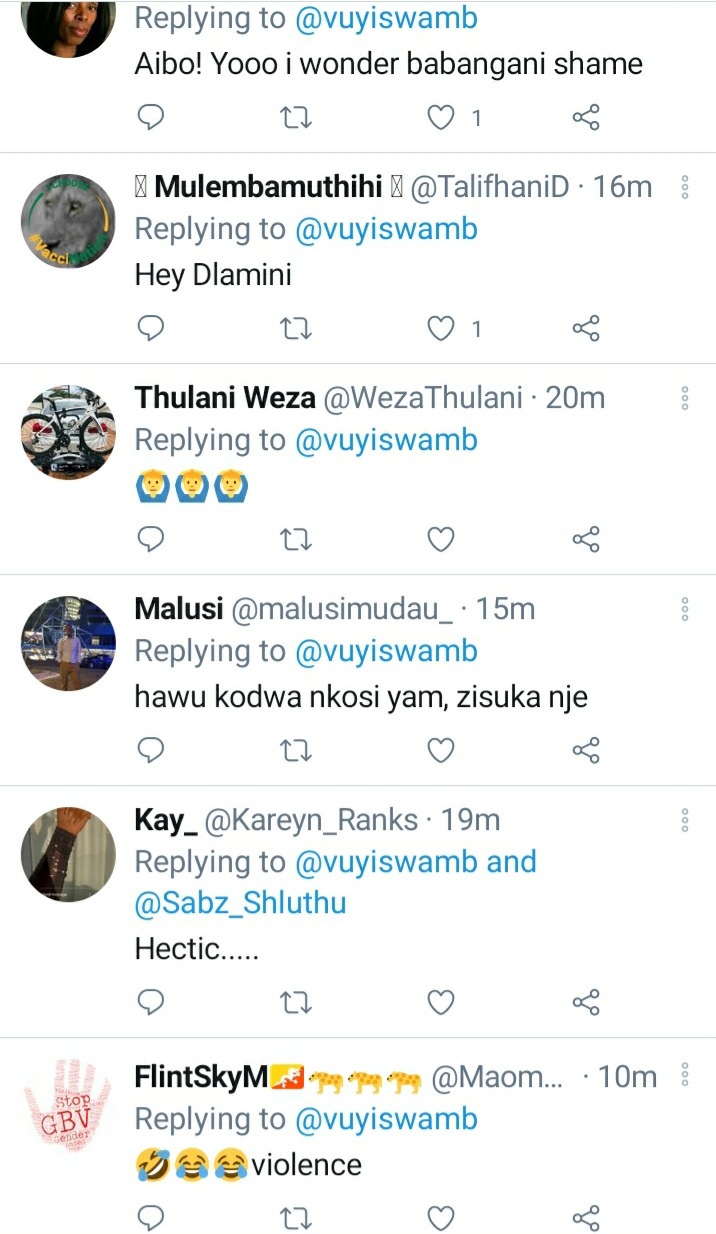 Content created and supplied by: Sasatjie (via Opera News )