Some do but the pig is most popular. The Balinese do not have a practice of revering cows which begs the question - did Hinduism arrive in Indonesia before the rise of the cow-cult in India.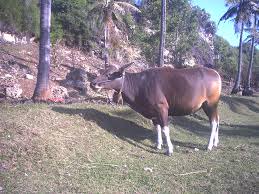 The Bali cattle also known as Balinese cattle are a domesticated form of the Javan banteng. Bali cattle were an important source of meat and were used for plowing. Bali cattle are a domestic subspecies originated in Indonesia.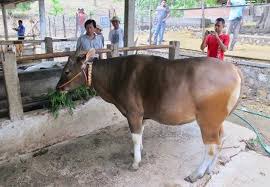 Unlike the Hindus of India, the Hindu Balinese don't consider cattle as sacred. Their bones are carved into intricate horse, frog and rose pendants for sale to tourists. Bali cows are mostly bred for their meat, and then exported to other islands.
We are much grateful to you for following us. Alufelwi Farm will always be here to engage with you at all times; do not be hesitant to get in touch with us. Please leave your comments, compliments and suggestions on how we can improve our content to you.
Content created and supplied by: AlufelwiFarm (via Opera News )