2020 was a year with a lot of troubles, problems, financial struggles. Coronavirus exposes us to the problem we refused to confront before. The gap between the rich and poor has been exposed and this situation has taught people to become creative in ways of making money.
I will look at 3 easy ways of making money which you can start today and start your way into your financial freedom.
Digital Product
Digital products can be anything that can be downloaded online, It can be music, videos, courses, or books. This type of business does not require you to manage it on daily basis but it can returns to you 24 hours a day. The trick is figuring out what makes for a good digital product. What is useful enough that people are willing to pay to download it?
Start a charitable business
Starting an (NGO ) non-profit organization isn't the only path you can take to help fund a better world. The Give & Grow Shopify app makes it easy to partner with charitable organizations and incorporate your mission into your business. You can set it up to donate a specific amount or a percentage of sales, or ask your customers to add a donation at checkout.
Consulting business
Selling your skills can be another way for you to make extra money through remote work. This can be extremely profitable as companies are will to pay per hour at the negotiated rate.
So have you found more creative ways of making money? If yes. Please share with us.
Source: https://www.businessnewsdaily.com/2747-great-business-ideas.html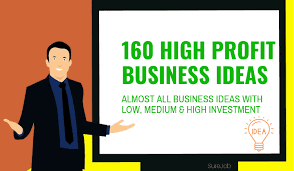 Content created and supplied by: Mayiselak (via Opera News )