Incredible inheritances
Over the pandemic, the world's wealth has surged and there are now an incredible 2,755 billionaires across the globe. While many members of the 10-figure club fought their way to the top through long hours and hard work, plenty of others became billionaires just through the fortune of birth. Read on to discover notable examples of people who inherited unbelievable fortunes.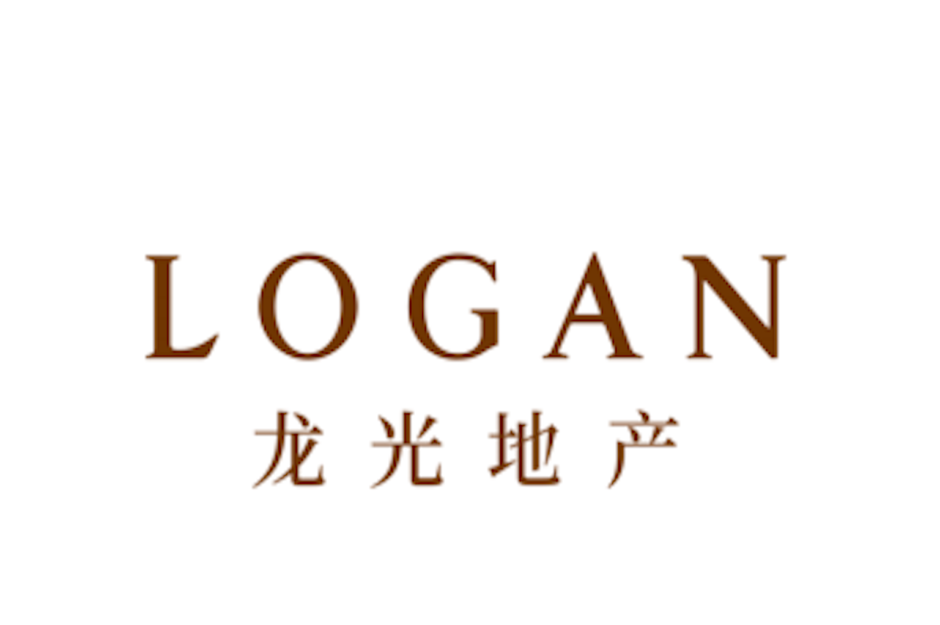 Perenna Kei, net worth: $1.3 billion (£842 million)
Perenna Kei took the title of the world's youngest billionaire in 2014 when she took over an 85% stake in her father's company Logan Property aged just 24. The Hong Kong businesswoman had a reported net worth of $1.3 billion (£842m) according to Forbes, while her liquid assets were worth an estimated $6.5 million (£4.2m). The majority stake has since gone back to Perenna's father Ji Haipeng through a family trust, and it's believed the original transfer was carried out for tax purposes. Perenna may be waiting in the wings for now, but it's clear that the secretive billionaire, who is rarely seen in public, will inherit quite the fortune when the time is right.
Kjeld Kirk Kristiansen, net worth: $8.6 billion (£6.3bn)
LEGO started as a wooden toy company thought up by the grandfather of Kjeld Kirk Kristiansen (pictured left). Kjeld Kirk has now retired from the toy brick company that made his family exceptionally wealthy and he now evenly splits a 75% stake in the business with his three children. He also holds a stake in Merlin Entertainment and is believed to be worth $8.6 billion (£6.3bn).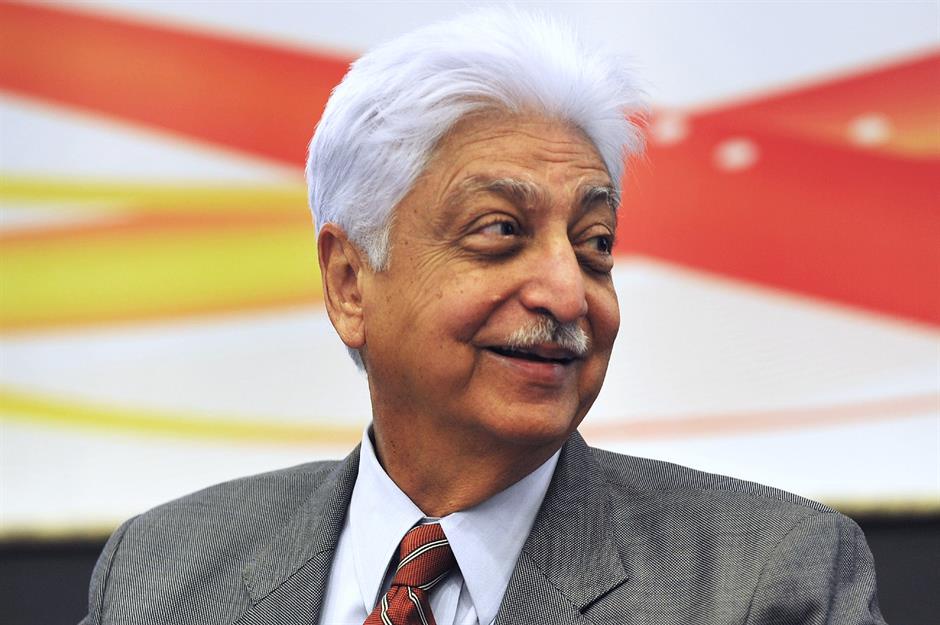 Azim Premji, net worth: $10.5 billion (£7.7bn)
Azim Premji was studying at Stanford University in California, but when his father died he dropped out of college aged 21 to take control of the successful family business Western India Vegetable Products. Premji later renamed the food company WIPRO and expanded its product range into toiletries and later IT. It is now one of the largest technology businesses in India and Premji is said to be worth $10.5 billion (£7.7bn). His son Rishad took over the role of CEO in July 2019.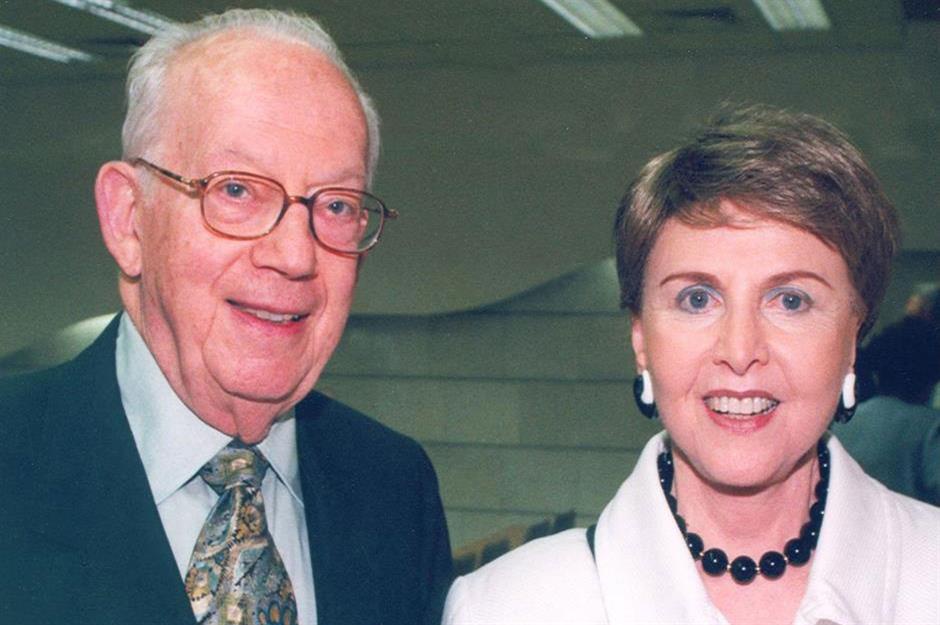 The Sackler heirs, net worth: $10.8 billion (£7.9bn)
Brothers Raymond and Mortimer Sackler bought the company that would become Purdue Pharma in 1952, and in its early years it sold products such as earwax remover and antiseptic. Fast-forward to 1995 and the company launched OxyContin, a best-selling painkiller that has since been held accountable for fuelling America's opioid crisis. While Mortimer and Raymond died in 2010 and 2017 respectively, their heirs still make up one of America's richest families with a collective net worth of around $10.8 billion (£7.9bn), according to Forbes. However, Purdue Pharma was dissolved in 2021, and the Sacklers had to pay $4.5 billion (£3.3bn) in damgages due to OxyContin and the impact it had on millions of Americans' lives. Despite this, they remain one of the richest families in America. 
The Duke of Westminster, net worth: $13.7 billion (£10.1bn)
Hugh Grosvenor adopted the title of Britain's youngest billionaire when his father Gerald Grosvenor died suddenly in 2016 at the age of 64. The younger Grosvenor became the seventh Duke of Westminster and inherited most of his father's fortune, including the Grosvenor Estate, a vast land and property portfolio that covers 300 acres of prime central London land and some of the capital's most prestigious addresses. Combined, that gave 26-year-old Grosvenor assets worth £9 billion ($12.5bn). Half a decade on the duke has an estimated fortune of almost £10.1 billion ($13.7bn), according to the Sunday Times Rich List 2021.
The Dorrance heirs, net worth: $15 billion (£11bn)
The Campbell Soup legacy has given New Jersey's Dorrance family a fortune of approximately $15 billion (£11bn), according to Forbes data from 2020. John T. Dorrance (pictured) invented the globally-recognised condensed soup formula back in 1897, and his heirs have profited ever since. Three Dorrances are currently members of the 10-figure club: Mary Alice Dorrance Malone, who has the biggest share in Campbell Soup Company; Bennett Dorrance, who has a 15% stake in the family business; and John Dorrance III, who has a net worth of $2.6 billion (£1.9bn). Dan Loeb, founder of Third Point Management, who is also a shareholder in the business, attempted to oust 12 members of the Dorrance family from the company's board in 2018, citing the company's poor performance. However, Loeb was unsuccessful, and descendants of the founder remain the company's biggest shareholders. 
Hank and Doug Meijer, net worth: $15.7 billion (£11.6bn)
The Meijer name now fronts more than 240 supercentres across six US states, but it started out as a single Meijer's Grocery store established by Dutch immigrant Hendrik Meijer and his 14-year-old son Frederik in 1934. Frederik's sons Hank and Doug took over the company in 1990 and served as co-CEOs until 2017. This image shows the late matriarch Lena Meijer, Frederick's wife, opening a new store with son Hank to her left. The brothers have generated a joint net worth of $15.7 billion (£11.6bn) from the business empire they inherited.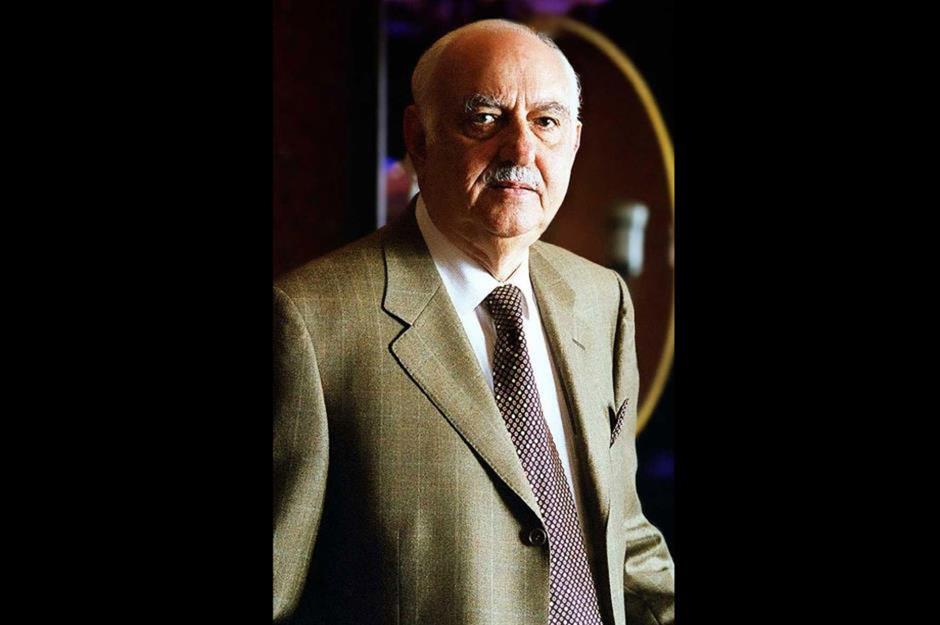 Pallonji Mistry, net worth: $16 billion (£11.7bn)
With a net worth of $16 billion (£11.7bn), Indian-Irish Pallonji Mistry is the richest person in Ireland. In 1975 the business tycoon inherited an 18.4% stake in Tata Sons from his father Shapoorji Pallonji, whose construction company built financial landmarks in Mumbai such as the State Bank of India, Reserve Bank of India, and the Standard Chartered Bank. Although Pallonji sold his family's Tata Sons stake in September 2020, he remains chairman of the Mumbai-based conglomerate the Shapoorji Pallonji Group.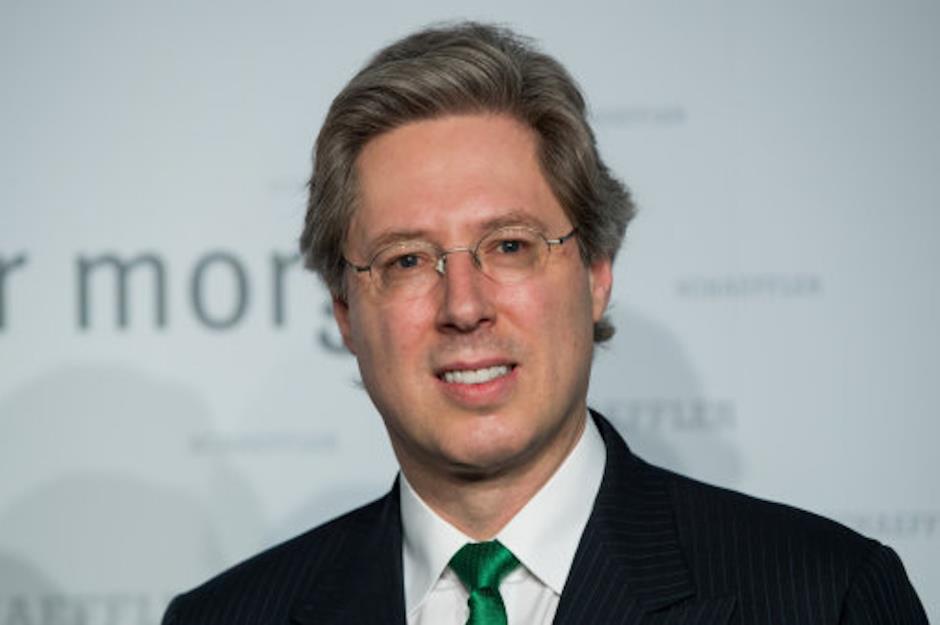 Georg Schaeffler, net worth: $16.7 billion (£12.3bn)
Ball bearings and machine components might not sound very glamorous, but Georg Schaeffler has done pretty well from them. Following a stint in the army and then some time practising law in the US, Schaeffler returned home to Germany to run the family firm Schaeffler Group with his mother Maria-Elisabeth after his father passed away. After successfully steering it through a rocky patch, he took it public. He still sits on the board and is said to be worth around $16.7 billion (£12.3bn).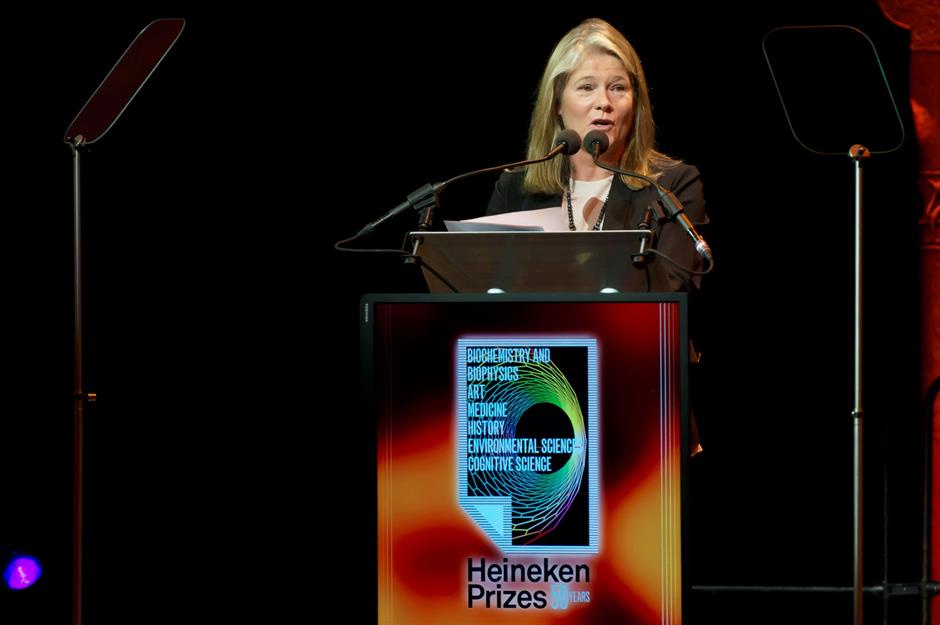 Charlene de Carvalho-Heineken, net worth: $17.3 billion (£12.7bn)
British-Dutch businesswoman Charlene de Carvalho-Heineken owns 23% of the Dutch brewery Heineken, which has been in her family for generations. She is an executive director of the company and her son and husband are also on the board. Until her father died in 2002, de Carvalho-Heineken had not worked at the company and had little business experience, but she learned fast. She is now worth $17.3 billion (£12.7bn).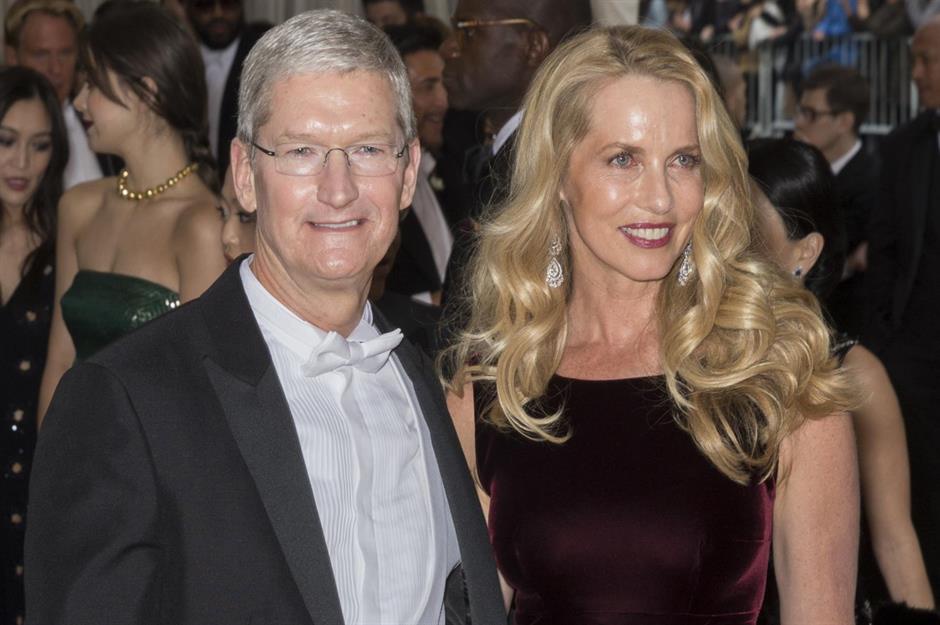 Laurene Powell Jobs, net worth: $18 billion (£13.3bn)
Steve Jobs, the co-founder of Apple, was reportedly worth $10.2 billion (£7.3bn) when he died in 2011, leaving his widow Laurene Powell Jobs (pictured here with Apple's Tim Cook) to inherit billions of dollars-worth of stock in Apple and Disney. Now worth $18 billion (£13.3bn), Powell Jobs has invested some of her fortune in media outlets and the parent organisation of NBA's Washington Wizards and the NHL's Washington Capitals, as well as non-profit initiatives. Her children won't be inheriting the family riches however, as the mega-wealthy businesswoman reportedly said the family's billionaire status "ends with me". 
The Reimann heirs, net worth: $18.1 billion (£13.4bn)
The super-secretive Reimann family, whose company now owns Krispy Kreme and Pret A Manger, owes its fortune to German chemist Ludwig Reimann, who teamed up with Johann Adam Benckiser (pictured) to create a successful chemical company in 1828. Ludwig's descendants later put the money from this venture into Luxembourg-based investment firm JAB Holding Company. Today four of the nine adopted children of Albert Reimann Jr own the business – Wolfgang, Renate, Matthias, and Stefan – after their siblings sold them their shares. Their current combined net worth is around $17.4 billion (£12.8bn), while their sister Andrea Reimann-Ciardelli was listed as having a net worth of $720 million (£527m) by Forbes in 2019, bringing the family's combined wealth to approximately $18.1 billion (£13.4bn).
The Hearst heirs, net worth: $21 billion (£15.5bn)
Aged just 24, William Randolph Hearst (pictured) became the proprietor of newspaper The San Francisco Examiner in 1887. He quickly built up his newspaper portfolio before venturing into radio and TV broadcasting, and his son William Randolph Hearst Jr later went on to become a Pulitzer Prize-winning journalist. The family business grew into today's Hearst Corporation, which owns titles including Harper's Bazaar, Esquire, and Cosmopolitan, and is a partner in cable channels including the History Channel and ESPN. Today's Hearst family is worth $21 billion (£15.5bn), according to Forbes.
Gina Rinehart, net worth: $21.9 billion (£16.2bn)
Australia's richest person, Gina Rinehart has grown her incredible $21.9 billion (£16.2bn) net worth from inheriting her father's business ventures: Hancock Prospecting, which was worth around $75 million (£42.6m) at the time of his death in 1992; and royalties from mining company Rio Tinto. Rinehart has since multiplied the value of her father's businesses several hundred times over and has added enough land to her portfolio to earn the title of Australia's biggest landholder, with claim to an enormous 9.2 million hectares. That's 1.2% of the entire country's landmass. 
The Cheng heirs, net worth: $22.1 billion (£16.3bn)
Hong Kong-based entrepreneur Cheng Yu-tung (pictured centre) died in September 2016, leaving his son Henry to take over the helm of Chow Tai Foo, Asia's largest jewellery retailer, and property empire New World. Business is a real family affair for the Chengs, and at least nine family members work in different arms of the empire, including Henry's son Adrian, who is vice chairman of New World Development, and Sonia, who is CEO of Rosewood Hotel Group. Henry Cheng and his family share an inherited fortune of around $22.1 billion (£16.3bn).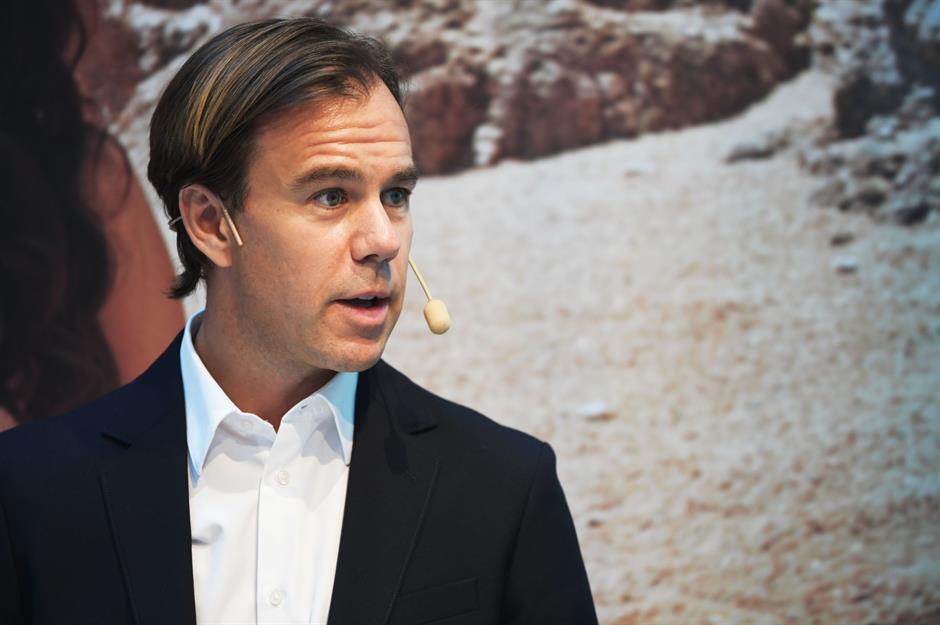 The Persson heirs, net worth: $25 billion (£18.4bn)
Karl-Johan Persson (pictured), Charlotte Soderstrom and Tom Persson have their grandfather Erling Persson to thank for their inherited fortunes, as he founded the global fashion brand H&M in 1947. Their father Stefan Persson is Sweden's richest person with a net worth of $19.3 billion (£14.2bn). Unlike his sister and brother, who work in the family firm on its sponsorships and as CEO respectively, Tom is in the film business. Investments from their inherited wealth put each sibling's net worth at around $1.9 billion (£1.4bn).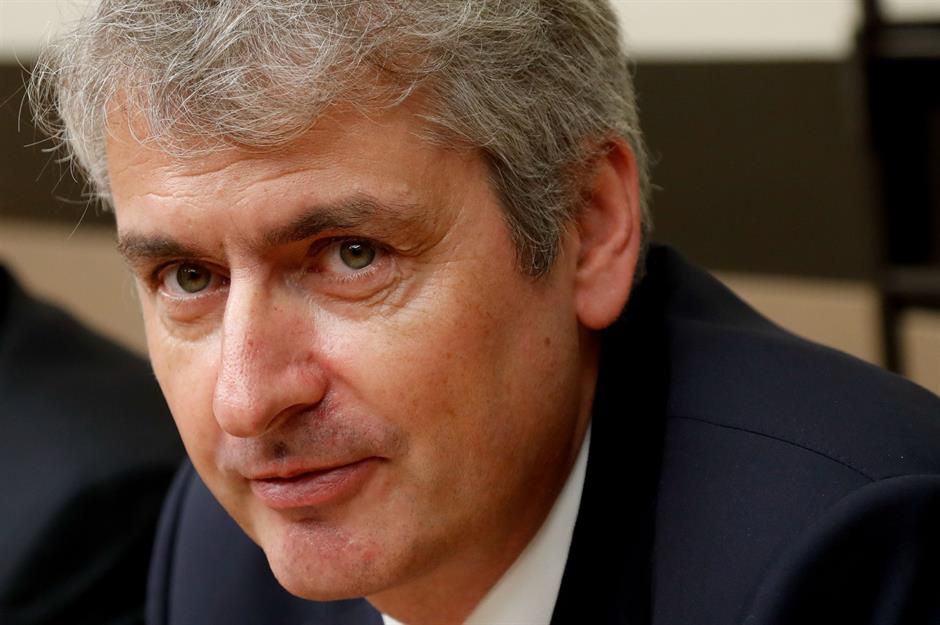 The Besnier heirs, net worth: $31.3 billion (£23bn)
The Besnier siblings Emmanuel (pictured), Marie and Jean-Michel inherited the French dairy empire Lactalis, which was founded by their father in 1933. Lactalis owns internationally-known brands President, Galbani and Rachel's, among many other milk, cheese and yoghurt products. Emmanuel holds the controlling stake in Lactalis and serves as CEO of the family business, which has given him a sizeable net worth of $18.5 billion (£13.6bn). His younger siblings split the remaining ownership of the dairy behemoth, giving them each a $6.4 billion (£4.7bn) fortune.
Giovanni Ferrero, net worth: $33.8 billion (£24.9bn)
Nutella, Ferrero Rocher and Kinder are some of the iconic confectionary brands owned by Giovanni Ferrero, who is the third generation of the Italian Ferrero family. Founded by Pietro Ferrero in 1946, the business has expanded into a globally-recognised company. Following the passing of his brother, also called Pietro, and father Michele, Giovanni is the patriarch of the Ferrero empire, which paved the way to his $33.8 billion (£24.9bn) fortune.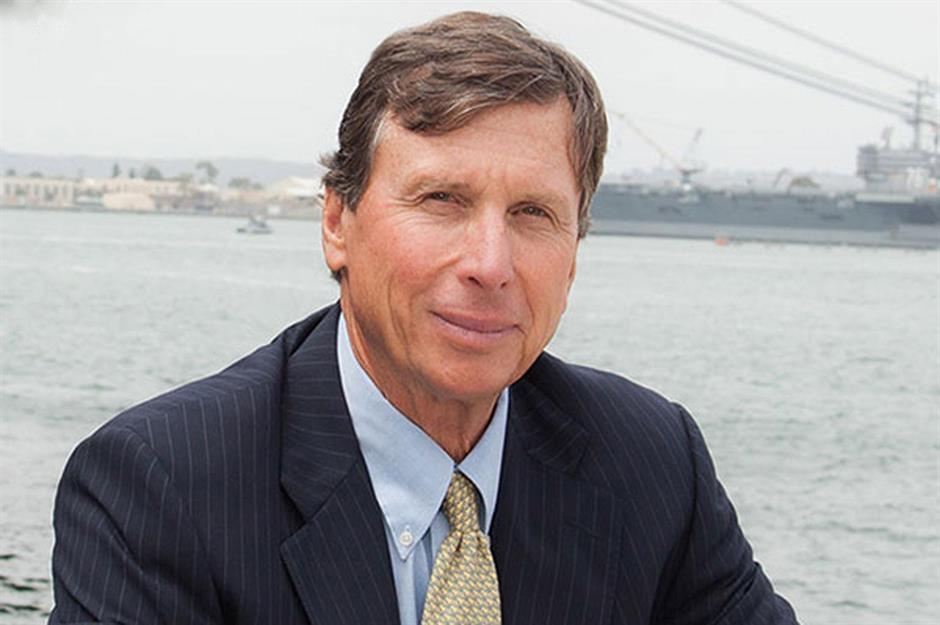 The Cox heirs, net worth: $34.5 billion (£25.4bn)
Atlanta-based media and automotive company Cox Enterprises has made the Cox family the richest clan in the state of Georgia. The company has long been a family affair, as current CEO and president Alex C. Taylor is the great-grandson of James M. Cox, who founded Cox Enterprises in 1898. The business is quite the money-spinner and it generated $19.2 billion (£14.1bn) in revenues in 2020. The Cox family has a collective net worth of $34.5 billion (£25.4bn).
The Johnson heirs, net worth: $36 billion (£26.5bn)
This Johnson family has made its billions through money management firm Fidelity, which was founded by Edward C Johnson II in 1946. His son Edward "Ned" Johnson III took over and led the business for 37 years, and he was then replaced by his daughter Abigail (pictured) in 2015. The pair share the Fidelity legacy, which has become America's second-largest mutual fund manager, with Abigail's siblings Edward Johnson IV and Elizabeth, and collectively the clan is worth $36 billion (£26.5bn).
The Rausing heirs, net worth: $36.6 billion (£26.9bn)
Global food processing and packaging giant Tetra Laval heirs Gad and Hans Rausing inherited the business that their father founded when he died in 1983. Hans sold his share to his brother in the 1990s and he was reportedly worth around $12 billion (£8.8bn) before he passed away in 2019. Gad died in 2000, leaving the multi-billion-dollar company to his wife and three children. Each of his heirs has a seat on the board and Kirsten (pictured), Finn and Jorn Rausing each have a net worth of $12.2 billion (£8.9bn) according to Forbes.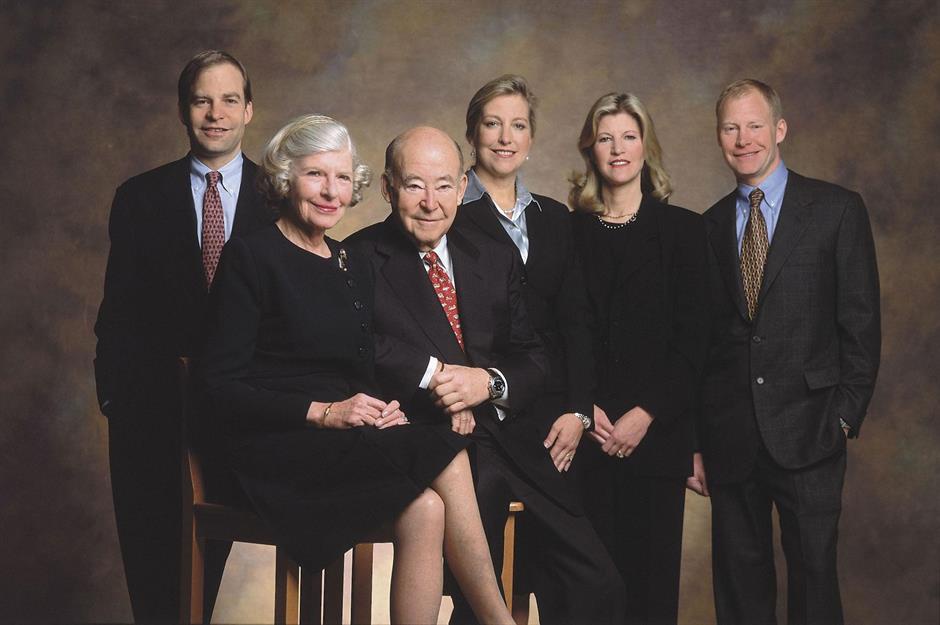 S.C. Johnson heirs, net worth: $37 billion (£27.2bn)
S.C. Johnson's heirs trace their good fortune back to a parquet flooring company founded in 1886. Johnson developed a floor wax for his customers two years later, and that was the humble beginning of cleaning products giant SC Johnson, which today owns brands such as Windex and Pledge. Today's CEO of the company, H. Fisk Johnson, is the fifth generation of the Johnson family to lead the firm, and he is worth an impressive $3.7 billion (£2.7bn). Altogether the Johnsons are worth $37 billion (£27.2bn), according to Forbes data from December 2020.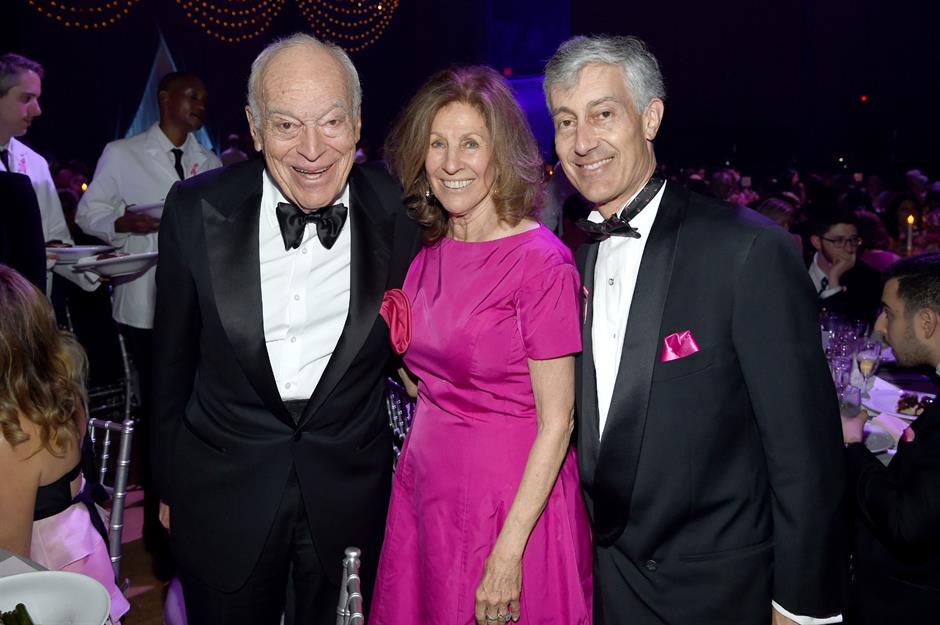 The Lauder heirs, net worth: $40 billion (£29.4bn)
Estée Lauder, the founder of the international beauty brand that bears her name, grew quite the legacy to pass onto her children and grandchildren. Six members of the Lauder family are currently billionaires thanks to the fortune generated by the fourth-biggest cosmetics company in the world, and they have a combined net worth of $40 billion (£29.4bn) according to 2020 Forbes data. Leonard Lauder (pictured left with wife Judy and son Gary), Estée's eldest son, is the wealthiest of the clan, with a net worth of $26.9 billion (£19.8bn). His son Gary is the only billionaire member of the family not involved with the business, although his $1.6 billion (£1.2bn) fortune suggests that he has still turned a handsome profit from his grandmother's business.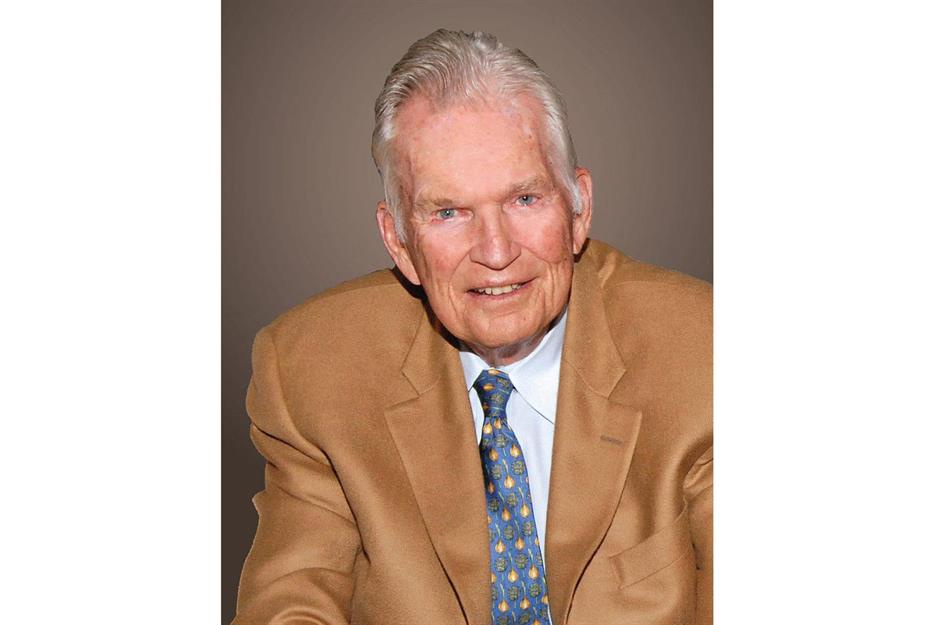 The Cargill heirs, net worth: $47 billion (£34.6bn)
The Cargill-MacMillan family's wealth stems from Cargill, which started out as a grain storage business founded in Iowa in 1865 by W.W. Cargill. It has since grown into one of America's largest private companies with revenues of $114.6 billion (£82.3bn). Around 90 members of the clan own 88% of the family business, which is the largest food company in the world, and six members currently sit on Cargill's board. There are 12 billionaire family members whose wealth derives from Cargill, according to Forbes, including Pauline MacMillan Keinath, who is worth $8.3 billion (£6.1bn), and with a 13% share in the company she is believed to be its largest stakeholder. Pictured is the late company patriarch Cargill MacMillan Jr.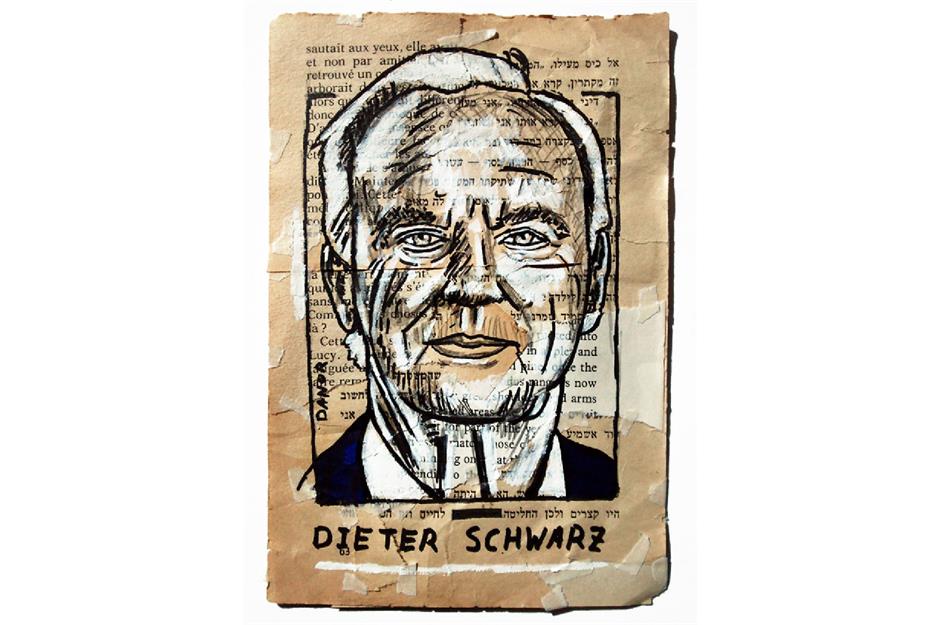 Dieter Schwarz, net worth: $51.6 billion (£38bn)
Dieter Schwarz's father Josef founded the Germany-based Schwarz Group in 1930. The group owns the supermarket chains Lidl and Kaufland, which between them have over 10,000 stores in Germany and overseas and are undergoing an ambitious global expansion plan. Dieter now controls the group through his Dieter Schwarz Foundation and has a net worth of $51.6 billion (£38bn).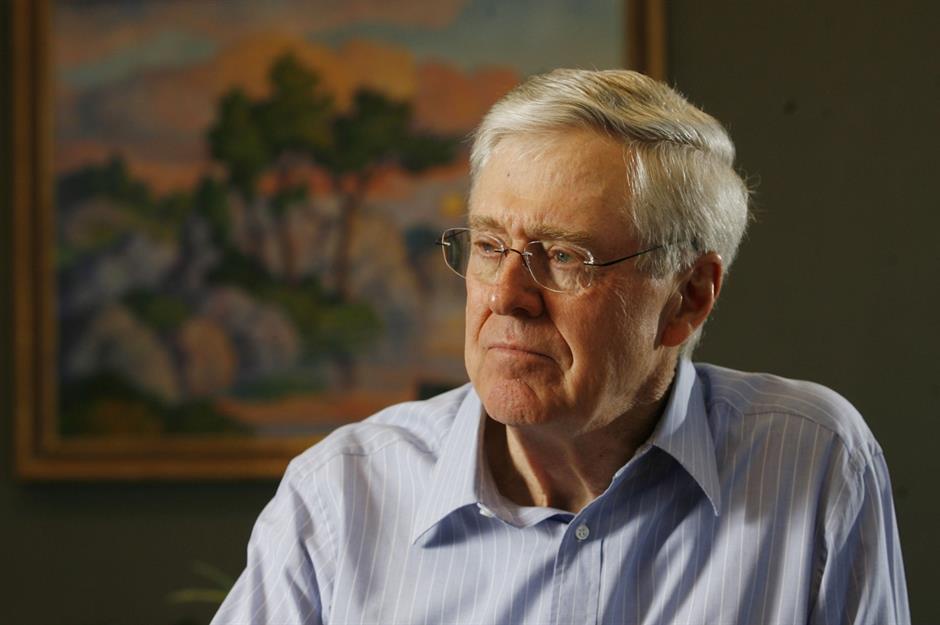 Charles Koch, net worth: $54.1 billion (£39.8bn)
The Koch brothers, Charles and David, were the second generation to run the American conglomerate Koch Industries, which was founded by their father and now employs over 100,000 people. Charles (pictured) and David bought out their other two brothers in 1983 for a reported $800 million (£531m). David passed away in 2019, with his widow Julia inheriting his share, but Charles continues to work as chairman and CEO of the family business, which has helped to boost his net worth to $54.1 billion (£39.8bn).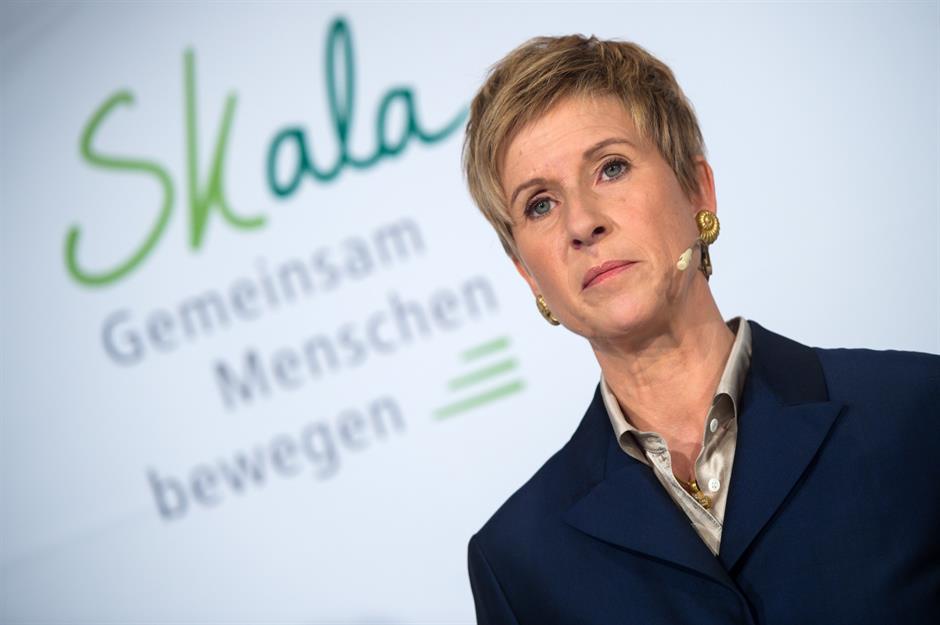 The Quandt heirs, net worth: $54.8 billion (£38bn)
Stefan Quandt inherited a 23.6% share of automobile maker BMW from his parents, while his sister Susanne Klatten (pictured), who is Germany's richest woman, owns a slightly smaller 19.1% stake in the family company. Both siblings have a seat on BMW's supervisory board. Stefan has a net worth of $25.6 billion (£18.9bn), while his sister is worth $29.2 billion (£21.5bn). Klatten is also the sole owner and deputy chair of Atlanta, a world-leading pharmaceutical chemical corporation.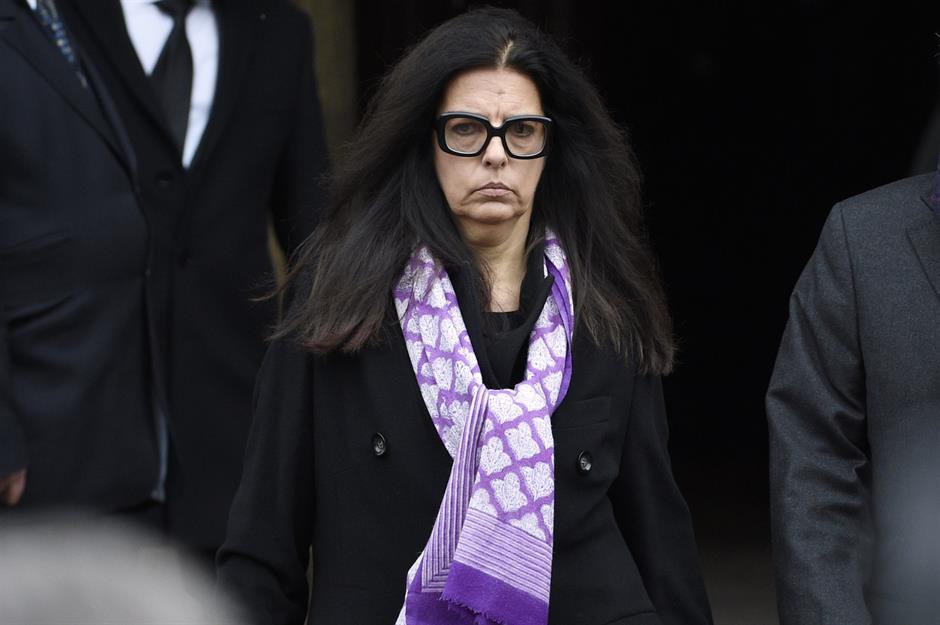 Françoise Bettencourt-Meyers, net worth: $81.9 billion (£60.3bn)
Françoise Bettencourt-Meyers inherited the L'Oreal fortune when her mother Liliane Bettencourt died in 2017. Now in her late sixties, Bettencourt-Meyers is thought to be worth $81.9 billion (£60.3bn), which easily led her to top Forbes' Richest Women in the World in 2021 list last April. The Bettencourt family still controls 33% of the global cosmetic giant.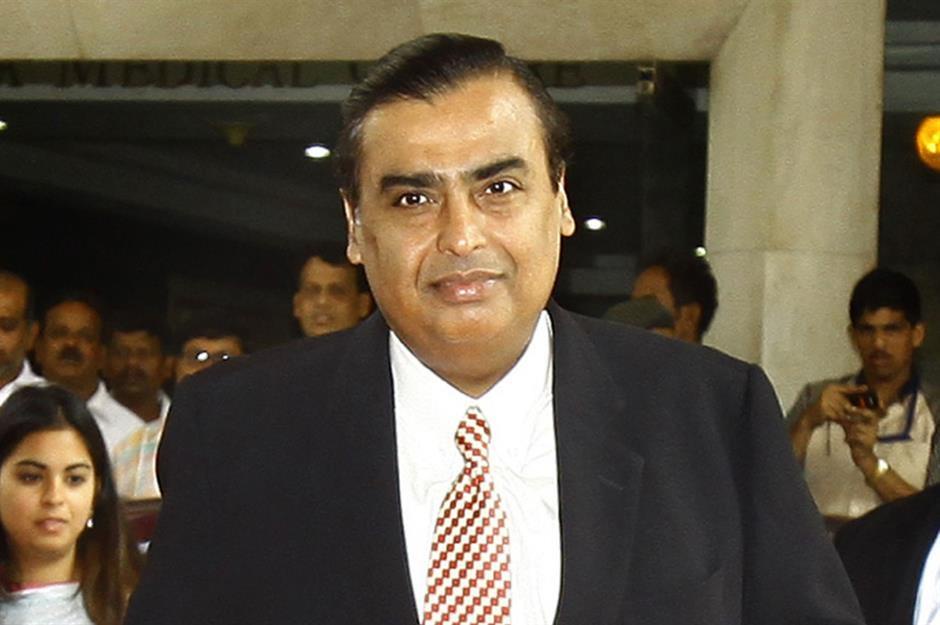 Mukesh Ambani, net worth: $91 billion (£66.9bn)
Mukesh Ambani is the chairman of Reliance Industries. Reliance was founded by Ambani's father in 1966, starting out as a small textile company and growing into a giant Indian conglomerate with revenues of around $74 billion (£54.4bn). Ambani and his younger brother inherited their father's business empire upon his death in 2002, but as he didn't write a will, negotiations proved messy. Their mother intervened, dividing the empire in two to give both brothers a share. Ambani reportedly received $8 billion (£5.8bn) and his net worth has ballooned since then.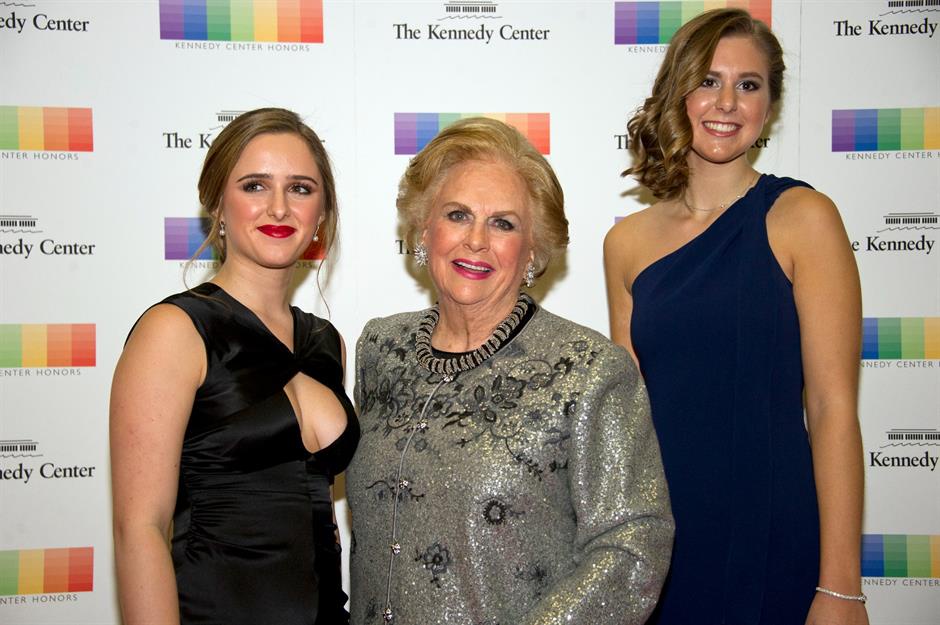 The Mars heirs, net worth: $94 billion (£69.2bn)
The Mars siblings Jacqueline (pictured here with granddaughters Graysen and Katherine) and John Franklyn Mars and the four daughters of their late brother Forrest Junior are the heirs to the eponymously-named confectionery, food and pet business. They have no role in the everyday running of the company though, which has annual sales of $40 billion (£26.5bn). Their combined wealth comes to a total of $94 billion (£69.2bn).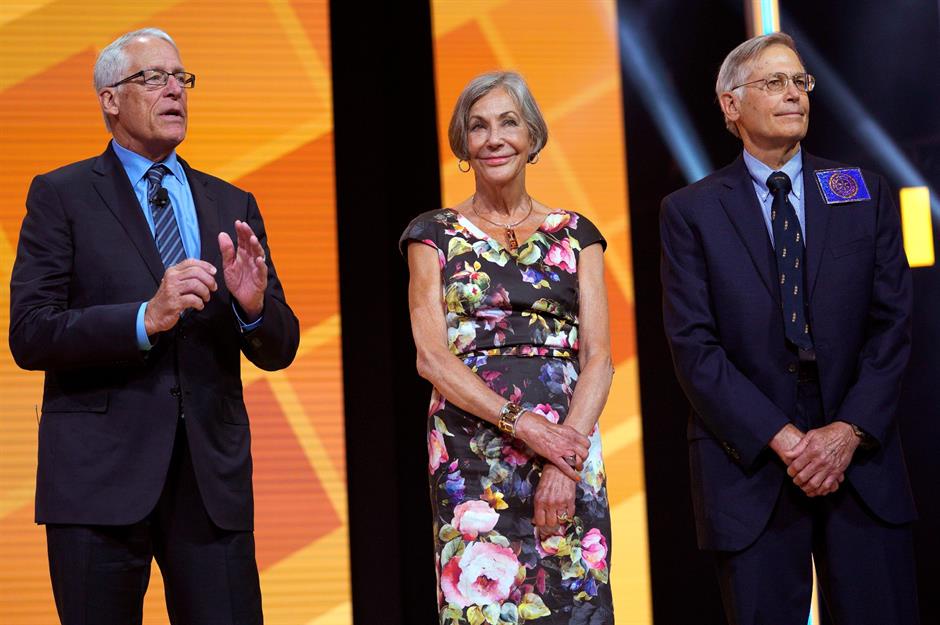 The Walton heirs, net worth: $247 billion (£180bn)
The daughter of Walmart founder Sam Walton, Alice Walton (pictured centre) steered clear of working in the family business as her passions lie in the art world. That hasn't stopped her from profiting from the family fortune however, and she boasts a net worth of $63.1 billion (£46.5bn), while her brother Jim Walton is the richest, with a net worth of $64 billion (£47bn). Rob, the eldest brother and chairman of Walmart, has a slightly smaller fortune of $62.8 billion (£46.2bn). Factoring in the four other billionaire members of the Walton family, the clan has a collective inherited fortune of $247 billion (£180bn), making them the richest family in America.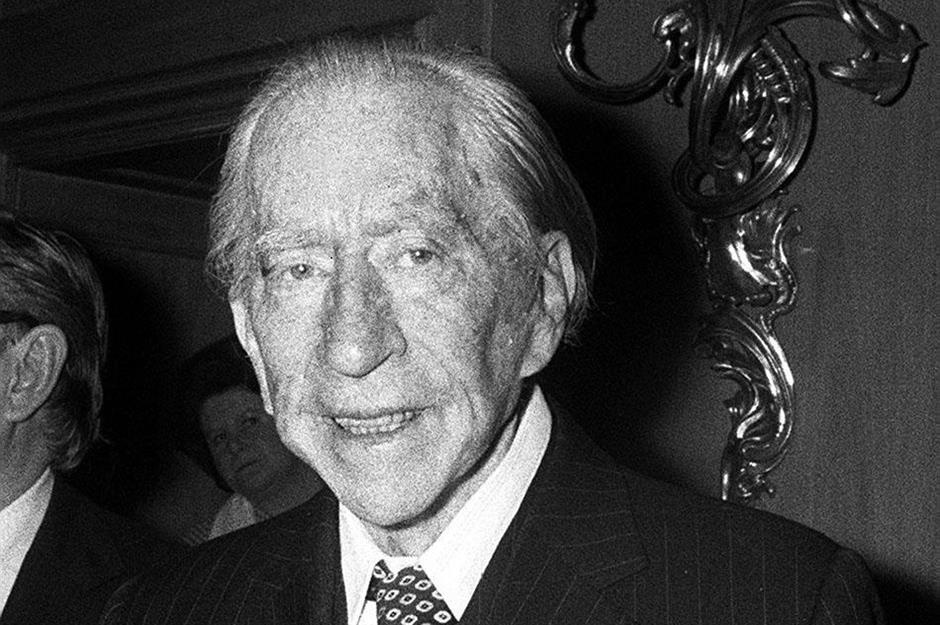 The Getty heirs, net worth: unknown
The Getty family's history is a convoluted saga of love, kidnapping and a lot of business dealings, all born out of George Getty's early investment in the burgeoning oil industry in 1903. George's son J. Paul Getty inherited just $500,000 of his father's $10 million estate when he died in 1930, which is equivalent to an $8.4 million (£6.2m) share of a $168 million (£123.6m) fortune in today's money. The majority was left to J. Paul's mother Sarah. Through shrewd investments, J. Paul topped Fortune magazine's list of America's richest people in 1957, and he eventually left behind a $4 billion (£2bn) fortune when he passed away in 1976. While the Getty heirs undoubtedly profited financially from the patriarch's death, most of the money was channelled into the J. Paul Getty Trust, which is now the world's wealthiest art institution. 
Content created and supplied by: Niito (via Opera News )
Opera News is a free to use platform and the views and opinions expressed herein are solely those of the author and do not represent, reflect or express the views of Opera News. Any/all written content and images displayed are provided by the blogger/author, appear herein as submitted by the blogger/author and are unedited by Opera News. Opera News does not consent to nor does it condone the posting of any content that violates the rights (including the copyrights) of any third party, nor content that may malign, inter alia, any religion, ethnic group, organization, gender, company, or individual. Opera News furthermore does not condone the use of our platform for the purposes encouraging/endorsing hate speech, violation of human rights and/or utterances of a defamatory nature. If the content contained herein violates any of your rights, including those of copyright, and/or violates any the above mentioned factors, you are requested to immediately notify us using via the following email address operanews-external(at)opera.com and/or report the article using the available reporting functionality built into our Platform See More