Agriculture may be profitable, but it is not paying when too many people in a household depend on it; there is not enough to go around. ... Contract farming can take care of the market risk and enable farmers to earn more by devoting themselves to productivity and quality.

Farmers make money by selling consumer products to distributors that bring these products to grocery and retail stores. Farmers have large upfront costs, but if you own the land and assets, you can live off of the income forever.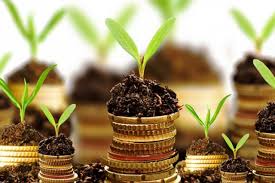 Self-made billionaire Qin Yinglin is the world's richest farmer with a $22bn (£17.82bn) personal fortune.
Please feel free to leave your comments ; be it a compliment or suggestion on how we can improve. We are overwhelmed by the love we get from our followers. Your constant comments, appreciation, likes, and sharing our content is what made Discovery Arena so strong. We thank you. Thank you for reading
Content created and supplied by: DiscoveryArena (via Opera News )