As everyone probably knows by now, TYME Bank is th new kid on the block and is getting all th girls and attention away from th regulars.
TYME Bank was lanched in 2015 by the funds of the MTN Group in partnership with Deloitte. At first it was established as just a financial wing but after further analyzing its potential to bring profit, it was made as a stand alone bank.
TYME Bank was bought by CBA and after 2 years in 2018, Motsepe's ARC finally acquired a 100% stake in the bank.
Over the years, ARC has been selling some of TYME's shares to private companies. Now without any further ado, let's checkout the 4 companies that hold a stake in the digital bank, see the image below: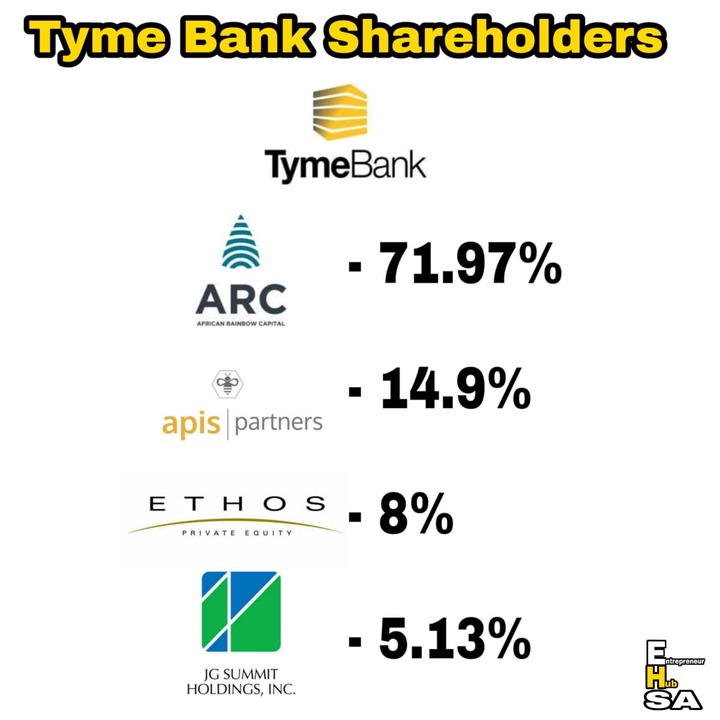 As y'all can see, Motsep had not sold some of his shares, he would've still be owning a 100% Stake in the company that most people seem to buy.
What do y'all think?? Let's talk in the comments section
Content created and supplied by: Denotecion (via Opera News )