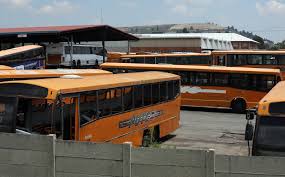 Just a few days after the sad news of Greyhound announcing that it is closing operations after 37 years, another known bus operator Putco has also revealed that it is in financial distress and that it will be retrenching some of its staff.
Greyhound announced this week to every one's surprise mentioning that after 37 years in service the company was shutting its doors. The company went on in a statement to thank its patrons and staff. In its reasons for closing down the inter provincial and cross border transport operator cited the difficult challenges posed by operating during the Covid-19 pandemic, which not only killed tens of thousands of people but has also battered the economy, making it difficult for businesses to continue operating. The company said that it will stop operating on the 14th of February 2021. Latest reports reveal that unions have requested the company to stop its plans of closing down while the company applies to retrench its staff. It has been estimated that Greyhound's retrenchments is likely to affect more than 700 employees."The CCMA facilitation will be fair, it redirects us if there's a need for a business rescue other than total shut down. But our main interests is that there should be no workers that lose their job", DETAWU deputy secretary-general Nontobeko Luzipho said.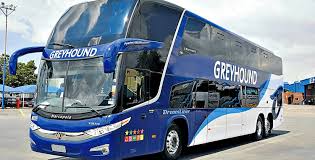 Putco a bus company that operates in Gauteng and parts of Mpumalanga has bad news as well as it announced that it will retrench 214 workers. Just like every company Putco cited that tough operating conditions under the lock down which was implemented to curb the spread of the virus has forced them to cut some of its workers off their payroll. Not everybody believes Putco management's reason for going ahead with retrenchments in tough times like this. The National Union of Metal workers of South Africa says Putco's reasons cannot be justified as the money they lost is due to wasteful expenditure not the tough operating conditions. Government has since been urged to intervene.
Content created and supplied by: LionMedia (via Opera News )