In most cases bad things always happen to good people. It maybe because of other bad people or just nature taking it course.
 A certain guy who goes by the name Mpho Moteka was devastated after he woke up to a massive destruction on his stock. Mpho was into broiler production growing thousand s of chickens. However due to the vicious rains that had been taking place in the past days his stock got destructed.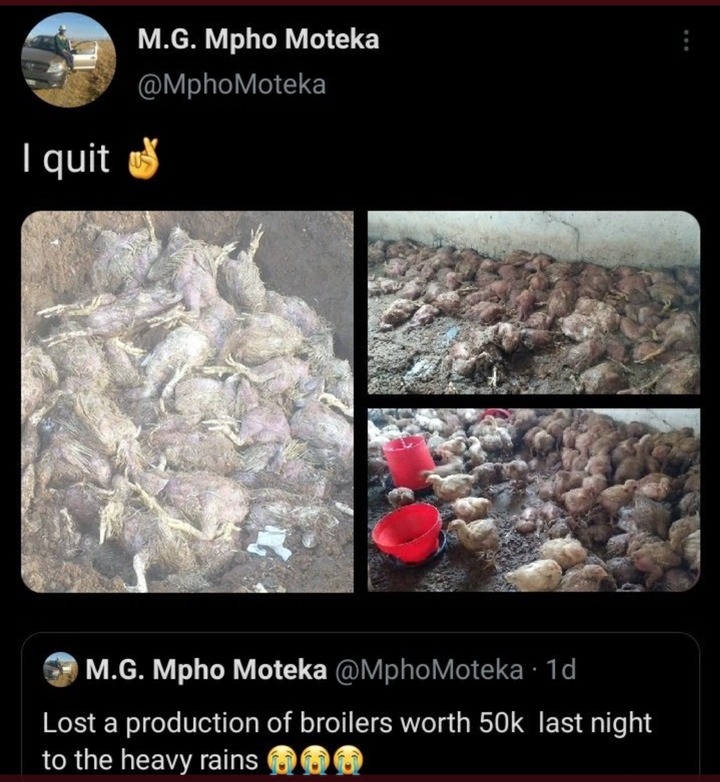 He was very devastated and posted the pictures of how the stock had been destructed on twitter. He also wrote that he was giving up on his business since he had taken a huge blow and would never recover.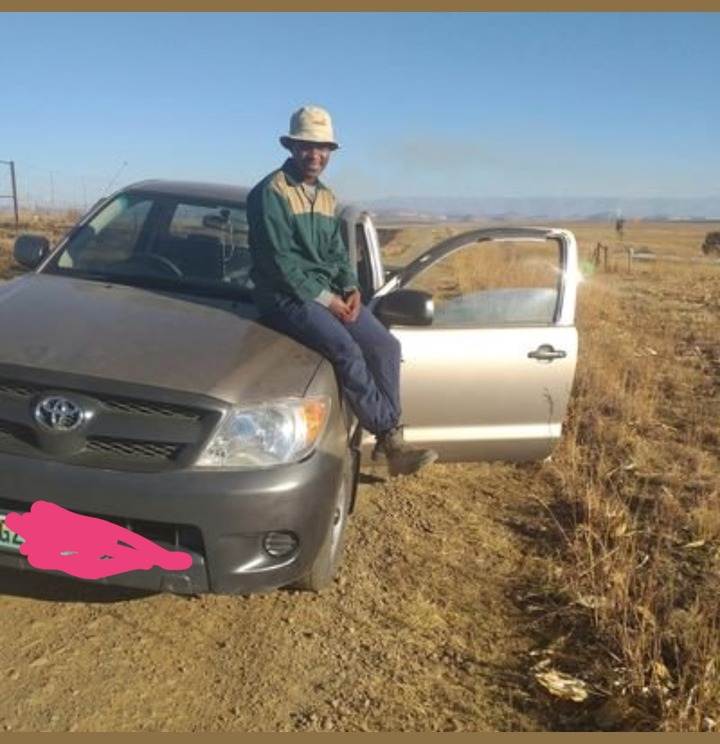 Influencers ion twitter felt bad for this guy therefore they made an initiative to raise funds for him from the ordinary South Africans. People started sending him money from as little as R10. Four days after the disaster occurred he had managed to raise more than R41 000 and publicly thanked the people who made it possible and helped him revive his business again.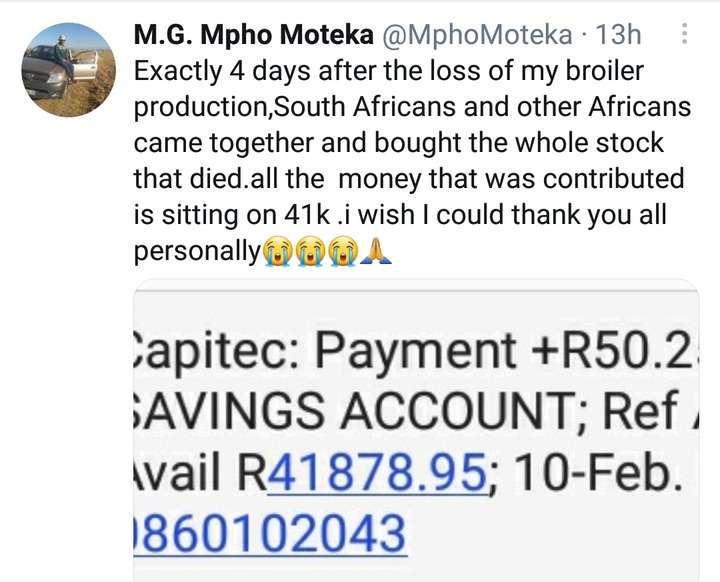 Mpho really deserved the help he got and if many people would unite and help each other like this the world would really be a better place.
Content created and supplied by: Rumbiekay (via Opera News )