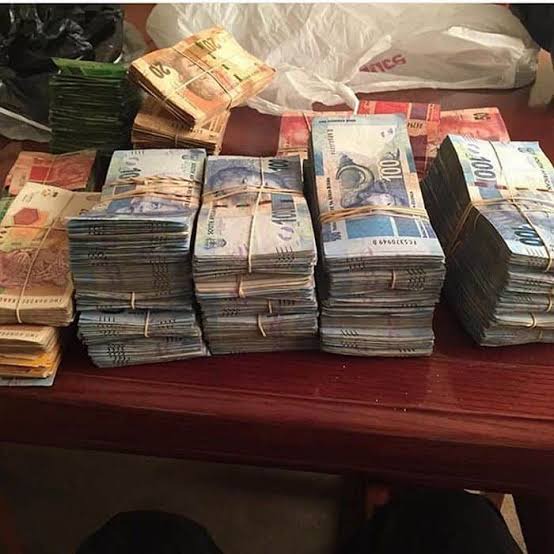 A little favorite money magick trick of mine. Is your purse attracting wealth or collecting junk?
Clean out your purse! Take it to the dry cleaner if it's filthy, wash it yourself if it's washable, or a tailor to patch lose threads and holes (hopefully it's not that bad).
Your purse should be a color that attracts wealth and abundance: black, white, gold, red, green, cream.
Only use metal and gemstone pens. Metal in money attracting colors and glass, gemstone pens. Throw out all cheap plastic pens! If you have a souvenir pen from any adventures, freestyling, from pots = get it gold plated!
Does everything have a home? Your pens in a nice pen case, eyeglasses in its case, planners in a sleeve, cash and cards in a wallet, business cards in a card box, cellphone in special pocket or case?
What is your purse and wallet made of? Choose leather or faux leather, suede, snake, alligator skins. This literally attracts men and women to you if your purse looks exotic or well-made.
It makes you look interesting. They want to know where it came from and you can spin a seductive story of its origins. Leather like fabric is a material that attracts more abundance.
Keep gemstones inside: pyrite, citrine, jade, clear quartz, tiger eye, green moss agate, aventurine, fire opal, topaz, amber, garnet, ruby, emeralds. Keep them in a home and by color for more organization. 
Planners, planners, planners! Keep planners in a leather bound sleeve. Always have planners or leather notebooks to manifest goals, organize thoughts, make to-do lists, or record notes.
Keep gold and silver currency: Domestic and international coins. This is great in feng shui, taoism, and also indigenous rituals. Keep them in a home. The same money attracting colors.
Get rid of everything plastic! Plastic zippers replaced with brass, copper. Cellphone cases should be carbon fiber, silicone, or wood. Natural elements attract abundance from the earth.
Plastic credit and debit cards can be replaced with carbon fiber or brass, copper, pladium, titanium or gold plated. Your banks should carbon fiber plating.
There's also websites that do other metal for a fee. If your makeup is in cheap containers, get them depotted or have customized palettes. Gum or snacks needs to be in glass, metal, or wood containers. 
Lastly, this applies for purses, suitcases, bookbags, any carry on. You can't be cheap hoping to attract more abundance.
The Universe feels poor energy when you cut corners in any area of your life. Not only is it aesthetically attractive, aesthetics attracts richer people to befriend and increases your mood for wealth attracting. 
These are feng shui tips on how to attract more money.
Content created and supplied by: MarryForMoney (via Opera News )