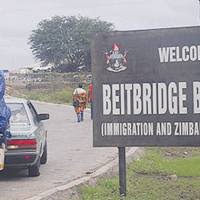 Bad news on a Monday regarding Beitbridge has been shared by Bulawayo24 news .This after it was revealed that the Covid-19 has had devastating impacts regarding the revenue collection for the town.Its highlighted that the Beitbridge municipality has had difficulties in collecting revenue from businesses and ratepayers who are also struggling from the Covid-19 pandemic.
This has led to the Beitbridge municipality failing to complete the implementation of capital projects which have the ability to change the town into a medium city of Zimbabwe. Mr Loud Ramakgapola , who is the town clerk is reported to have highlighted that of the targeted monthly revenue, they are only managing to get 20 percent of that , a development that is not good for the growth of the town.
This year, the Beitbridge municipality had a target of collecting revenue to the tune of ZW$78-million for the month of January only.However , at the end of January, the Beitbridge municipality had managed to collect ZW$13.3-million only. The current situation has seen the municipality fail to kick-start its projects.
https://bulawayo24.com/index-id-news-sc-local-byo-199815.html
Content created and supplied by: Mahwira (via Opera News )