Although a lot of people employed and unemployed are always in desparate need for money.One thing you must never give a try with the though of enriching yourself is to invest in this online schemes where people approach you out of the blue and start promising you that you can turn your thousands into millions in a matter of weeks.Never fall for that
A lot of people have been investing and getting scammed over the years never make the mistake of assuming that it won't happen to you too for it will end in tears for you too.
Instead do this should the agents of the schemes approach you and encourage you to invest with them
See Chats.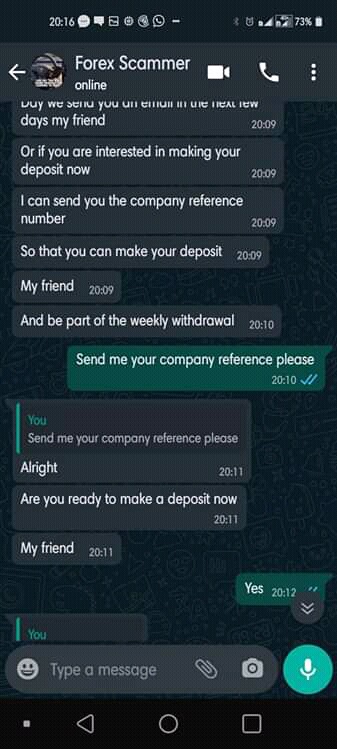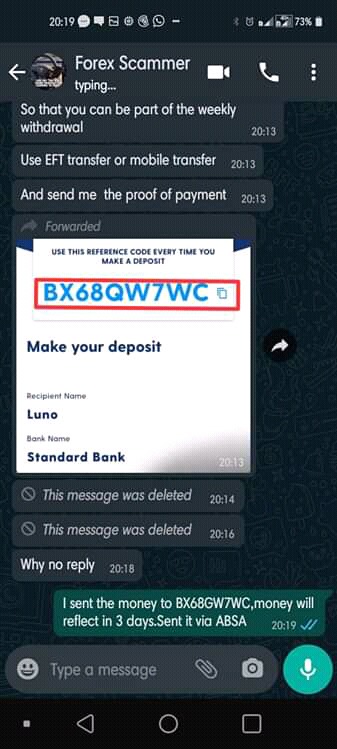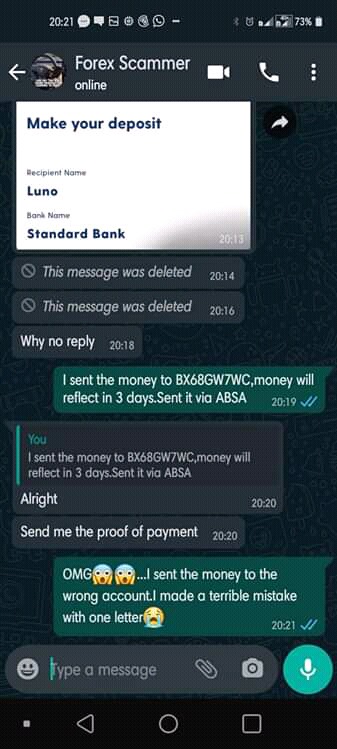 A lot of this people really like outsmarting people by taking thier money and dissapear into thin air with it.Just make them think that you deposited whilst you know you did not.
They are very impatient once you do that and tell them that you can't do it anymore for you no longer have money to invest with them they will definatley leave you in perfect peace.
Share the article to spread the awareness
Content created and supplied by: RastaWrites01 (via Opera News )