Mzansi yesterday woke up to the sad news of the Greyhound and Citiliner buses shutting its doors after 37 years of operation. The company announced on their official pages that they will be closing its doors after 14 February.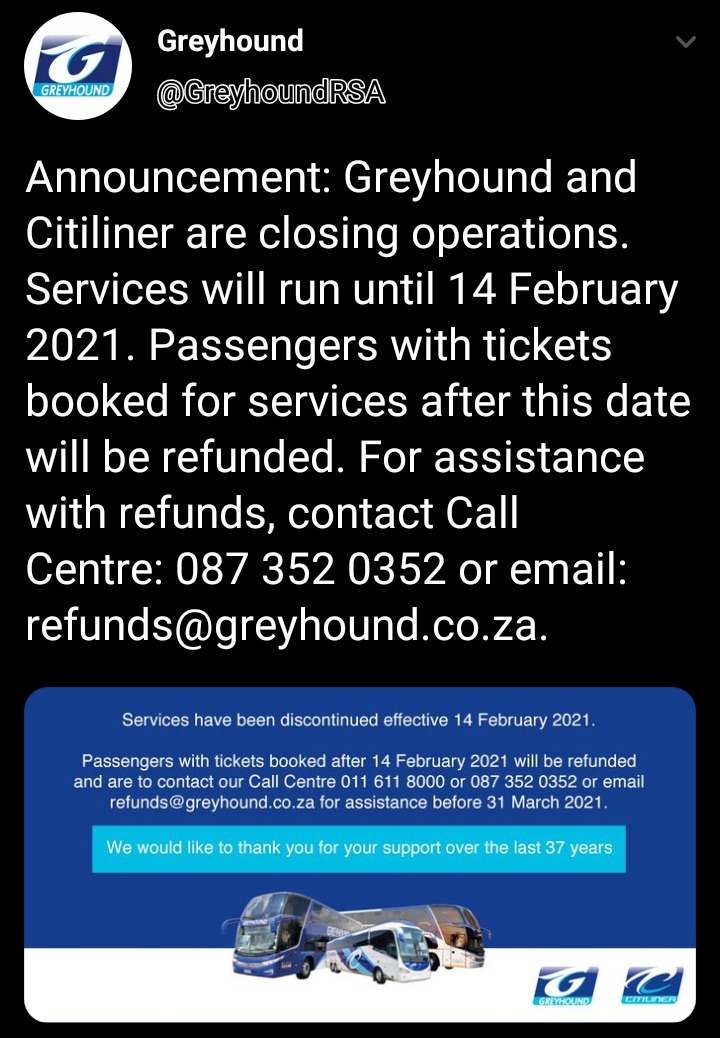 Lockdown and Restrictions on travel and closure of borders have made many travel companies to hang by a thread .
The travel industry has been protesting for Ramaphosa to ease some restrictions and open borders but with no sucess as the borders even now are still closed .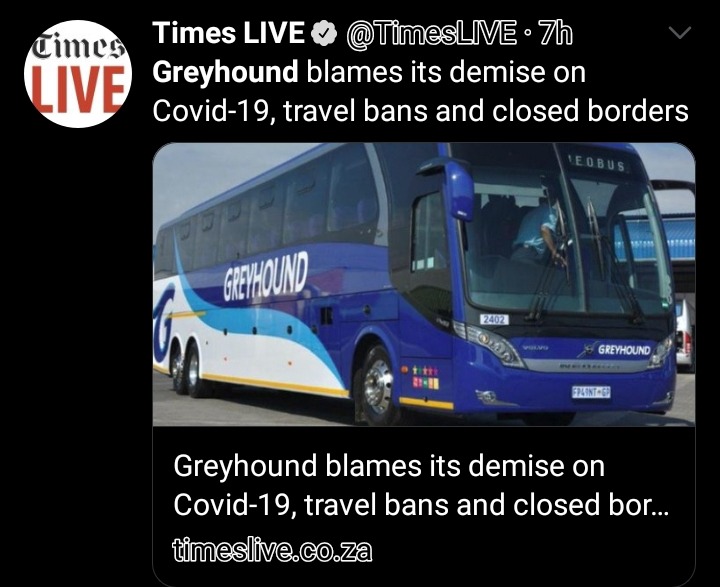 Closure of borders has affected the bus companies badly as Greyhound and Citiliner was the major service provider of transport to especially Zimbabwe and Botswana.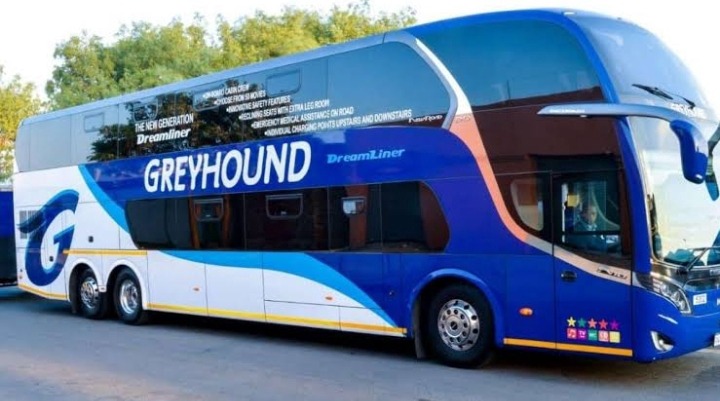 Ramaphosa must open borders , how many more companies must fall before he opens the borders of the country. We have seen how much damage Closure of borders can do to the travel industry as noone expected a company as big as Greyhound can shutdown because of lockdown.
Thank you for reading today's article make sure to like comment and follow for more articles from me. Remember to share this article to all your friends and family and comment down below.
Content created and supplied by: Mzansi_Entertainment_News (via Opera News )