Characteristics of Seedlings Ready for Transplanting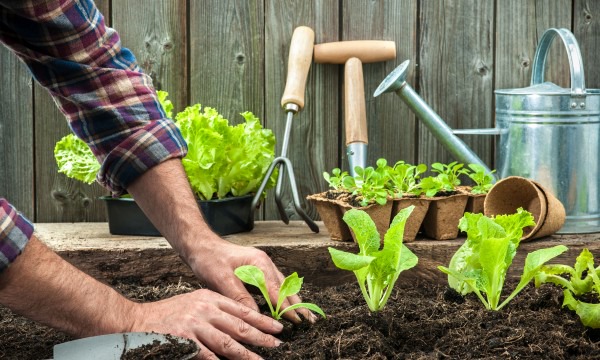 1. Seedlings ready for transplant ideally should have:
a) A root system and root knit sufficient to hold together soil surrounding the roots
b) At least two sets of well-developed true leaves, true to color for the species 
c) Cycled through the process of "hardening off," whereby seedlings have been exposed to outdoor conditions similar to their eventual in-ground growing environment for at least several days, including full exposure to day-night temperature fluctuations to help build carbohydrate reserves, and full exposure to the wind and sun to strengthen cell walls and enhance tolerance to future the extremes in growing conditions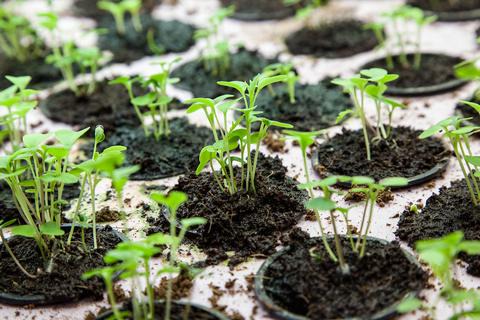 2. Holding: Maintaining seedling quality when transplanting is delayed
a) At times, transplanting may be delayed and it may not be possible to transplant seedlings when they are at their optimal stage of development. This could occur: 
i. When excessive rains prevent cultivating and preparing the soil
ii. When inadequate rain means it is too dry to prepare the soil without degrading soil structure and you must wait for rain or pre-irrigate 
iii. In cases of succession planting, when the ground for your new seedlings is still occupied by a crop that has not yet matured 
iv. When you are unable to prioritize new plantings due to other seasonal demands
b) There are several ways to keep your plants in good condition until you are ready to transplant:
i. Know which crops tolerate holding and delays in planting and which do not. For those that do not hold well, prioritize their planting whenever possible:
- Cucurbits, heading brassicas, bulbing onions, and peppers, for example, typically do not respond well to holding
- Leeks, tomatoes, collards, and kale are all crops that can be held well, both responding to holding strategies and rebounding well once transplanted
ii. Provide supplemental fertility to compensate for the nutrients that may no longer be available in your soil mix. As seedlings use up available nutrients, growth will invariably slow—supplemental fertility can address this issue.
iii. Move seedlings into a cooler location or microclimate to slow the rate of growth
iv. Move seedlings into partial shade to reduce photosynthesis and slow growth. Note that plants may need to be hardened off again if they are held in shade for an extended period in order to prepare them for garden and field conditions.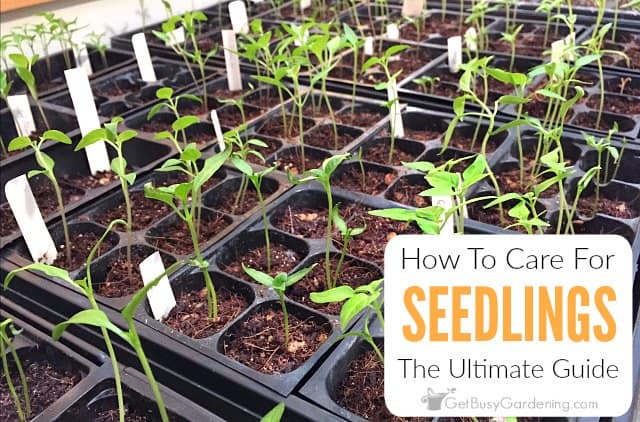 From Opera
The views expressed in this article are the writer's, they do not reflect the views of Opera News. Please report any fake news or defamatory statements to [email protected]
Content created and supplied by: PATRICKHE (via Opera News )