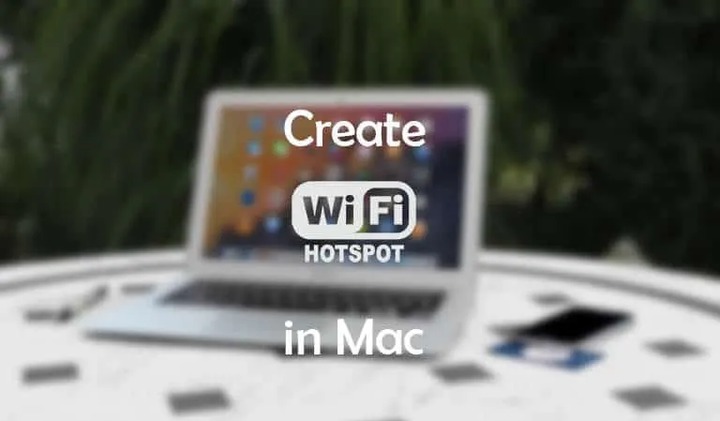 Apple is one of the most popular operating systems. It's also one of the best brands for gadgets and devices, with Macbooks and iPhones being one of the most used gadgets out there. The sleek design and many features it holds is what makes it popular and loved by the majority. One of the cool features a Macbook has would be the fact that you can also make it into a Wi-Fi hotspot to share you files or Internet connection with other devices (If you use the Ethernet method to connect to the Internet). But how exactly can you do that? In this article, we show you how to create a Wifi hotspot in Mac.
How to Create a Wi-Fi Hotspot in Mac
To switch on and configure your Wifi hotspot on your Mac, simply follow these steps: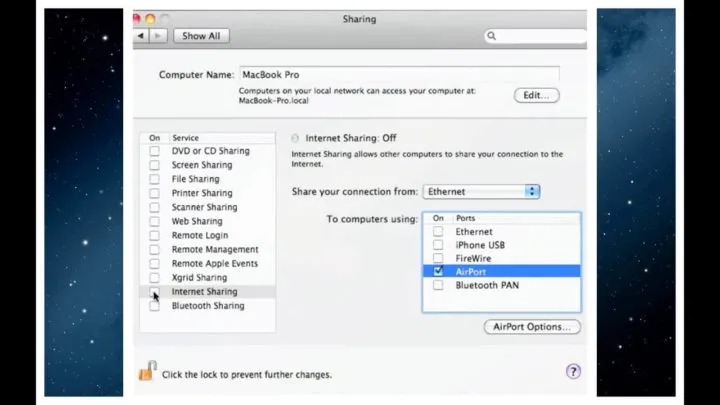 Go to System Preferences and select "Sharing" then select "Internet Sharing" from the list of choices and select the Internet connection you'd like to share to other devices.
Go to "To Computers Sharing" box and turn on the "WiFi" option. This will switch on the hotspot.
And your hotspot is now on and ready to use! Take note that when you switch on the Internet Sharing services, you won't be able to connect to the Internet via Wifi, as your Macbook is using it in order to make your hotspot run.
How to Configure Wifi Hotspot in Mac
If you would like to edit the name or password, or tweak the devices that are allowed to connect, then you are able to configure the options by following these steps: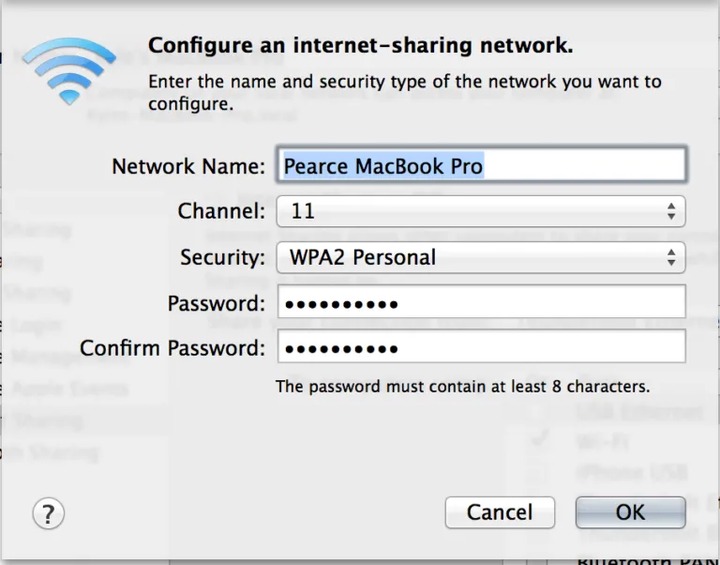 In the Internet Sharing window, go to Wifi Options at the bottom.
In here, you are able to change the name of your hotspot, choose the Wifi connection or channel. Make sure to add a password by selecting "WPA2 Personal as security and adding in your preferred password. The Wifi hotspot starts off without one and anyone will be able to access it if ever.
Once you're done, save the settings and click Start. All your settings will be saved and you are now able to use your hotspot.
Using Your Mac's Wifi With Hotspot
Like mentioned, you aren't able to use your Macbook's hotspot and connect to the Wifi at the same time. But there will be times when you want to do this, like when only one of your devices is allowed to connect to a Wifi hotspot in certain areas (usually in cafes or hotels). So what can you do?
If you want to share your Macbook's Wifi connection, then you can do so through using another network interface, such as investing on a USB Wifi adapter.
Another method would be to creating a Bluetooth Personal Area Network. This will take time to connect devices (and they need to have Bluetooth) with and the Internet will be a bit slow, but you will also be able to save battery with this method and still be able to use both wifi and create an alternative "hotspot" for your other devices. You can do this through connecting to the Wifi and heading on back to Internet Sharing from system preferences. Choose "Bluetooth PAN" as a way to share your connection and pair your devices to the Macbook via Bluetooth.
In Conclusion
With these steps, you will now be able to configure wifi hotspot on your Mac. It's simple and easy to do, so you will now be able to connect all your devices simultaneously and share files or Internet connecton with ease.
If you have any more suggestions or questions, then comment down below!
Source: https://www.xtremerain.com/wi-fi-hotspot-mac/
Content created and supplied by: Wesley4658 (via Opera News )