How to survive in the age of artificial intelligence and the decline Gross Domestic Product worldwide and the bloated equity market, living of government grants and the forever changing working environment.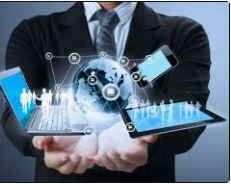 The Youth must look for work on online industries learn how to make a living other than the government grants and their families, they should come up with ways to combat poverty that's creative and less harmful to themselves. They should open businesses on the side weather selling things online or physical. Times have changed we should adapt to them the future is so much uncertain that leaves so much room for new innovations and improvements. The minority should stay sharp at all times because they do not know when that opportunity come around that'll make a difference to their lives and put them one step closer to their goals or dreams.
They should avoid destructive habits and thoughts that'll hold them back because people use this pandemic as a scape goat to the reasons why they're not doing anything constructive with the days their days. Millennials should adapt to the situations as they are keeping a good company of people around them that'll always push them to strive and prosper and keep away from products of instant gratification. The youth ought to work out whether by jogging, push ups and going to the local gymnasium to keep the body and mind.
We must never give in to depression, anxiety or any mental illness's that might hold us back, if we stay fighting in a group rather than being alone in battle. The writer's suggestion is that you meditate, pray and stay working and feel sorry for yourself less than you normally would do, find a master mind group where everyone is goal and success driven, you'll see blessings falling on your lap. Narrate your goals on a page or screen where you'll be able to see them daily. Overthinking isn't a good thing because you'll end up with analysis paralysis and end up not acting on your wonderful thoughts.
Millennial's should find mentors, people who are already in the process of doing what they would like to be a part of. Be in an environment of progress not just plain empty not organized wishes. The young people of South Africa have to learn to be doubt killers and really believe in themselves. Learn to be savers and investors rather than spenders who never escape the rat race. Do research of what works and practice it daily for 90 days till the habit kicks in and becomes norm. More especially they must not lose themselves in the process they should always remember where they are and where they're going.
Millennials should not be very hard themselves always take things by their own pace the human race is not really a race. 
Content created and supplied by: KatlehoMohanoe1 (via Opera News )